Recap of 2022 Watauga Women in Leadership Gala
Date posted
September 27, 2022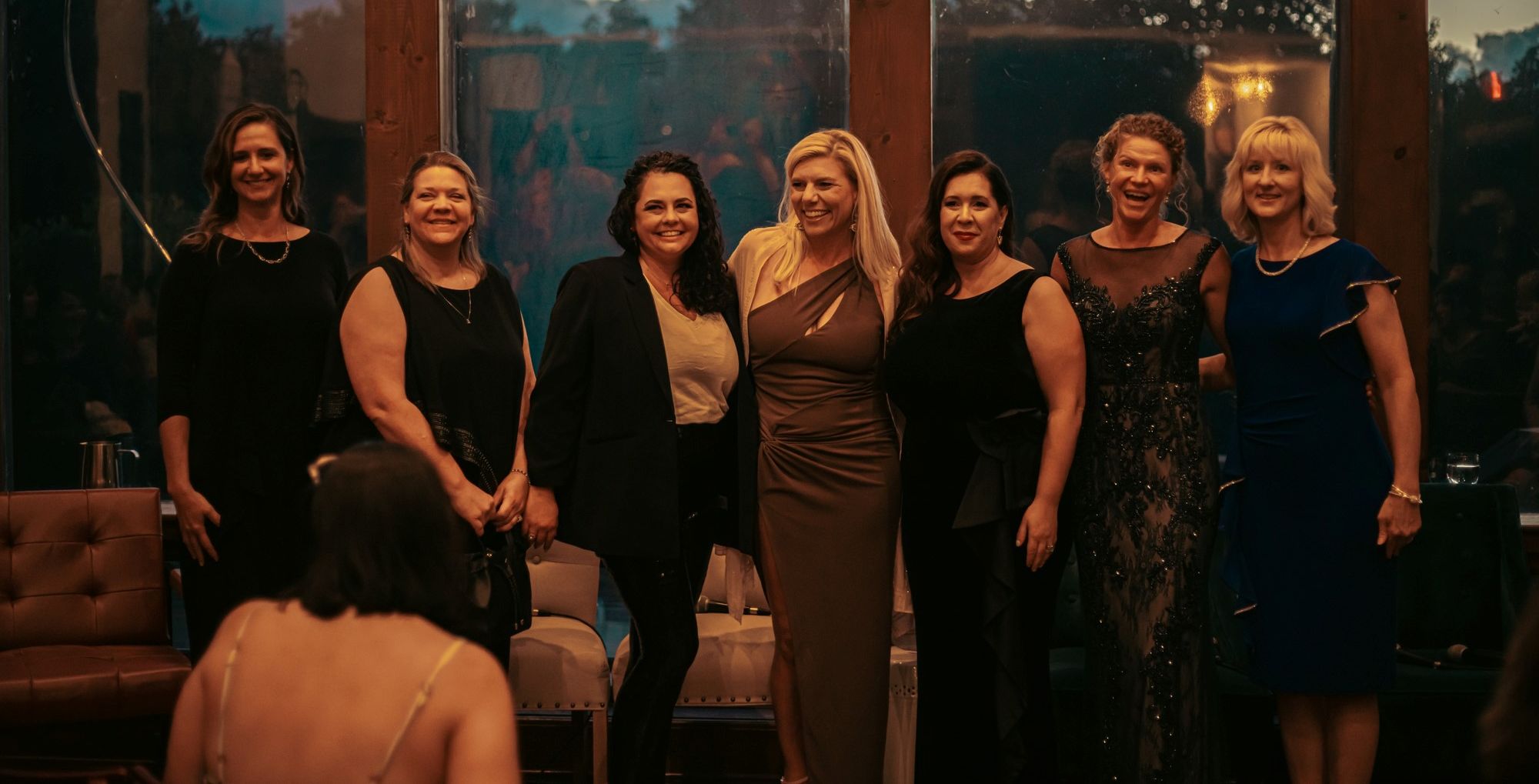 A celebration of Powerful Voices was on display at the first Watauga Women in Leadership Gala, held for over 100 attendees on Thursday, September 22, 2022, at the Inn at Crestwood in Blowing Rock, NC.
Headlined by emcee presenter WBTV's Molly Grantham, the event spotlighted the inspiring voices of the Boone Area Chamber of Commerce's six previous Baker/Jones Women of the Year award recipients, Wendy Patoprsty, Christy Gottfried, Carolyn Clark, Yolanda Adams, Carolynn Johnson, and Amy Crabbe (as pictured). The award honors a female chamber member who exemplifies the qualities of leadership, mentorship, and community involvement.
Grantham spoke with each recipient about their journey to leadership and their many accomplishments, ending each conversation with a question of self reflection, "What advice would you give your younger self?"
Director of the Middle Fork Greenway and 2017 award winner Wendy Patoprsty would tell herself "it's okay to say no".
Christy Gottfried, Owner of Go Postal in Boone and 2018 award winner says she would tell her high school self "go for it!".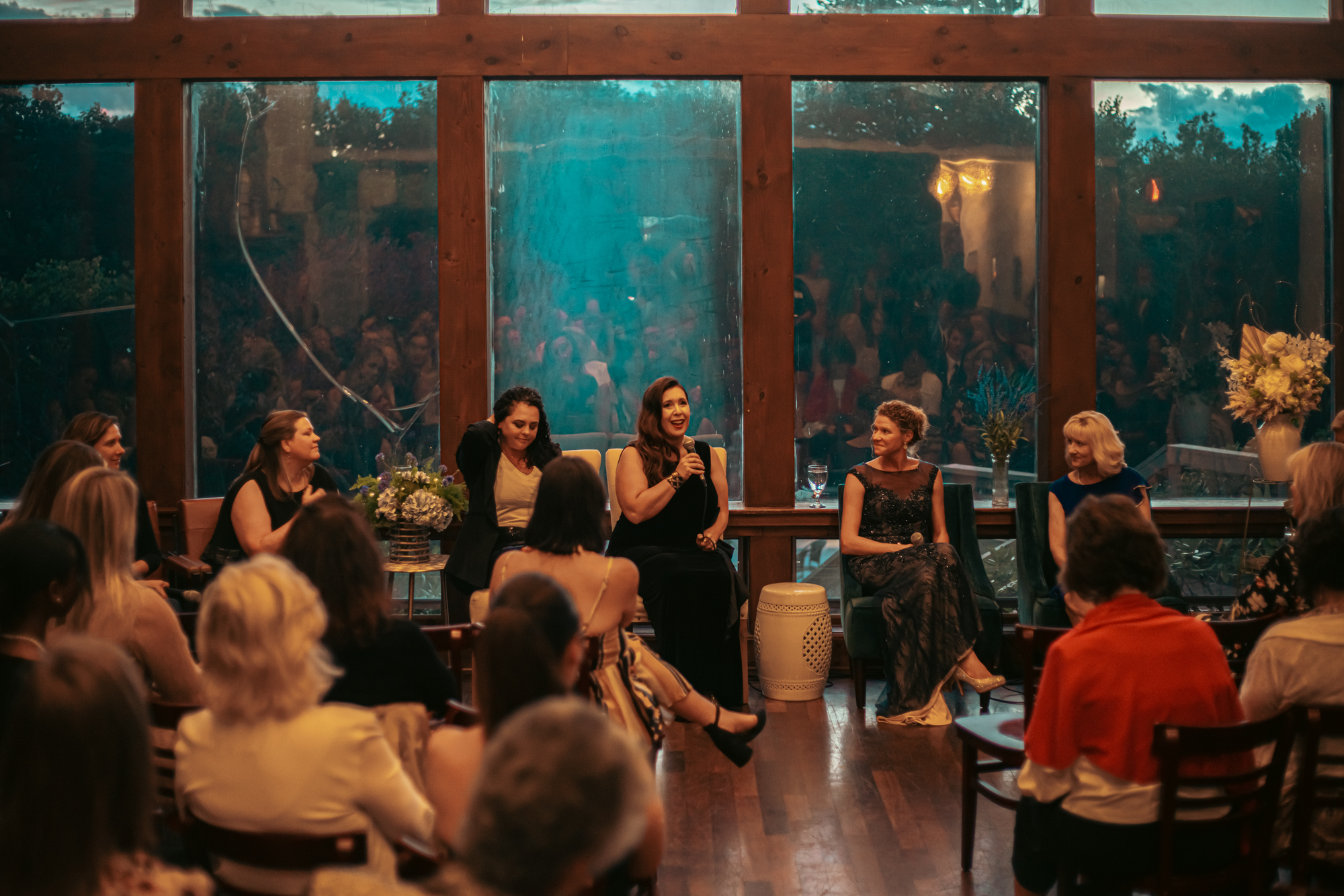 Carolyn Clark, founder of After Ever Communications, LLC and 2019 award winner reflects that "it's all going to work out".
Co-founder of Q'Pasa Appalachia and 2020 award winner Yolanda Adams would encourage herself "you're worth it... dreams translate across languages."
Captain Carolynn Johnson of Watauga County Sheriff's Office and 2021 award winner would tell her younger self to "meet every person that you can meet on this planet because you can never have too many people in your corner."
Chief Operations Officer at Appalachian Regional Healthcare System and 2022 award winner Amy Crabbe would tell herself "when everyone shies away from a question, lean in and answer it."
"The collective message delivered by our featured guests was nothing short of inspirational to our audience, and a wonderful representation of how strong leadership positively impacts a community," said David Jackson, President/CEO of the Boone Area Chamber of Commerce. "Our honorees shared stories of success and achievement in a way that resonated with the business leaders in the room, while also showing the students in attendance that meaningful work can be accomplished right here in the High Country."
Also in attendance were several members of the Women of Walker at Appalachian State University, an organization designed to accelerate professional development, personal growth, and leadership abilities for female business majors at Appalachian State University through networking, career exploration, travel, and professional development workshops and seminars. In addition, several female students from Watauga High School and the entire WHS Treble Choir were sponsored to attend the event and were recognized as the "leaders of tomorrow." The treble choir opened and closed the event's formal program with specially selected musical performances under the leadership of director Brandon Winbush.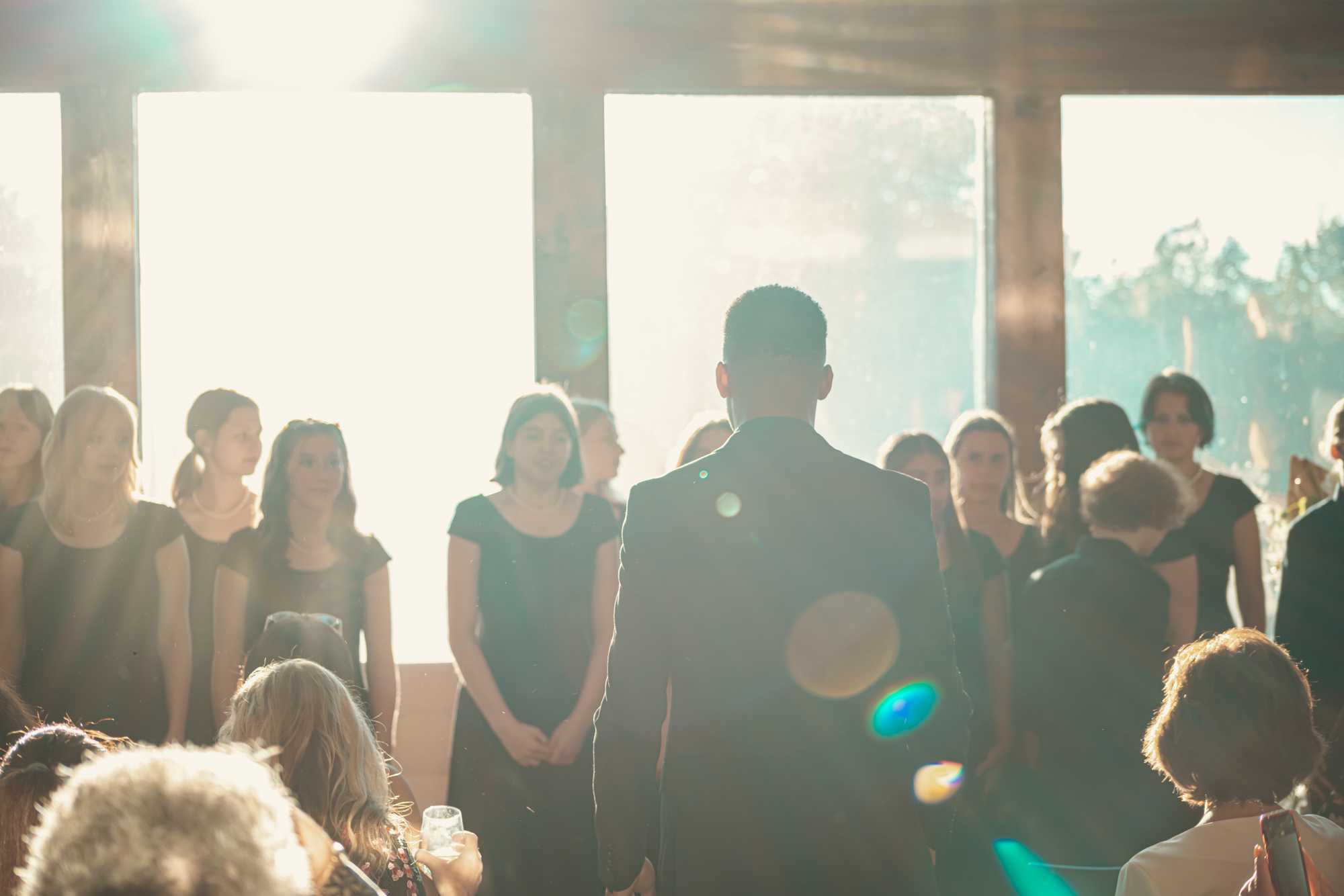 A portion of the net proceeds from the event were donated to the Women of Walker at Appalachian State University as well as scholarship opportunities for young female students at Watauga High School.
The event's keynote sponsor was presented by First National Bank, with event support presented by Beech Mountain Resort and South's Specialty Clothiers, and additional sponsorship support from First Horizon Bank, Stacie Pineda Real Estate Group, and the Walker College of Business at Appalachian State University.
---
Come inside The Inn at Crestwood as we take a tour of the special night:
(Photos and video by Astro Yeti Media Co.)
---
More:
Watauga Women in Leadership hosts 'Powerful Voices' to celebrate female leaders in the community (Watauga Democrat)
Event photos - Red Carpet Experience & Event Programming