Ribbon Cuttings Ceremonies
Let the Chamber staff help you open your business in style

The Boone Area Chamber of Commerce is eager to celebrate your business milestones alongside you!
Ribbon cutting ceremonies are a great way to build excitement around noteworthy events like grand openings, groundbreakings, new locations, or expansions. There is no charge for this service to Boone Area Chamber of Commerce members and our staff is readily available to advise on the ceremonial details and RSVPs. The Boone Area Chamber of Commerce can provide:
Assistance in the graphic creation to be used in promotional materials.
An outlet to promote attendance/engagement. The event will be posted on the event calendar on the BACC website, on our Facebook Page, and widely circulated through emails and social media posts.
A Chamber Staff Member to provide congratulatory remarks (based on schedule availability).
The Giant Scissors and Ribbon!
If you would like to schedule a Ribbon Cutting, please reach out to Carrie Henderson at carrie@boonechamber.com or by calling 828.264.2225.
---
Guidelines and Recommendations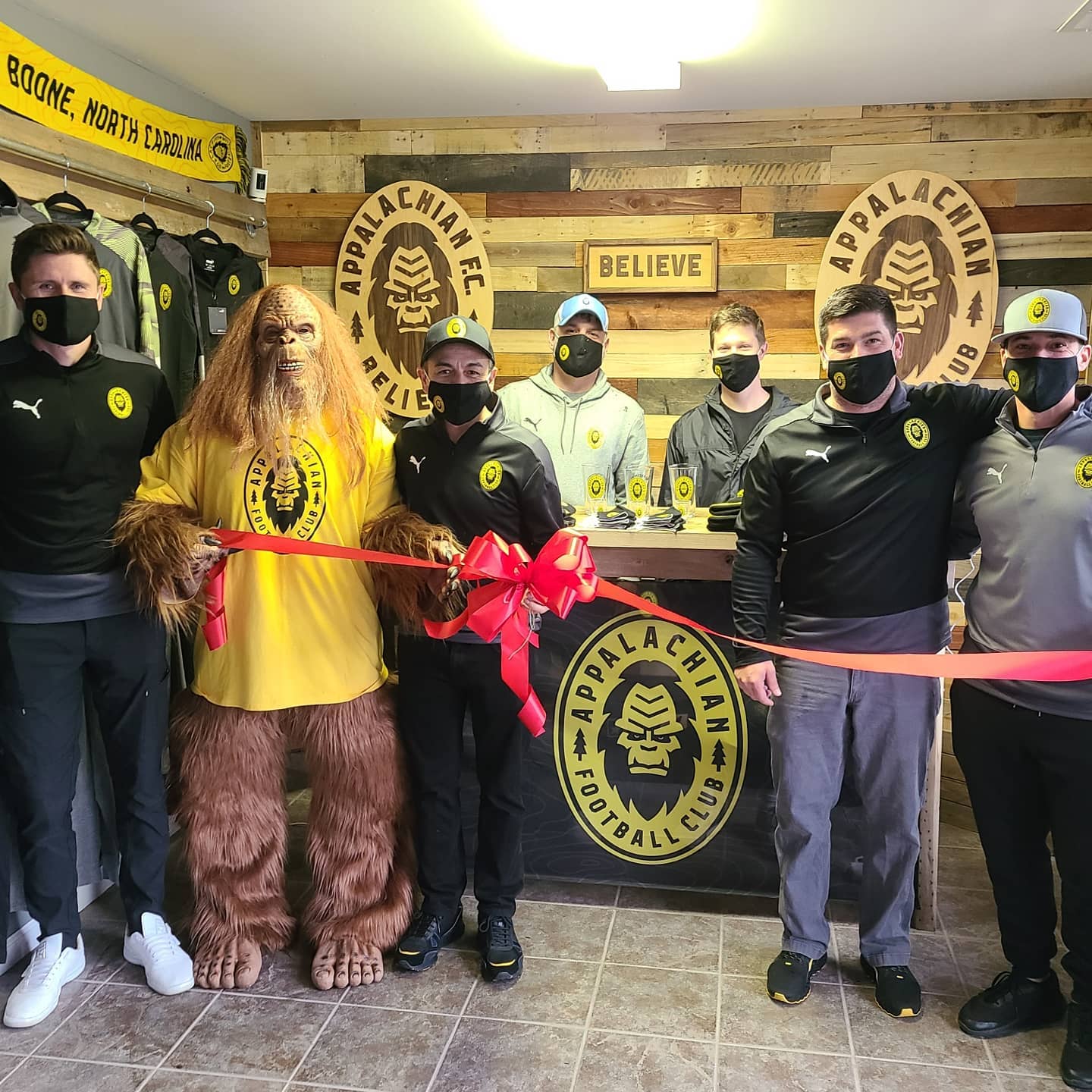 Schedule your event at least two weeks in advance. Ribbon cuttings can be scheduled Monday-Friday from 7:30 a.m. – 5:30 p.m.
Determine who will cut the ribbon. The owners, top managers, or executives most frequently do the honors, but each business is different and can pick whomever they like.
Plan the photo op. Some businesses will take multiple photos at the event to include staff, guests, Chamber Ambassadors, etc.
Prepare short remarks. This is usually done when everyone is gathered before the ribbon cutting. This is a great time to give a short "commercial" and share what it is you do and what sets you apart.
Invite everyone you know! Invite clients, prospects, friends, family, business neighbors, associates, government officials, etc.
Food and beverage are not required, but for open house events, it can make a nice touch. Here are some options from our Member Directory for caterers, or you can reach out to the contact information below for other suggestions!
To schedule your event, or if you have any additional questions, please contact Carrie Henderson at
828-264-2225.