Watauga Leadership Institute
A Comprehensive Community Leadership Development Program

Watauga Leadership Institute
The Watauga Leadership Institute is a comprehensive leadership development program designed to meet our community's need for active participation of informed and educated leaders. Graduates of WLI programs enjoy lifelong networking opportunities with over 300 program alumni.
Registration for the 2021 Watauga Leadership Challenge and Leadership Development Classes begins in October 2020. Please contact David Jackson at 828-264-2225 with any additional questions.
Course Offerings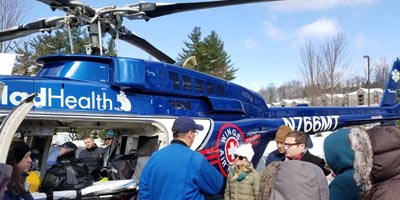 Leadership Challenge Class features series of day-long ses­sions that combines core leadership development concepts with an immersion into the essential functions of our community. Par­ticipants will visit local businesses and hear from area leaders that provide a first-hand look at how leadership skills are imple­mented in our local business landscape. Each class session will end with a team-style leadership challenge that wraps around the day's topic. This course is a ideal fit for participants who are new to the Boone community or seeking career advancement into management roles.
2020 Leadership Challenge Course Outline & Schedule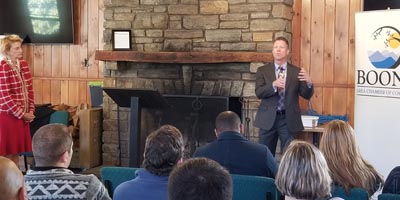 Leadership Development Class provides more detailed fo­cus on leadership principles. Coursework will cover five key traits of effective leadership while utilizing expert facilitators and panelists to bring real world examples into each step of the pro­cess. This course is open to previous Watauga Leadership Chal­lenge graduates or to those that have completed similar course­work in another community.
2020 Leadership Development Class Course Outline & Schedule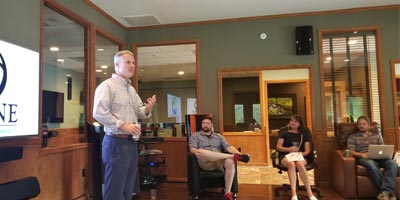 Insight Series focuses on leadership development and career affirmation while connecting in a small group setting with established business leaders. The series is held over four monthly sessions from June through September. Each gathering includes a panel of two current or former CEOs who provide their career origin stories, experiences, and advice to those seeking higher professional aspirations. Opportunity for Q&A with the panelists as well as networking within the group of local professionals creates an energized atmosphere for career reflection and goal setting.
Class Meetings & Registration
The 2020 Watauga Leadership Challenge and Leadership Development classes kickoff their coursework with a day-long retreat at Appalachian Ski Mountain in late-January. Participants will then attend class two days each month from early February through late April.
Attendees of the Insight Series meet once per month, June through September, at Fairway Cafe at Boone Golf Club.
Tuition for the Leadership Challenge Class costs $595 and tuition for the Leadership Development Class costs $395. Fees include all program materials, meals and refreshments, and in-class transportation costs. Insight Series registration costs $250 for the four-meeting series and includes light hors d'oeuvres, beer, and wine at each event.