Watauga Leadership Institute
A Comprehensive Community Leadership Development Program


Watauga Leadership Institute
The Watauga Leadership Institute is a comprehensive leadership development program designed to meet our community's need for active participation of informed and educated leaders. Graduates of WLI programs enjoy lifelong networking opportunities with over 300 program alumni.
Course Offerings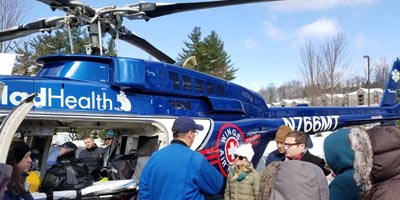 Watauga Leadership Challenge
The Watauga Leadership Challenge class gives participants the opportunity to broaden their understanding of leadership and to see themselves as agents of change in their associations, their places of work, their community, and in their own lives.
To develop the capacity to lead, one must have a keen sense of self awareness, an understanding of others, a recognition of how people work together in teams and organizations, and an awareness of the greater community.
Watauga Leadership Challenge strikes a balance between understanding leadership and understanding the community. Participants will have the opportunity to interact with business and community leaders who are finding ways to bring people together for change.
click here to register for watauga Leadership Challenge
Watauga Leadership Development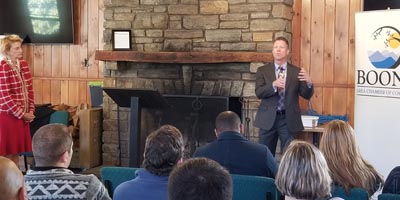 With a revamped curriculum for 2021, the Watauga Leadership Development course provides participants the opportunity to take a deeper dive into understanding leadership and the competencies required for effective leadership in work, community, and in life.
The program focuses on authentic leadership and covers competencies that are critical in the leadership process.
Click here to register for Watauga Leadership Development
SOLO (Single Owner Leadership Odyssey)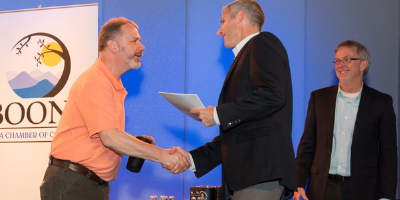 The purpose of the SOLO (Single Owner Leadership Odyssey) program is to provide solo entrepreneurs with the opportunity to come together with others who have chosen to go on their own.
There are two critical components to the program:
First, there is a program curriculum designed to help participants create a stronger sense of purpose, values, and direction for their business.
Secondly, there is the cohort of participants who can provide each other with insights, ideas, and feedback – something that solo entrepreneurs often do not have at their disposal.
The program will be facilitated by Erich Schlenker, Managing Director of the Transport Insight Center for Entrepreneurship at Appalachian State University and Jim Street, leadership coach and consultant, owner of Ridgeline Leadership and solo entrepreneur.
Click here to register for SOLO (Single Owner Leadership Odyssey)
Insight Series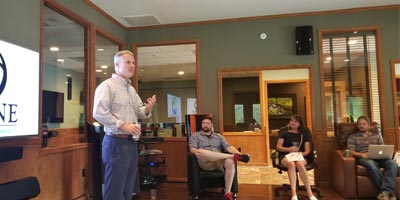 Insight Series focuses on leadership development and career affirmation while connecting in a small group setting with established business leaders.
The series is held over four quarterly sessions from Fall 2021 through Summer 2022 with confirmed dates as follows:
Each gathering includes a panel of two current or former CEOs who provide their career origin stories, experiences, and advice to those seeking higher professional aspirations. Opportunity for Q&A with the panelists as well as networking within the group of local professionals creates an energized atmosphere for career reflection and goal setting.