Holiday Shop Local List
Locally sourced gifts to #KeepTheCheerHere this holiday season!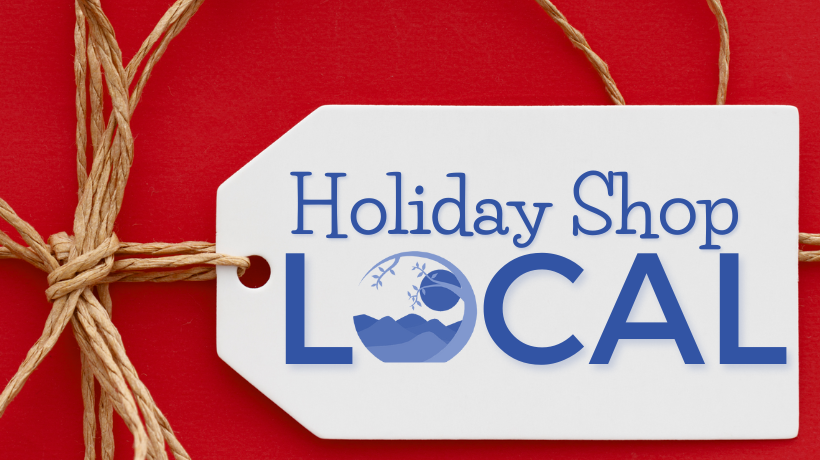 The High Country is built upon the many unique small businesses and the unforgettable experiences we offer, making it easy to keep the cheer here this Holiday Season. The Boone Area Chamber of Commerce is excited to announce a growing compilation of locally sourced gifts in the 2023 Holiday Shop Local List.
This guide will provide gifters with a wide variety of local options ranging from specialty gifts and good eats to memorable experiences and ways to provide meaningful contributions. Remember, our local purchases are powerful!
---
Unwrap the Magic: Shop Local in Downtown Boone for a Joyful Holiday Season
Dive into holiday joy in Downtown Boone, NC! Discover unique treasurers, support local businesses and unwrap the magic of community spirit. From festive boutiques to cozy cafes, every purchase here adds a sprinkle of charm to your festivities. Shop small, shop local and make this season unforgettable!
Downtown businesses to remember: Lililu on King, The Common Good, Doe Ridge Pottery, Mountaineer Mania, Mast General Store, Venture Chocolate and Wine
---
Help Homeless Families this Holiday Season!
Send a Holiday Honor Card - for a minimum $5 donation - to a friend, family member, or loved one this season, honoring them with a gift to Hospitality House of Northwest N.C. Your gifts are providing "hope and joy" - and a future - to families experiencing homelessness throughout the High Country. Include your holiday card address list and we'll even mail your cards for you, for free! Also available for purchase at area Mast General Store and Boone Drug locations.
---
Discover the joy of alpaca warmth at Apple Hill Farm in Banner Elk, NC!
Their farm store offers a luxurious collection, from soft socks to crafted yarn, perfect for winter. Dive into the heartwarming memoir, "Farm Family," by founder Jane Lee Rankin, sharing the challenges and triumphs of starting an alpaca farm. Shop in the farm store, or explore the farm with a guided tour where you'll meet alpacas, goats, donkeys, and more.
Apple Hill Farm promises a heartwarming holiday experience, open Wednesday to Sunday.
---
Shop Local Food and Gifts at Blue Ridge Women in Agriculture!
Find delicious local food, artisan goods and beautiful gifts made within 100 miles! Blue Ridge Women in Agriculture (BRWIA) markets offer crafts, jams, produce & more! Shop with us this holiday season and support the local economy:
High Country Food Hub: Order online and pick up at a location near you. Use promo code KEEPITLOCAL for $10 off your $75 order (thru 12/18).
Winter King Street Market: Open Saturdays from 10am-1pm at the Watauga Co. Ag Conference Center (Dec 9 & 16).
---
Give a Gift with 150 Years of History
From steak boxes, to farm tour tickets, to vitamin-rich tallow balm, or even a weekend getaway farm stay, Shipley Farms has a broad assortment of gift experiences to fit anyone on your gift list.
Since 1872, Shipley Farms has been a staple in the Watauga community, farming pasture-raised beef on the slopes of their family farm on Linville Creek in Vilas.
Pick up yourself at the farm store, or make it easy and have it shipped directly! It's a great gift, and a great way to support local farms and one of the High Country's iconic local businesses.
Christmas Packages Farm Tour Tickets
---
Give the Gift of Wellness and Self-Care this Holiday Season!
For 9 years, The Care Collective has helped the Boone Community heal from injuries, avoid surgery, find relief from chronic pain, reduce stress and overall maintain a pain-free body!
It has been our joy, and our GIFT CARDS are the perfect way to bring the joy of wellness and self-care to your loved ones this holiday season!
We offer massage, infrared saunas, traditional steam sauna, herbal foot soaks, and wellness retail products.
You can grab a gift card for any specific service or you can buy a gift card for any dollar amount.
Visit Website Purchase Gift Cards
---
Warm yourself and your loved ones this winter with the magic of natural wood-fired sauna session!
At River Birch Nordic Sauna, we offer a premium experience providing you with a naturally heated space to unwind and enjoy a period of relaxation.
We offer 1 and 2-hour sessions, gift cards, discounted punch cards and -- coming soon! -- a second newer updated cold plunge pod!
We are located next to Watauga River on the grounds of Mast Farm Inn. The sauna can seat up to 8 and makes for a perfect date night, a group get together or a relaxing get away.
Sauna is always better when shared with your loved ones. Now, through the end of December, any group session booked with 3+ guests receives a 20% discount by using the code HOLIDAY2023!
---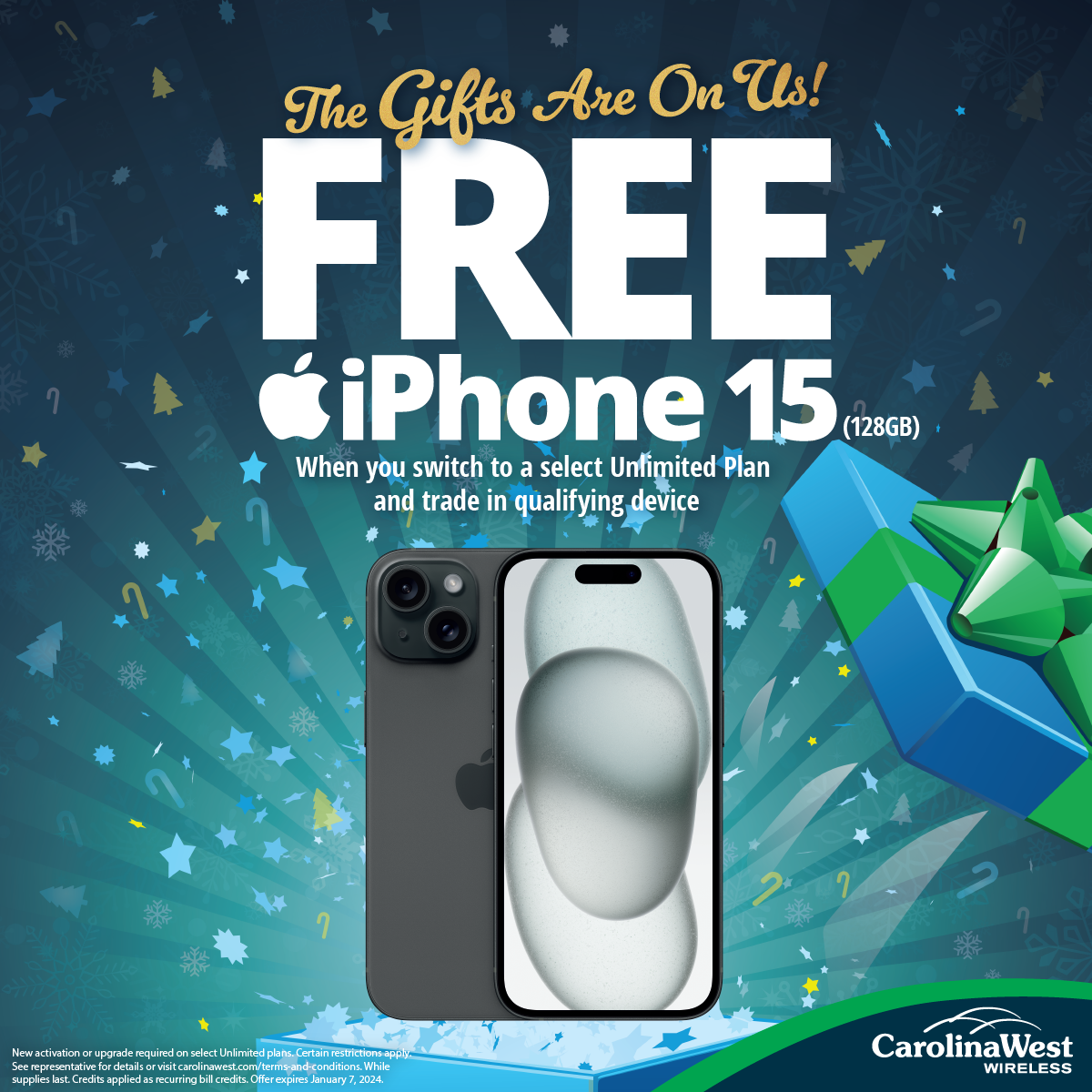 The Gifts are on Carolina West Wireless this Holiday Season!
Experience the joy of connectivity this holiday season with Carolina West Wireless! Trade in an eligible device and switch to a select unlimited plan to receive a FREE iPhone 15! But that's not all - you'll also be eligible for a free iPad and Apple Watch with your new iPhone 15 line activation! Enjoy national coverage at hometown prices, only with Carolina West Wireless. Make the switch today!
---
Buy Your 2023 Mountain Alliance Dining Guide Today!
Nearly 40 restaurants have joined us this year to bring you over $600 in savings for just $65. With 100% of the proceeds supporting local teens and each coupon bringing business to local restaurants, this purchase will help our High Country community continue to grow and thrive. To learn more about Mountain Alliance, view participating restaurants, and purchase a Dining Guide online, check out the link below!
---
Share the Magic of the Graystone Lodge with Friends and Family
The Graystone Lodge, Ascend Hotel Collection is excited to introduce our Gift Certificates, allowing you to give your loved ones the gift of visiting one of the most beautiful places in the world. In line with our commitment to supporting local businesses, we are offering a $10 Gift Card to one of our amazing local partners (Hatchet Coffee, Venture Chocolate, or Stick Boy Bread Co.) for every $100 purchased.
To make your purchase, please visit or call us directly. GCs will expire Dec 31, 2024.
---
Order your holiday centerpieces today!
Bouquet Florist is celebrating 46 years serving the high country with a Christmas open house 12/02/23. We invite old and new friends to come celebrate! Get some holiday shopping done and enjoy the ambiance. We'll have multiple decorated trees and Christmas decor throughout the shop.
Order holiday gifts with us! We can create fresh arrangements, we have an assortment of live plants for the person with a green thumb in your life or custom silk pieces to last for years to come.
We also have gift certificates available for purchase. Give the gift of flowers this holiday season! Call us at 828-264-3313 to order today.
---
Time to get Festive!
The Festive Elk invites you to spread the holiday cheer this season! We are a full-service party and special event rental company with a vast inventory of the perfect items for you. At The Festive Elk, we believe that a party should be not only a gathering of friends and family but that it should be an event. Our goal is to assist our customers in creating the most festive and memorable time they can imagine. We invite you to visit our website or showroom to get a wishlist started for your holiday events. If an order is placed for November 20th to January 2nd with the code: STAYFESTIVE10 you will receive 10% off your holiday order. We hope to see you soon but until then, stay festive!
---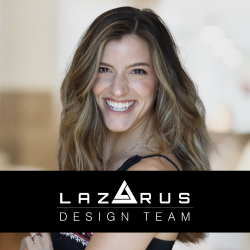 We are excited to partner with Lazarus Design Team for this year's Holiday Shop Local campaign!
For all your local website design and marketing needs, reach out to Juliet Rath, Growth Strategist, at (704) 231-0703 or jrath@lazarusdesignteam.com.
Be sure to follow us on Instagram and Facebook as Juliet journeys through the High Country highlighting our #HolidayShopLocal828 businesses!