Conference Room Usage Guidelines
Helpful Information to Outline Permitted Uses and Activities Inside our Conference Space
Usage & Rules
Reservations
Reservations must be made no later than 48 hours in advance of a meeting, or 1 month in advance of a meeting if you require catering assistance from the Boone Area Chamber of Commerce staff. Payment is required at the time of reservation. If the meeting must be cancelled, proper notification must be sent no later than 24 hours prior to the event or you will be obligated to pay the full rental fee of the room.
When making your reservation, please account for set-up and clean-up time. Meetings can occur between our normal hours of operation, Monday – Friday, 8:30AM – 4:30PM. Users may gain access to the room at 8:30AM and all users need to be exited from the building by 4:30PM, unless otherwise approved by Chamber staff.
Room Set-Up & Clean-Up
Once you arrive on-site, it is your responsibility to set up tables and chairs in the desired room configuration. Please return the room to its original state immediately after use unless prior arrangements have been made with Chamber staff.

The conference room is a 790 square foot versatile meeting space. It seats up to 48 people in a classroom-style set-up or 30 in a boardroom-style set-up. The tables and 40 conference chairs are on casters, which allows for ease in configuration and set-up to accommodate your meeting or seminar needs. The remaining 8 chairs are on stationary legs but can easily be moved about the space.

The room must be left the way it was found. Please collect and bag all trash and wipe down all tables prior to departure.
Renters are allowed to cater drink, snack, and meal service at your expense. It is our preference that you use a Chamber member if possible. You can find a list of Chamber Member Caterers here, or our staff can assist with ideas at the time of reservation.
A small kitchenette is available, with an icemaker and a refrigerator are available for your use. When using the kitchen space, you are responsible for all clean-up and removal of catering items that are not considered trash or recyclable.
Begin wrapping up your meeting or event at least 15 minutes prior to closing. All guests must exit the space when your reservation time expires, or user will be subject to fees for the additional time.
Use of the conference room space and its equipment is at your own risk and damage is the responsibility of the user.
The Boone Area Chamber of Commerce reserves the right to refuse access and/or service to any visitor or user, including, but not limited to: misuse or overuse of the equipment, disrupting others, or violating established event guidelines.
Signs, banners, flyers, or any adhesive paper may not be attached to any wall, ceiling or piece of Chamber property without permission of the Chamber staff. Equipment or materials to be used that may be disruptive to normal business activity must also be approved.
The Chamber President/CEO may deny further use of the Chamber meeting rooms to individuals or groups that violate the Chamber's policies and procedures. Individuals or groups whose activities incite or produce imminent lawless action, or are obscene, or obviously promote false and misleading information, or are defamatory are prohibited from the Chamber meeting rooms.
Technology
All guests can have access to the wireless internet network that is available throughout the entire Chamber facility. Guest network credentials and other technical information will be shared once your reservation is complete

Our conference room features a ceiling mounted projector and fixed screen, Apple TV (login required), Wave casting, and an HDMI wall connection for presentations. Please note that a laptop is not included and must be bluetooth enabled to use the casting software.

The Boone Area Chamber of Commerce has a dedicated Zoom Room, with ceiling-mounted microphones and speakers throughout the room and a controllable camera. Usage of the Zoom Room function costs an addition $50 per event, and includes technical and scheduling assistance from the Chamber staff.
If you plan to use any technology in the conference room for your meeting, all renters are required to test their technology to ensure working properly prior to the meeting date. Please schedule this appointment to test technology with Lindsay Cook when making your reservation.
The Boone Area Chamber of Commerce Staff provides limited technology support during your meeting time for organizations using the conference rooms.
Use of our conference room technology is at your own risk and damage is the responsibility of the user.
The use of our internet connection and technology equipment is subject to unavailability, including by reason of emergencies, service failures, transmission, equipment or network problems or limitations, interference, signal strength, and maintenance and repair. The Chamber is not responsible for any interruptions or performance issues with the connection, or the underlying networks, transmission equipment and systems. Be mindful that network speed will vary based on your device configuration, location, compression, network congestion and other factors.
Rates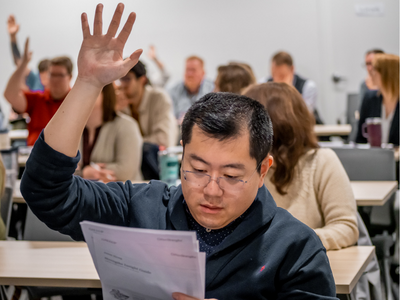 Boone Area Chamber of Commerce members may rent our space by the day, half-day, or hour. Day and half-day rates include coffee, water, light snacks, and the use of the conference room A/V equipment.
$250.00 for ½ day (4 hours)
$450.00 for full day (6-8 hours)

$75.00 per hour for less than 4 hours of usage*
*Hourly rate does not include coffee, water, or snacks.
$50.00 - Use of Chamber Zoom Room function, which includes technical assistance from Chamber staff
Community Foundation partners receive unlimited free usage of the conference room, subject to schedule availability. Program Partners receive a special discount on the listed room rates. For more information, please contact Lindsay Cook by email or call 828-264-2225.
Agreement with the rules stated above is required in order to complete your reservation. If you have any questions that are not covered in this information, please contact Lindsay Cook by email or call 828-264-2225.
We will do our best to consider and accomodate any requests made, and looking forward to working with you to make your meeting a success.
Click Here to Request a Reservation