ReEnergize Watauga Loan Fund Expands to Short-Term Rental Businesses
REENERGIZE WATAUGA LOAN PROGRAM EXPANDING TO
SHORT-TERM RENTAL BUSINESSES
Thanks to the fundraising success for the ReEnergize Watauga Fund, Mountain BizWorks, the Watauga County Economic Development Commission, and the Boone Area Chamber of Commerce are pleased to announce the program has now been expanded to include businesses that offer short-term lodging.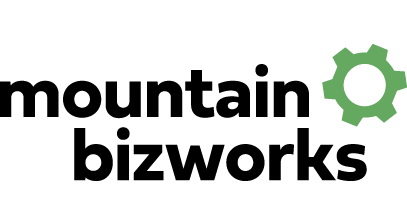 The ReEnergize Watauga fund provides a low-interest option for our businesses to access capital during this crucial time of reopening. Unlike the EIDL and PPP loans, ReEnergize Watauga Funds offer no stipulations on allocations. The ReEnergize Watauga Fund is especially helpful as businesses reopen, assessing cash flow, and working towards compliance of local and state health and safety standards.
"We are happy to see that some Watauga County businesses have already put these loan funds to good use," said Boone Area Chamber of Commerce President/CEO David Jackson. "As North Carolina's Phase 2 of the Easing of Restrictions has remained in place, several businesses in the short-term rental and AirBnB worlds have struggled to maintain operations due to the realities of our current tourism economy. We know these businesses help provide a unique brand of mountain hospitality to visitors as they come to the High Country. Hopefully, those that are in need of capital infusion can find this fund helpful as they look to balance their financial picture."
"This expanded offering by no means eliminates businesses that were previously eligible," said Chris Grasinger, High Country Regional Manager for Mountain BizWorks. "There remains a multitude of industries in Watauga that have pressing needs for this type of funding - tourism and entertainment businesses specifically are under financial stress due to restrictions on their operation. Clarifying the route for short-term lodging businesses' access to the fund comes as we've learned more about the most constrained industries in the community at this time."
"We want local small businesses, including those who depend upon short-term rental income, to be aware of the opportunity to tap into this local fund," said Joe Furman, Director of Planning & Inspections and Economic Development for Watauga County. "This was designed to be a way for local businesses to get the financial support they need during these difficult times and we are eager to see as many businesses take advantage of this opportunity as possible."
Mountain Bizworks provided the following loan details:
Loan details
Loans are available for up to $10,000, based on the business's pre-COVID-19 revenue. Loan agreements are structured as follows:
Six months of no payments required at 4% (interest accruing), followed by 36 months of principal and interest payments at 5.5% interest.
There are no prepayment penalties.

Defaulted loans are subject to collections.
Who is eligible?
For-profit businesses

Have a physical location and be principally based in Watauga County (see our COVID loans page for options for those not in the county)
Have between 1 (who could be the self­-employed owner) and 25 employees

Have been in business for at least 12 months

Demonstrated loss of revenue of 25% or more due to COVID-19
Requirements
Any individual with greater than 20% ownership in the applying business must personally guarantee the loan.
Proceeds from the loan may only be used for maintaining or restarting a business. Eligible uses include payroll, accounts payable, fixed debts, or other bills the business is unable to pay due to the effects of the COVID-19 crisis.
Agree to provide impact data

Borrowers are required to assign the proceeds of future SBA EIDL loans or other federal assistance programs to the repayment of their Re-energize Watauga Fund Loan. (PPP funds and the EIDL advance portion are excluded from this)
Businesses interested in applying for the ReEnergize Watauga Fund should check eligibility requirements and loan details here. Chris Grasinger, the High Country Regional Manager for Mountain BizWorks breaks down these details further in this interview on the Keep Boone Healthy Facebook Page and in this episode in the Mind Your Business Podcast.
If you have questions, please contact the Boone Area Chamber of Commerce at 828-264-2225 or email david@boonechamber.com.