Leading with Character and Intention When There Are No Easy Answers
There is no business leader out there who is eager to close the doors to their operation for a second time. No one wants the back and forth of uncertainty and no one has experience with this particular phenomenon we are collectively enduring. While there are most certainly wrong courses to take, there is no one "right answer."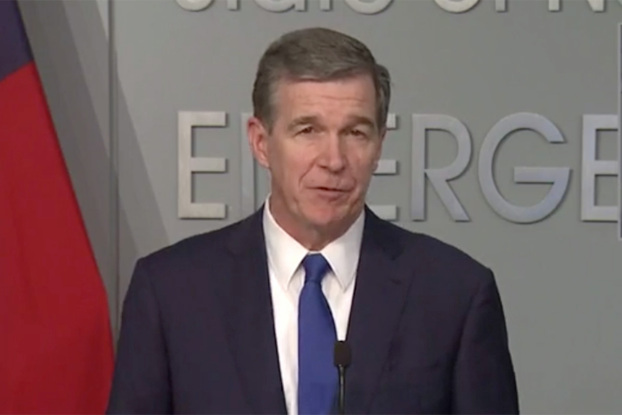 When North Carolina Governor Roy Cooper made the announcement on May 20th that the state was going to move to Phase 2 of their Easing of Restrictions, there was a shared feeling of hope and progress among many in the Boone business community. There were only 15 confirmed cases of COVID-19 in Watauga County. There was a degree of cautious optimism. Some business leaders were not as optimistic and chose to open with limited operations or remain closed.
In early May I shared an article with the business community, Addressing Challenges for Reopening: Next Steps for Leaders, where I discussed some of the common concerns and considerations for the reopening process and what might facilitate the process. My advice focused on effective communication, emphasizing what employees need most in a time of uncertainty, leading with compassion, having a clear plan of action, allowing your mission and values to be your guide, and reflecting on what you have learned about yourself, your organization, and dealing with crises.
We are in a different place now seven weeks later. Watauga County has over 130 cumulative confirmed cases as of July 13th, and some businesses have had to deal with employees testing positive for COVID-19. I believe what I wrote back then is still applicable today, but it's time for an update. Unfortunately, there is not a manual on the decision-making process when a business gets its first positive case, and there is not strong leadership and consistent messaging from a national level.
Despite this void and a precarious pandemic, it is possible to lead in a way that preserves our sense of obligation to our people, our community, and our own sense of self.
Learn As We Go
I was able to talk briefly to Danny Mauney of The Red Onion and TApp Room about his experience when a TApp Room employee tested positive for the virus a few weeks ago. When I asked what he had learned from the experience, he laughed and said regardless of what he shared today, he would have a different answer in two weeks. He told me to ask him in a year what he has learned.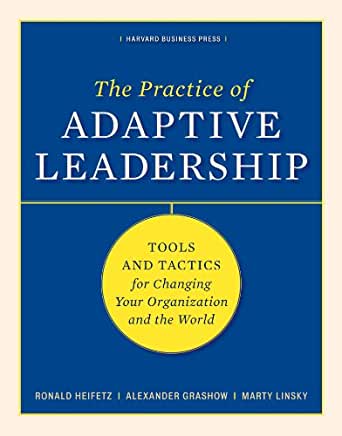 This is the essence of adaptive leadership (coined by Ronald Heifetz), an approach to leadership that I have highlighted in previous communications. When we are faced with problems we have seen in the past, and they have straightforward answers, we assign the solution and the problem is solved. When we are faced with a problem we haven't seen before, they require adaptive solutions and adaptive leadership.
Heifetz defines one aspect of adaptive leadership as the act of mobilizing a group of individuals to handle tough challenges and emerge triumphant in the end. With adaptive work, employees are likely going to get uncomfortable, because you are asking them to deal with the unknown. As a leader, you need to stay aware of the level of discomfort so as not to overwhelm with stress and cut off productivity; in other words, it is important to stop short of maximum discomfort in order to stay focused and advance.
All we can do in these situations is put forth our best effort, and let our most critical values guide our work. There are times when as the leader you may need to make a solitary decision and move forward. When possible, engaging employees in adaptive work can pay dividends. Working together in an innovative and creative way may give employees a sense of belonging, self-worth, and forward progress.
Transparency Is Crucial
Ransom Pub & Event Venue and The TApp Room shut their doors temporarily after an employee tested positive for the coronavirus. Todd Hendley of Ransom Pub & Event Venue and Danny Mauney of TApp Room both talked about the importance of transparency and the importance of making employee and community safety a top priority. As a result of their decisive and public action, both received a very positive response from the High Country community with language like appreciation, courage, transparency, moral imperative, integrity, and responsibility.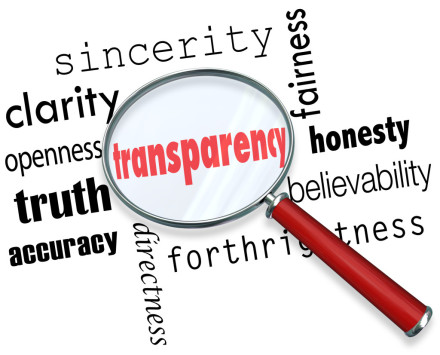 With or without a pandemic, when business leaders communicate clearly and honestly, it consistently yields a positive result from the general public. This is no time to hide information or even subtly sweep difficult truths under the rug. While it is best to desire to give transparent information because it is the right thing to do, remember too, that to do otherwise could be very harmful to your business in today's world of sharp social media attention and attacks, warranted or not. A discovered attempt to hide information would garner instant criticism, and cast a shadow on a business that could last for years.
Nothing is easy with this pandemic. It is very difficult to do the right thing and communicate how you are handling a COVID-related situation. This becomes especially hard if it involves the potential of closing your business again for an unknown period, thereby suffering additional financial loss, not to mention negotiating the consequences with your employees and the public. Yet it is also extremely difficult to cover up a situation, risk the health and safety of your employees and the public, and manage your reputation and the subsequent fallout once discovered, including public trust.
Know Your Resources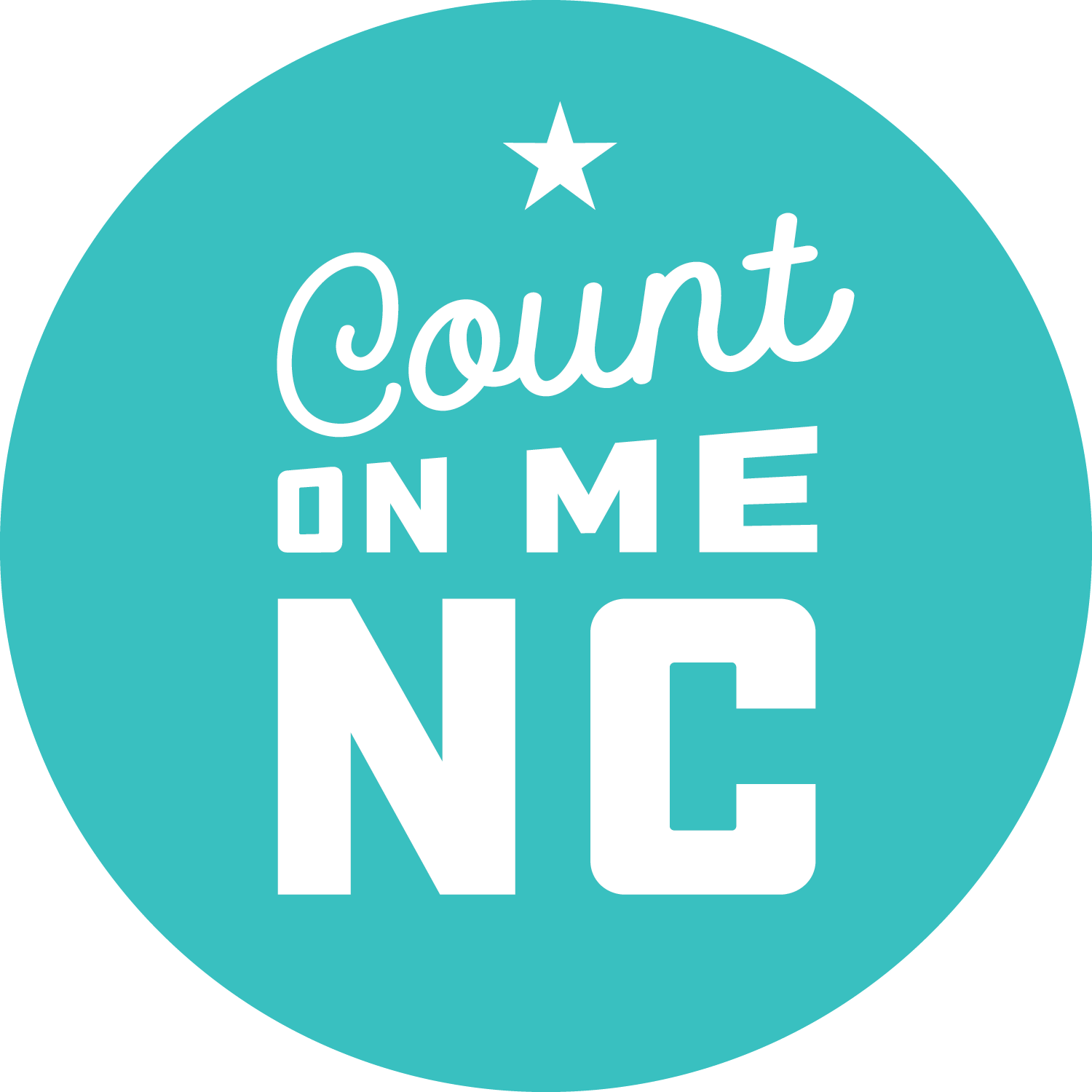 While there is not a manual for how to make correct decisions during the pandemic, it is critical that we identify all the resources that can help us with our decision making. And while some might wait until they are faced with a dire problem before they contact their resources, the strategic leader has already identified and contacted all their resources in advance. They have asked questions so they are better equipped to handle the difficult situations.
The folks at The Horton Hotel, for example, contacted Jennifer Greene, Director of Public Health at AppHealthCare, and discussed a variety of scenarios. The AppHealthCare staff will be there for you when you are in crisis mode, and they are also available now while you are in preparation and planning mode so you can better handle the future crises.
Resources:
The Boone Chamber of Commerce created a Roadmap to Recovery and Relaunch page with a variety of resources along with the latest guidance from local, state, and federal health officials.
AppHealthCare – The Watauga County Health Department's COVID-19 landing page.
Count on Me NC training modules - As you begin to welcome back staff and guests, evidence-based COVID-19 training developed by public health officials and food safety experts will provide a vital roadmap for reopening your business. Each module contains best practices and procedures that will give your staff and guests the confidence you're doing everything possible to ensure their safety.
Find Someone to Keep You Grounded and Your Mind Clear
Trusting your gut will get you far in life, but it is also important to develop business relationships, friendships, and other professional confidantes who you can trust to help keep you grounded when decisions are difficult, listen with an unbiased ear, and help you sort through your options. You need someone to whom you can outline your situation, how you intend to handle it, and relay back to you the potential pitfalls in your plan and share something you might not have considered. And if you are a total loss of where to turn and how to handle the situation, this person can help you get the wheels turning when you need a little more help brainstorming considerations and options.
Consider people in the same profession who share the same concerns. Consider people outside your profession who can give you a different perspective. I invite anyone to make an appointment through the Ridgeline Leadership website or message me at ridgelineleadership@gmail.com. I am more than happy to engage in a zoom/phone call/walk on the Greenway. Conversations such as these are always complimentary and confidential. If longer-term professional leadership coaching would be helpful to you, we can discuss a business relationship at that point.
The value of a professional confidante to help hone your leadership decisions and goals is often underrated in our individualistic society, though it can be just the resource you need at a time when everything is challenging you in a new way.