High Country Council of Governments
Date posted
September 25, 2023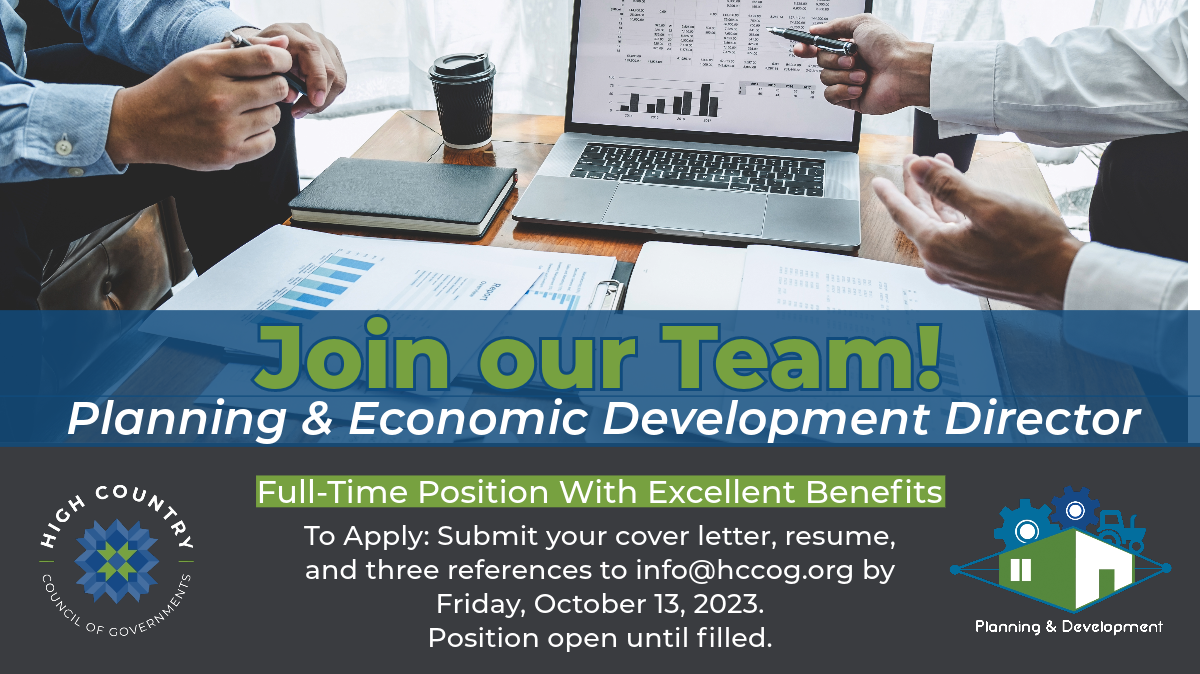 High Country Council of Governments (HCCOG) is seeking to fill the position of Planning and Economic Development Director. This position is responsible for directing a staff of professional planners and technical personnel, as well as plans, programs, and budgets for the COG's planning programs. Work includes supervising employees, administering and coordinating local and regional planning projects and grants, providing regional and local planning technical assistance to local governments, convening regional planning staff and elected officials to address local and regional planning issues, managing the implementation of regional sustainability programs, developing new planning programs and initiatives to serve the needs of local governments, serving as a leader in the organization, advocating and implementing improvements to internal systems and processes to improve efficiency, and communicating organizational value to constituents. Work requires extensive knowledge of the planning and development field, of local government structure, needs and problems, and is characterized by independent managerial and professional judgment and initiative, skill in facilitating consensus in varied groups of stakeholders, and staff management and leadership skills.
The successful candidate will have a bachelor's degree in planning, community development, regional and urban planning, public administration, or related field and five or more years progressively responsible local governmental or regional planning experience including considerable supervisory and management experience, or an equivalent combination of education and experience. Possession of Certified Planner Certification through the AICP is preferred.
Hiring salary range is $71,500-$80,000 depending on qualifications and experience. HCCOG is an equal opportunity employer.
To Apply: Submit your cover letter, resume, and three professional references to info@hccog.org by 5 p.m. on Friday, October 13, 2023. Position open until filled.