Announcing the 2023 Community Award Winners for Spirit of Boone: 74th Annual Membership Gathering
Date posted
September 6, 2023

Nine awards honor local leaders

and businesses

for

Spirit of Boone: 74th Annual Membership Gathering
The Boone Area Chamber of Commerce will hold its 74th Annual Membership Meeting on Thursday, September 21, 2023, at Grandview Ballroom at Appalachian State's North End Zone Facility. This event is presented by SkyLine/SkyBest with additional event support from the Town of Boone, Peak Insurance Group, Stacie Pineda Real Estate Group, Destination by Design, and Spangler Restoration.
The Chamber will honor its 2023 Community Award winners as part of this event. Nine local leaders and businesses were recognized for their accomplishments over the past year, each blending professional achievements with a spirit of resiliency that has served as a driving force throughout the business community this year.
---
2023 Community Award Winners
Alfred Adams Award for Economic Development – Appalachian FC
The Alfred Adams Award for Economic Development recognizes individuals and/or organizations who have worked for the orderly growth and development of Boone and Watauga County. Adams served as a local banker and prominent community organizer. He provided influence on many Chamber committees in the organization's formative years. This award is sponsored annually by Wells Fargo.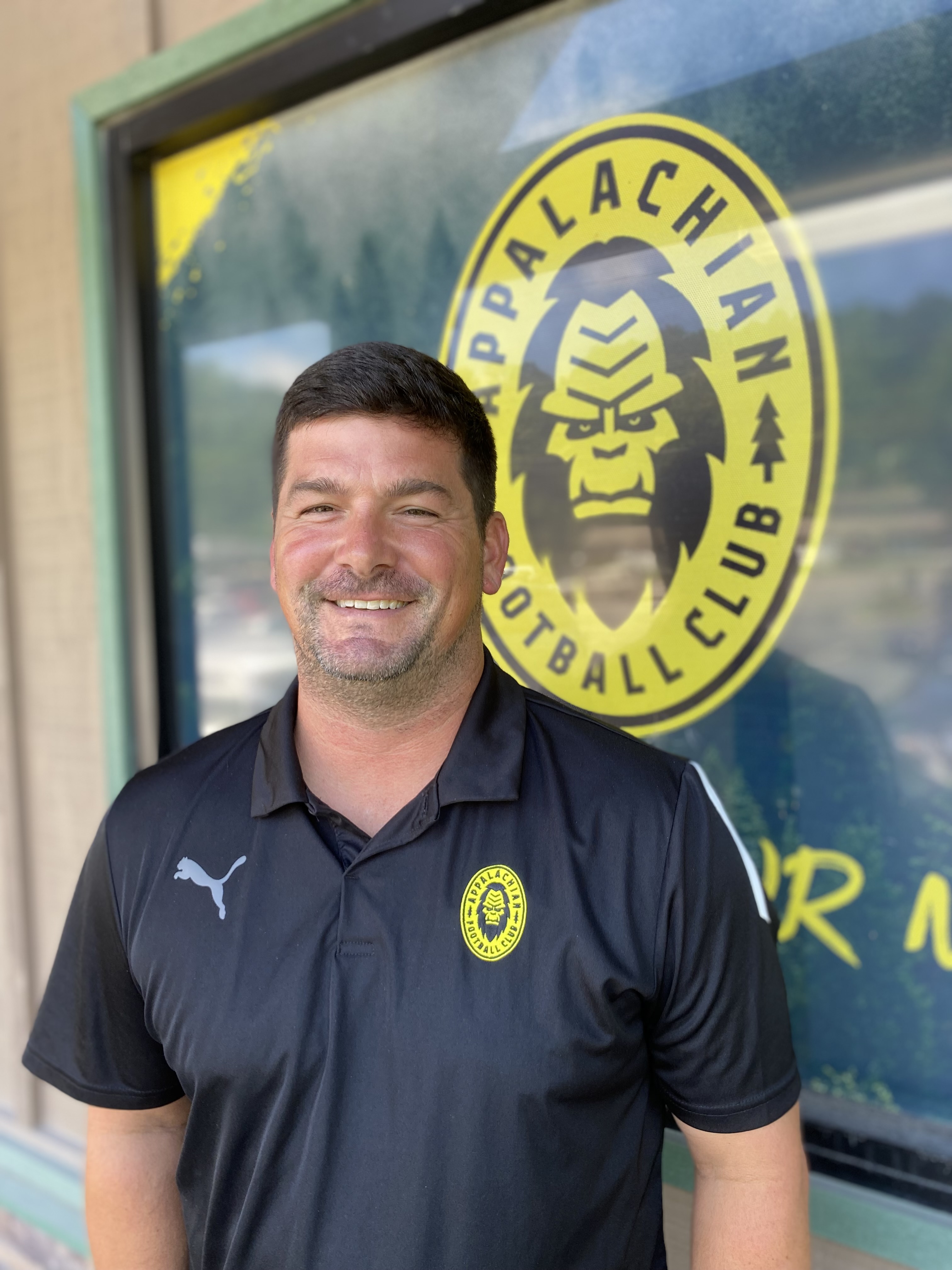 Recently completing its third competitive season, Appalachian FC has grown into one of the top franchises in the NPSL Southeast Division, both on and off the field. The club saw its steadily growing attendance average over 2,200 fans per game in 2023, on the strength of a run to the NPSL National Semifinals a year prior.
Gamedays at Ted Mackorell Soccer Complex are enhanced by involvement from local businesses. From supporters gathering to march to the game from nearby Booneshine, to food trucks and inflatables fostering a welcoming atmosphere at the stadium, Appalachian FC has created a series of must-attend events to highlight the High Country summer. Players on the team have been active by visiting local schools, providing soccer clinics, and engaging with businesses for individual professional development during their time in Boone.
---
Kathy Crutchfield Citizens of the Year – Bill Fisher & Tom Lanier
The Boone Area Chamber of Commerce presents the Kathy Crutchfield Citizen of the Year Award annually to an individual who exemplifies a selfless work ethic while impacting and supporting a broad array of community partners. The award is presented annually by Beech Mountain Resort.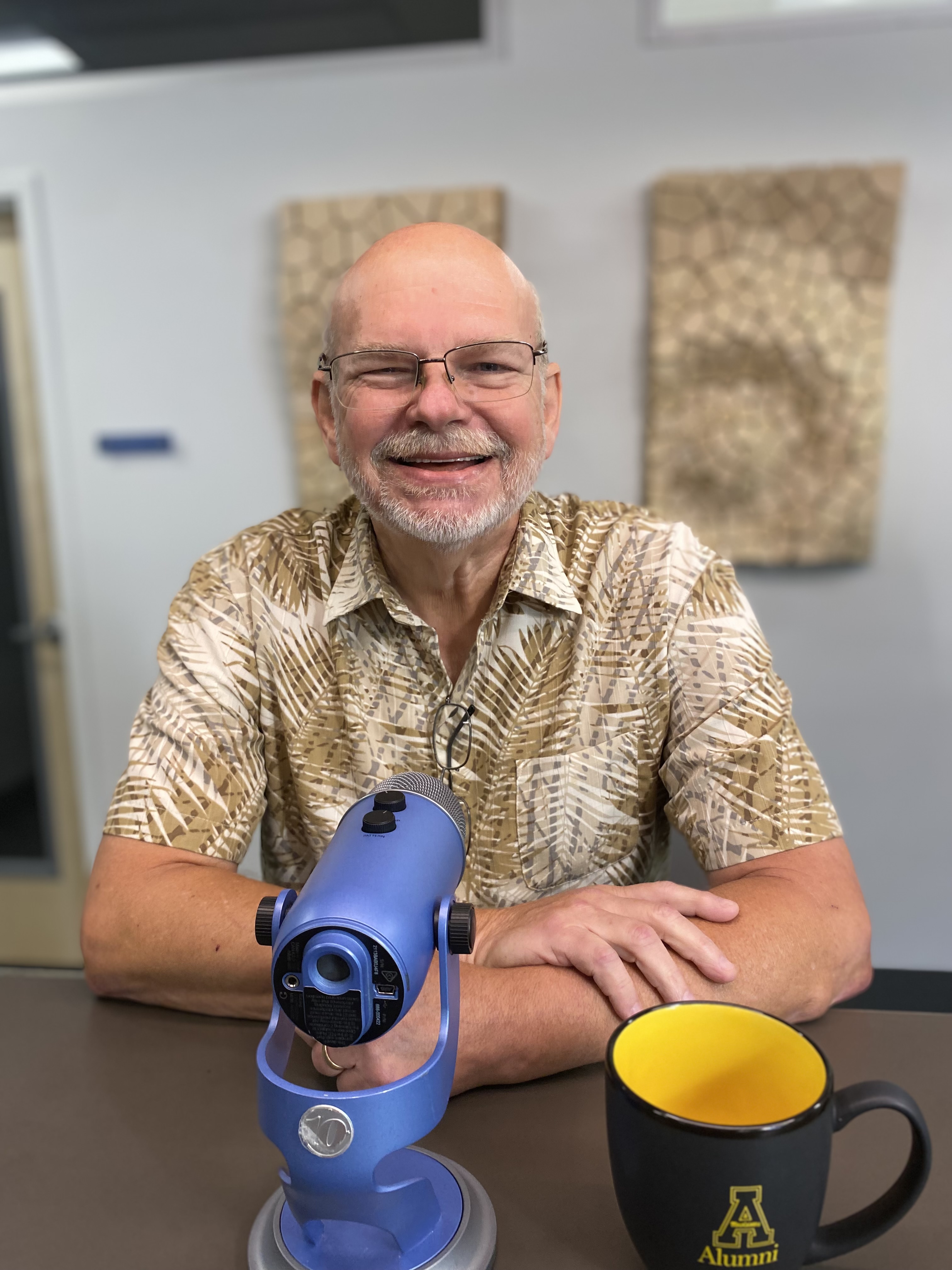 This year's award is co-presented to Bill Fisher and Tom Lanier, two long-standing broadcast professionals who have informed and entertained the High Country for a combined 100 years prior to each retiring from the industry over the past year.
Fisher started his career in radio in 1974 while still in high school. His first stop in the Boone market came in 1977, and his signature voice has been heard in a variety of venues throughout the High Country ever since.
In addition to his work in local radio, Fisher served as Public Address Announcer for App State athletics for over 15 seasons. His morning program brought attention to numerous businesses, events, non-profit fundraisers, and other community stories. Fisher retired as WATA's morning show host in July 2023.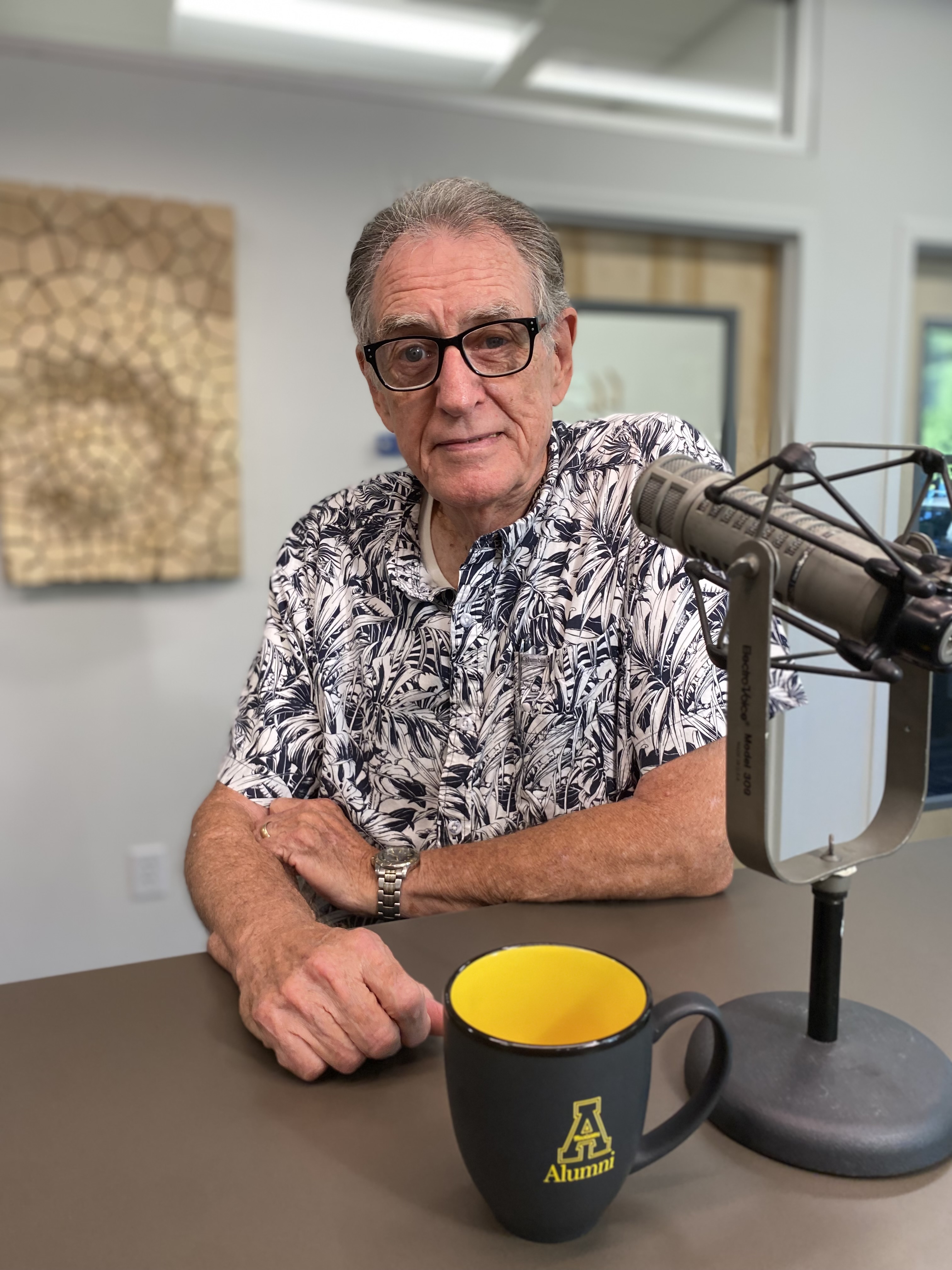 After a career in the United States Air Force, Lanier came to Boone in 1972 where he took an on-air position with WATA. He worked 32 of his 50 years in the industry in Boone, serving a variety of on-air and front office roles with multiple stations in town. No matter what program he hosted, Lanier was quick to champion the local business community. Through his famous on-air conversations with "Fred on Beech Mountain," and by lending his voice to the promotion of events and businesses, Lanier provided credibility, creativity, and a steady dose of humor to listeners each morning. Lanier retired as morning show host on Classic Hits WZJS in January 2023.
Both men promoted local tourism through their work with the Southeastern Ski Areas Association and each lent their voice and expertise as emcees at dozens of community events during their careers.
---
Sue Wilmoth Award for the Advancement of Tourism – Denise Ringler
The Sue W. Wilmoth Award for the Advancement of Tourism is named for the former Chamber Director, who used her influence in tourism promotion to capitalize on the region's natural resources while balancing progress with preservation. The award is sponsored annually by the Boone and Watauga County Tourism Development Authorities.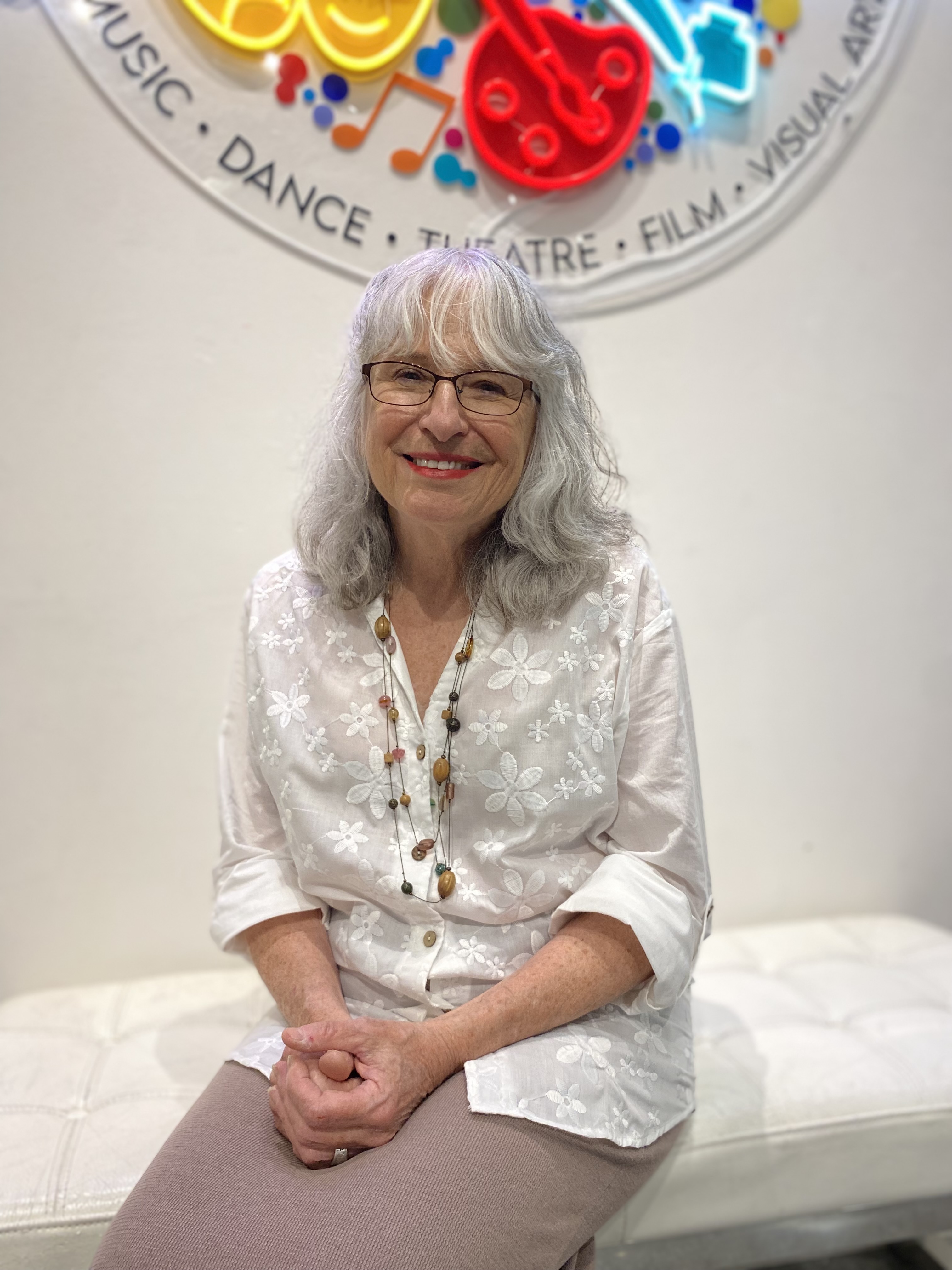 Denise Ringler recently drew the curtain on a 29-year career in Arts & Cultural Affairs at Appalachian State University. She came to campus in 1994 to serve as Director of Marketing & Public Relations for the Office of Cultural Affairs. Over the years she ascended to the position of Director of Arts Engagement and Cultural Resources, where she managed both the Turchin Center for the Visual Arts and the Schaefer Center for the Performing Arts.
Ringler led an Arts Engagement team that was largely responsible for creating setting the annual lineup for An Appalachian Summer Festival. Her team worked for years off a commitment to make the arts affordable and accessible to all; to sustain a focus on education and lifelong learning through the arts; to celebrate the role of the arts in enhancing our region's quality of life, community-building and economic development; to commit to promoting cultural diversity and global awareness; and to build a strong programming endowment to help ensure a bright financial future for the arts at Appalachian.
Among the accomplishments of Ringler and her team, welcoming artists to Boone such as the Dance Theatre of Harlem, Parsons Dance Company, and MOMIX; classical musicians such as Pinchas Zukerman, Midori, James Galway and Gil Shaham; and popular artists such as Joan Baez, Darius Rucker, the Avett Brothers, Little Big Town, Bela Fleck, Rhiannon Giddens and Herbie Hancock rate among her favorite accomplishments. In the visual arts, exhibitions such as Creative Democracy: The Legacy of Black Mountain College; Refugee by sculptor Bill Brown; Collective Vigilance: Speaking for the New River; the annual Rosen Outdoor Sculpture Competition; and the Appalachian Mountain Photography Competition are among the most memorable exhibits she helped bring to campus.
---
Ben Suttle Special Services Award – JP Pardy and Recess Skate
The Ben Suttle Special Services Award is named for the former Boone Town Councilman and recognizes the spirit of volunteerism in the community. This award is presented annually by Greene Construction Inc.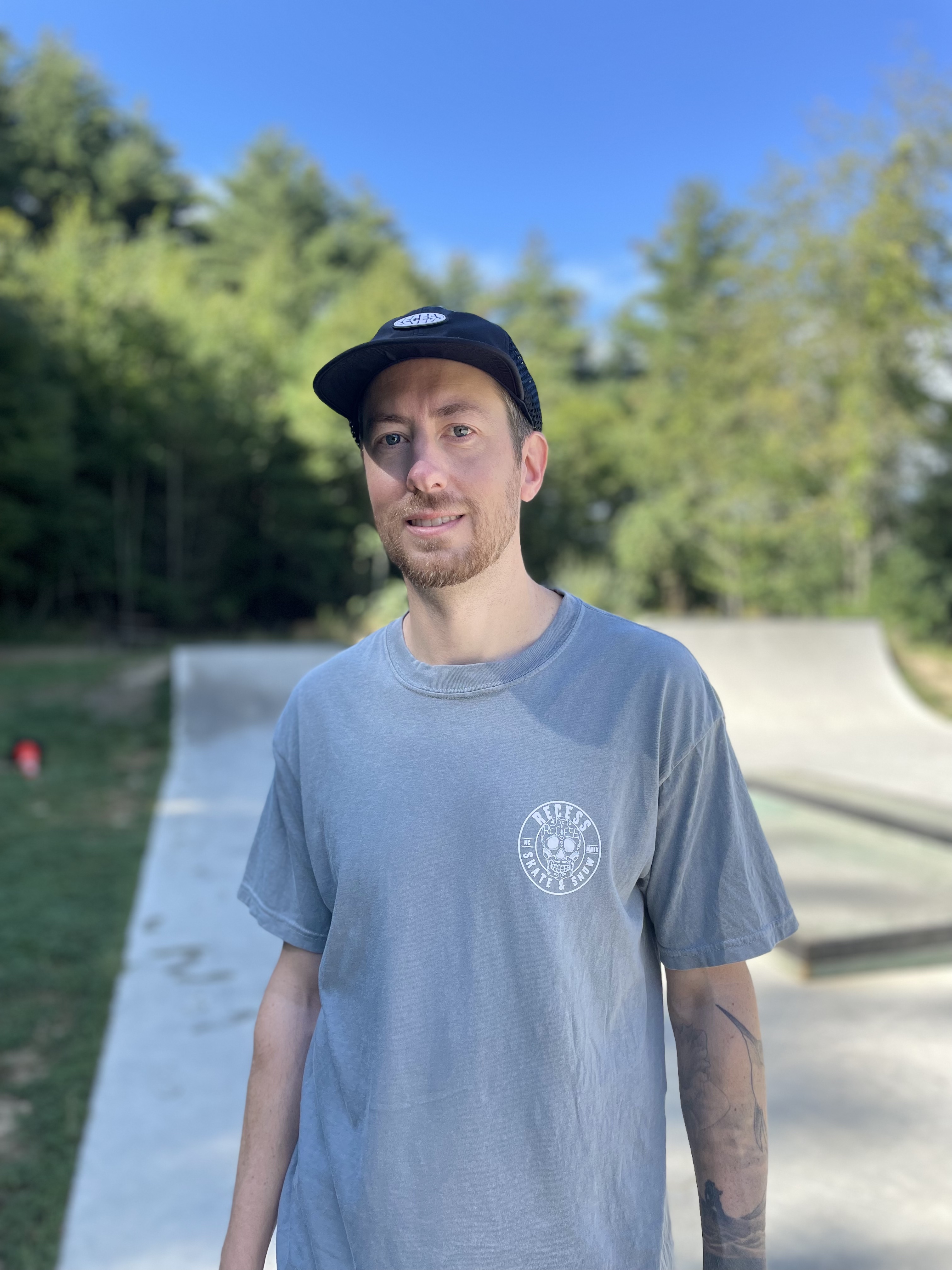 Creating a permanent home for the skating community while creating a venue for local residents to enjoy outdoor recreation were among the driving factors for JP Pardy as he sought to create the Boone Greenway Skatepark. The venue opened in November of 2021 after over $150,000 was raised to build the park from grants, donations, and support from the Town of Boone and the local business community. The Boone Greenway Skatepark replaced the Boone DIY, a community-constructed park that was built and used by local residents for over six years before being shut down as a result of a property sale.
Pardy saw that local youth and area residents needed the physical and mental outlet that skateboarding provided, and they needed a safe and well-constructed venue to hone their craft. Owner of Recess Snow & Skateboard and an avid boarder himself, Pardy worked with the Town of Boone to secure a plot of land for the park that was accessible for those that used skateboarding as transportation. The Town of Boone provided land access, technical assistance, and $25,000 toward phase one of the project. Pardy worked to secure grant funding from State agencies, hosted local fundraisers, and built awareness for transportation alternatives while fundraising for the project.
Today the Boone Greenway Skatepark is home to hundreds of weekly riders and has helped build confidence and healthy exercise habits for youth throughout the High Country. Fundraising is underway for additional phases of the park, which include dedicated space for beginners and more unique features for expert level riders.
---
Baker/Jones Woman of the Year – Mary Louise Roberts
The Baker-Jones Woman of the Year award is named for long-time Chamber volunteers Gillian Baker and Susan Jones. This award honors an inspiring member who exemplifies the qualities of leadership, mentorship, and community involvement. This award is co-sponsored annually by UNC Health Appalachian and Blue Ridge Energy.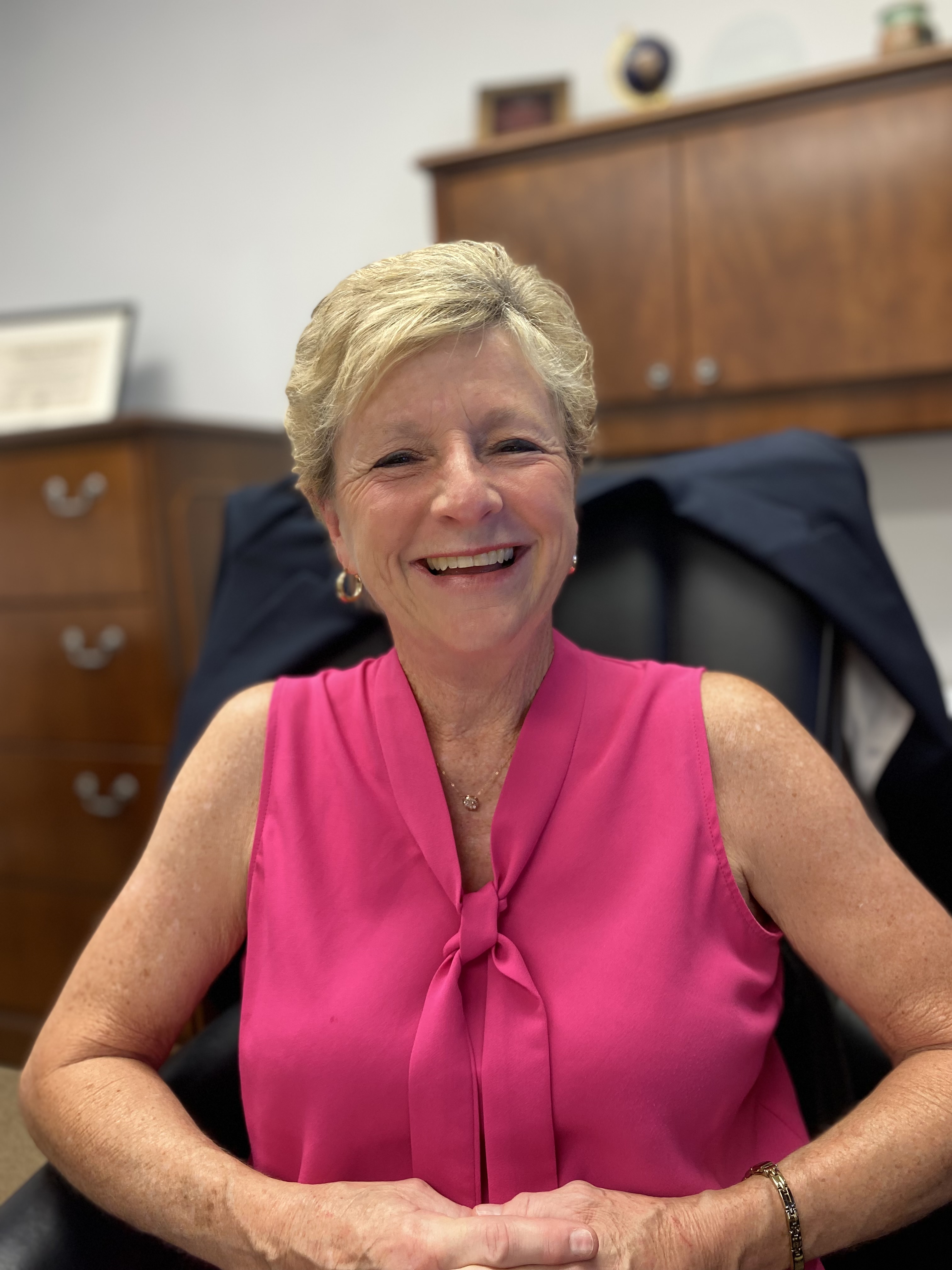 Seven years after graduating Appalachian State University with her second degree, Mary Louise Roberts "booneranged" back to the High Country where she would start a family and embark upon a community-shaping career.
Following 10 years with First Citizens Bank, under the mentoring eye of fellow App State alumnus Wayne Duncan, Roberts relocated to High Country Bank, a community-first financial enterprise she would help grow over the next 24 years of her professional career. Now known as First National Bank, Roberts serves as Vice President and Commercial Business Banker.
Early in her career, Roberts established herself as one of the most engaged professionals in the High Country. She has been involved with various church, school, and non-profit boards and committees throughout her time in Boone. She was a founding member of Watauga Women in Leadership, serving the organization for the last 10 years. Roberts has also served her Alma Mater as a member of App State's Walker College of Business' Finance Banking & Insurance Advisory Board from 2004-2019, and she served on the Mentoring Committee, allowing her to serve as a multi-year mentor for App State Students.
---
Wade Brown Award for Community Involvement – Suzanne Livesay
The Wade Brown Award for Community Involvement is the Chamber's oldest award, dating back to 1979. Named after the first recipient of the honor, this award recognizes a significant contribution through community engagement. The award is sponsored annually by Boone Golf Club.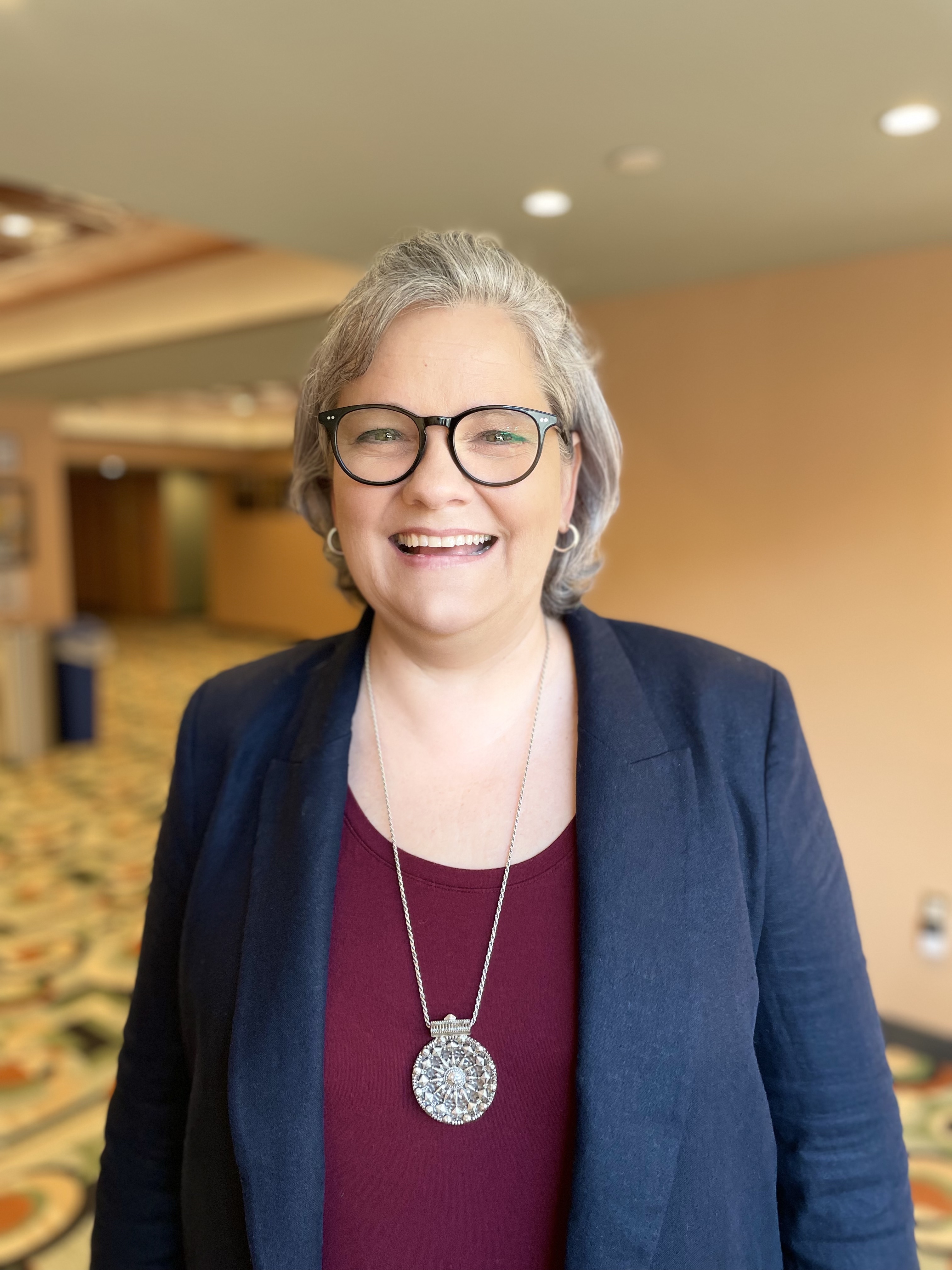 In July of 2022, Suzanne Livesay was named Executive Director of the Appalachian Theatre of the High Country, and quickly reestablished the historic venue as a must visit destination for artists and patrons.
An arts educator at her core, Livesay and her family relocated to Boone during the pandemic so she could accept a position as a K-8 music educator at Valle Crucis and Bethel Elementary Schools. Prior to her move to the High Country, her 30-year professional background in arts and education included a stint as Vice President of Education and Community Engagement at the Straz Center in Tampa, Florida, the sixth largest performing arts center in the United States.
After accepting her role at the Appalachian Theatre, Livesay and her staff have worked to increase the frequency and variety of shows and events. Her programming creativity has brought new audiences to the venue through films and festivals, and she has defined an efficient pathway for the building to be used more regularly by local groups and organizations.
With a working knowledge of staging events, Livesay has lent her expertise to the Downtown Boone Development Association and the Watauga Economic Development Commission. She also remains professionally connected to education, serving as an Artist Juror for the NC Presenters Consortium, a guest lecturer at Appalachian State, and a strong advocate for arts education throughout the High Country.
---
Dan Meyer Partnership Award – Broadband Expansion with Blue Ridge Energy, SkyLine/SkyBest, and Watauga County
The Dan Meyer Community Partnership Award recognizes a community leader for their efforts to bring multiple parties together for a common cause. Meyer served as President/CEO of the Chamber for 12 years before retiring in August of 2016. The award is sponsored annually by LifeStore Bank.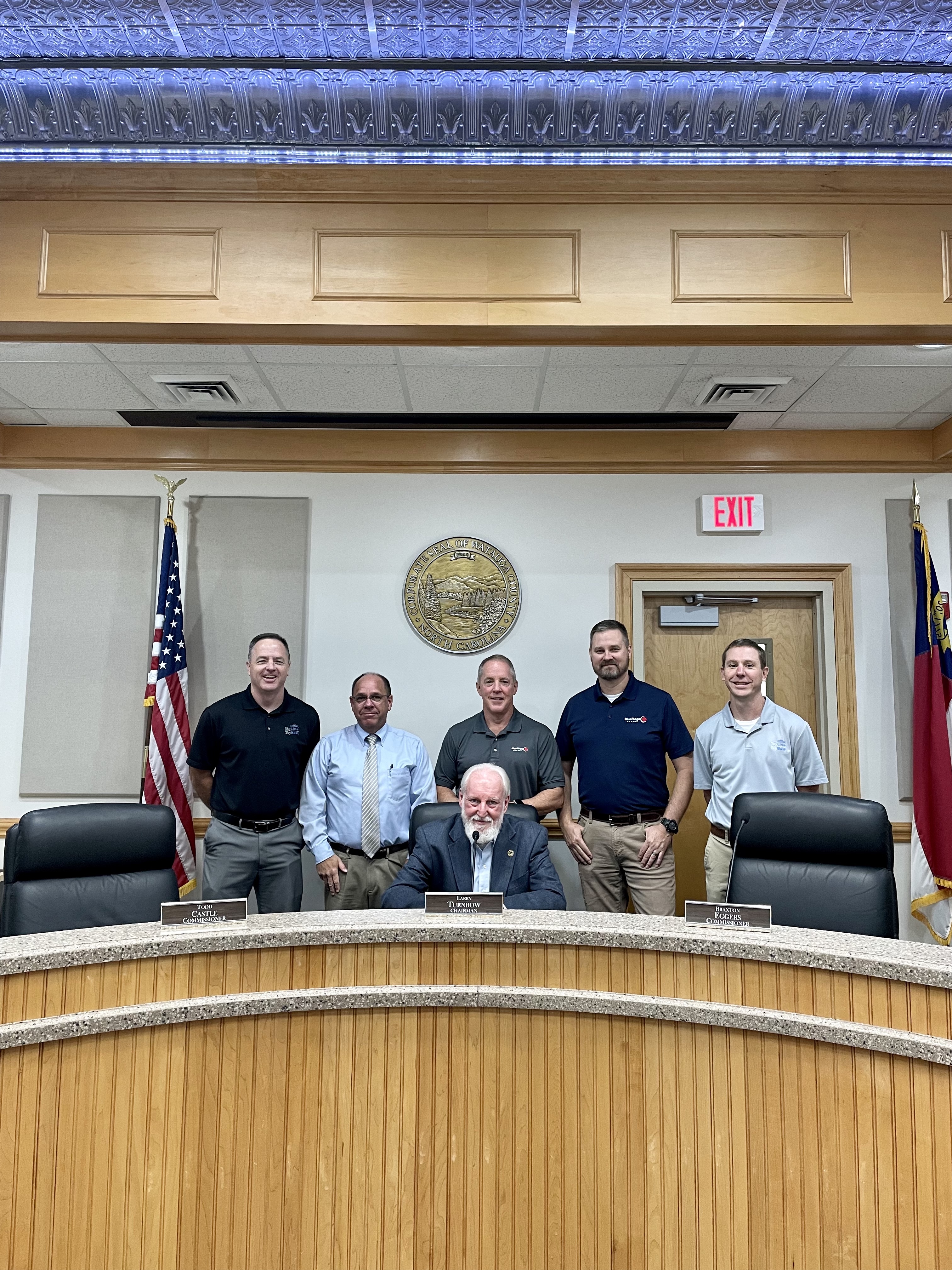 Two well positioned partners and a proactive use of funds from the American Rescue Plan Act of 2021 have helped to provide broadband access to hard-to-reach areas of Eastern Watauga County.
Once the release of Federal recovery dollars was approved by the State of North Carolina, the Watauga County Board of Commissioners entered into an agreement with Blue Ridge Energy and SkyLine/SkyBest to construct over 150 miles of overhead and underground fiber, along with broadband access, to unserved and underserved locations throughout Watauga County.
The project provided over $7.7M in ARP funding to be allocated to the two partner co-ops. Blue Ridge Energy and SkyLine/SkyBest were able to efficiently use existing poles and lines, as well as a deep working knowledge of the difficult terrain in the project area, and they combined their resources and expertise to bring financial efficiency and quick deployment of access to broadband. Despite supply chain delays for some equipment items, the companies reported steady progress in splicing and remote site acquisition, which helped expedite deployment.
The initial four phases of the project provided over 70 miles of construction areas in Elk Creek/Powderhorn, Stony Fork/Wildcat, Blackberry/Sampson and Howard's Creek/Ray Brown. Over 150 customers are now connected to broadband services through SkyBest Communications.
---
everGREEN Award For Sustainability – Appalcart
The everGREEN Award for Sustainability is presented to a business, organization, project, or person who has furthered the inclusion and integration of sustainable development principles. This annual award is sponsored by Mast General Store.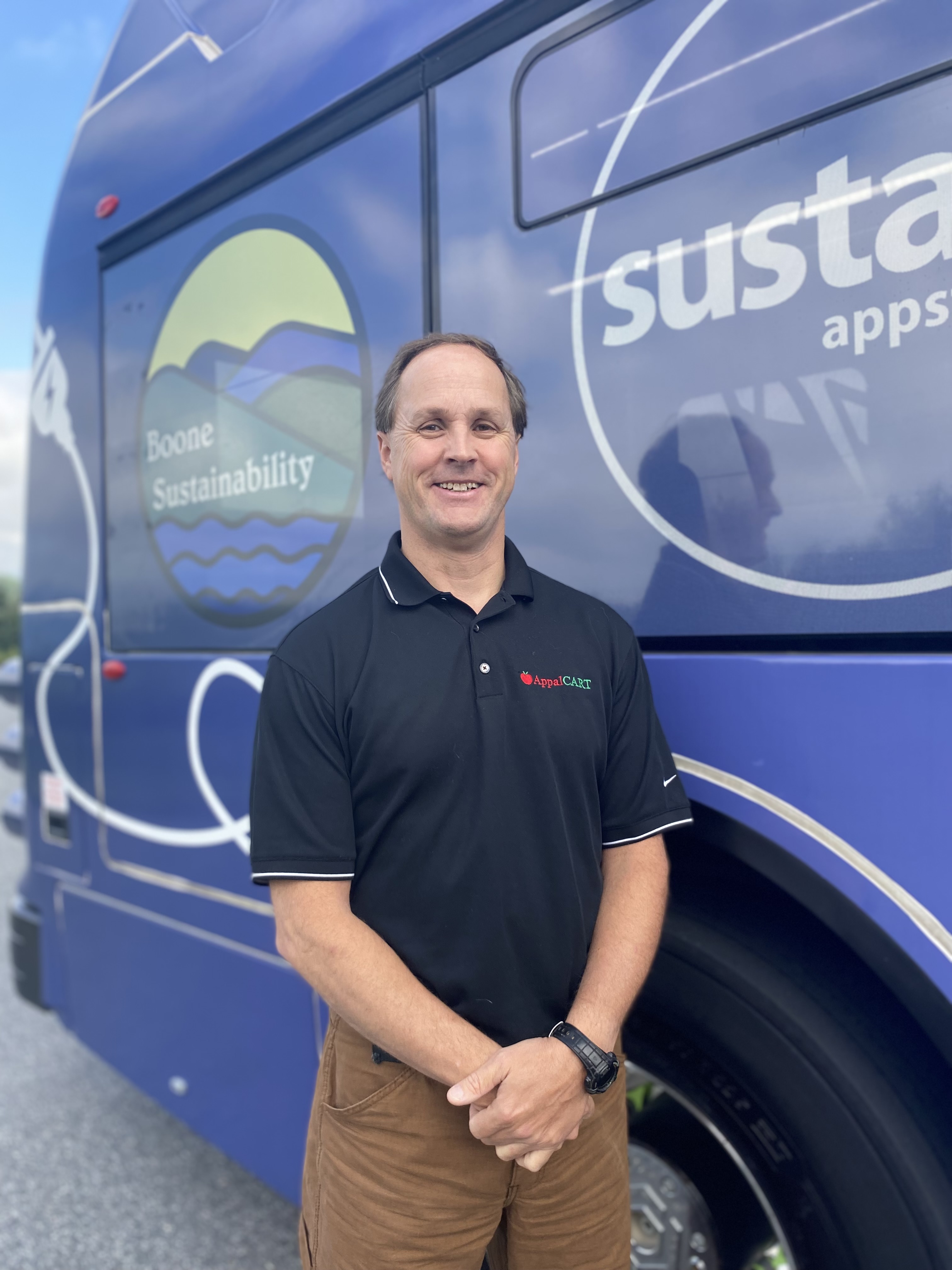 AppalCART, the public-transit authority serving Watauga County, introduced its first Electric Bus into its fleet in October 2022. Funded entirely by dollars from the Volkswagen Settlement Grant, provided by the North Carolina Department of Environmental Quality, EB40 was put into service in October of last year.
The 35-foot ZX5 Proterra electric bus can cover over 250 miles on a single charge and has become a visible sign of AppalCART's commitment to electrifying its fleet.
In addition to working with New River Light and Power and Blue Ridge Electric to create support infrastructure to meet its current and future charging needs, AppalCART has quickly worked to secure grant and local match dollars for four new electric busses along with an additional charging station and dispensers, which are expected to be delivered in early 2025.
---
Elizabeth Young Award for Community Leadership – Lisa Cooper
The Elizabeth Young Award for Community Leadership is presented to a person or organization whose leadership has been pivotal to maintaining the health and vibrancy of our community. The award recognizes leadership that rises above the work of any one business or agency in order to unite and mobilize business, government, non-profit, and civic partners toward an improved quality of life for our entire community. This award is sponsored annually by Berkshire Hathaway Home Services Vincent Properties.
When she first moved to the High Country, Lisa Cooper's childhood bedroom was located in what is now a storage area at the original Mast General Store in Valle Crucis. After watching her family establish a business with deep community roots, Cooper now guides the company as President, and remains committed to prioritizing impactful relationships.
During COVID-19, Cooper and her team worked to stabilize the multi-state retail business which did not qualify for pandemic-related assistance. Today, Mast General Store operates eleven retail locations throughout the Southeast United States and has significantly grown the reach of its online store. In recognition of her leadership abilities, Cooper has been named to the Business North Carolina Power List on three occasions.
Cooper and her team have continued the Mast General Store legacy of giving back to each of the communities where they have a store. They assist non-profit partners with round-ups at the register and year-end gifts. They also encourage employee engagement in each market with paid volunteer hours and matching gift programs to further enhance the support of local service and fundraising efforts.
Leading by example has been a Cooper family trait for decades, and Lisa Cooper continues that commitment by serving on four community-minded non-profit boards, including Blue Ridge Conservancy, Valle Crucis Conference Center, UNC Health Appalachian, and the Watauga County Tourism Development Authority.
---