2019 Large Business of the Year Meets the Needs of the High Country's Pet Population
Date posted
January 17, 2020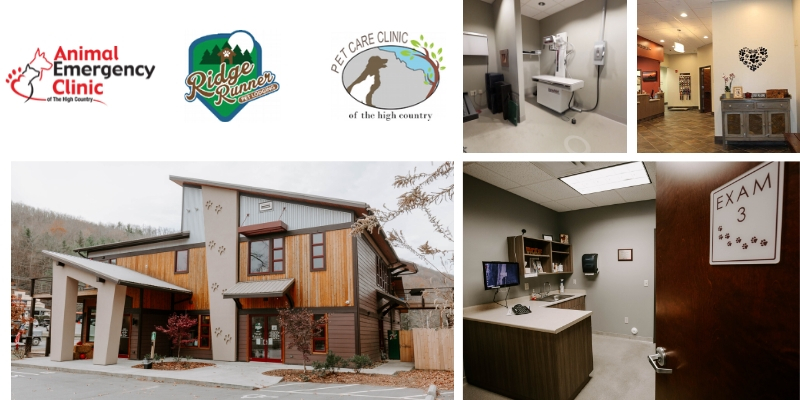 When opening a night and weekend pet care service in Boone 15-years ago, Dr. David Linzey sought to meet a market demand. That service quickly expanded to Animal Emergency Clinic of the High Country, a 24-hour emergency care practice. Over time Pet Care Clinic of the High Country and Ridge Runner Pet Lodging were added to complete a trio of businesses designed to meet the growing needs of High Country pet owners.
"I'm not sure that I knew what the long-term plan was when we opened the business," Linzey said. "I clearly didn't know we would be where we are 15-years later. The growth just happened as opportunities arose, with most of the credit going to the pet owners of the high country - they love their pets! The growth was managed, our awesome staff adapted to the needs of our customers, and we learned along the way."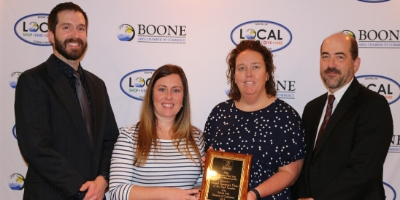 Linzey seeks staff that is eager to treat patients as if they were their own pets. Providing a vast array of services across three distinct business models has put a premium on attracting quality employees to meet the demands of an expanding case load.
"Our location is definitely a draw for doctors and technical staff, but the applicant pool is small, so advertising outside of the area is the only option for recruitment," Linzey explained. "Emergency clinics nationwide are having a really hard time keeping staff. Overall, we are in much better shape than most and I credit our staff, the work environment, and our non-corporate involvement with creating a positive and professional culture."
All three services continue to show annual growth and pull from a three-state customer base. A goal to expand staff will only help to increase the capacity and quality of care across all facilities.
"We see every type of pet-owner from long-time locals to students to recent residents to seasonal residents and everything in-between," Linzey said. "There is the entire gamut of socioeconomic situations which is constantly a challenge to match the best possible care with the owner's available resources. Our location is crucial - we see patients from the entire high country as well as surrounding counties and states. Boone is ideally located for a regional facility of this type."
Linzey points to an investment in facility planning and upkeep as a driving force behind his recent business growth.
"I think the expense incurred with constructing modern and appealing facilities has made a big difference, not only in attracting clients but in attracting and retaining quality staff."