Recap of the 2022 Watauga County Meet the Candidates Forum
Date posted
October 11, 2022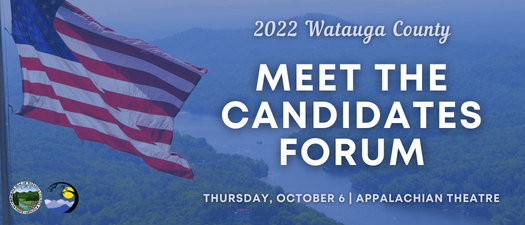 The Boone Area and Blowing Rock Chambers of Commerce hosted the 2022 Watauga County Meet the Candidates Forum on Thursday, October 6th at the Appalachian Theatre in Downtown Boone.
The forum event allowed state and local candidates to inform the local business community about their platform, goals, and objectives.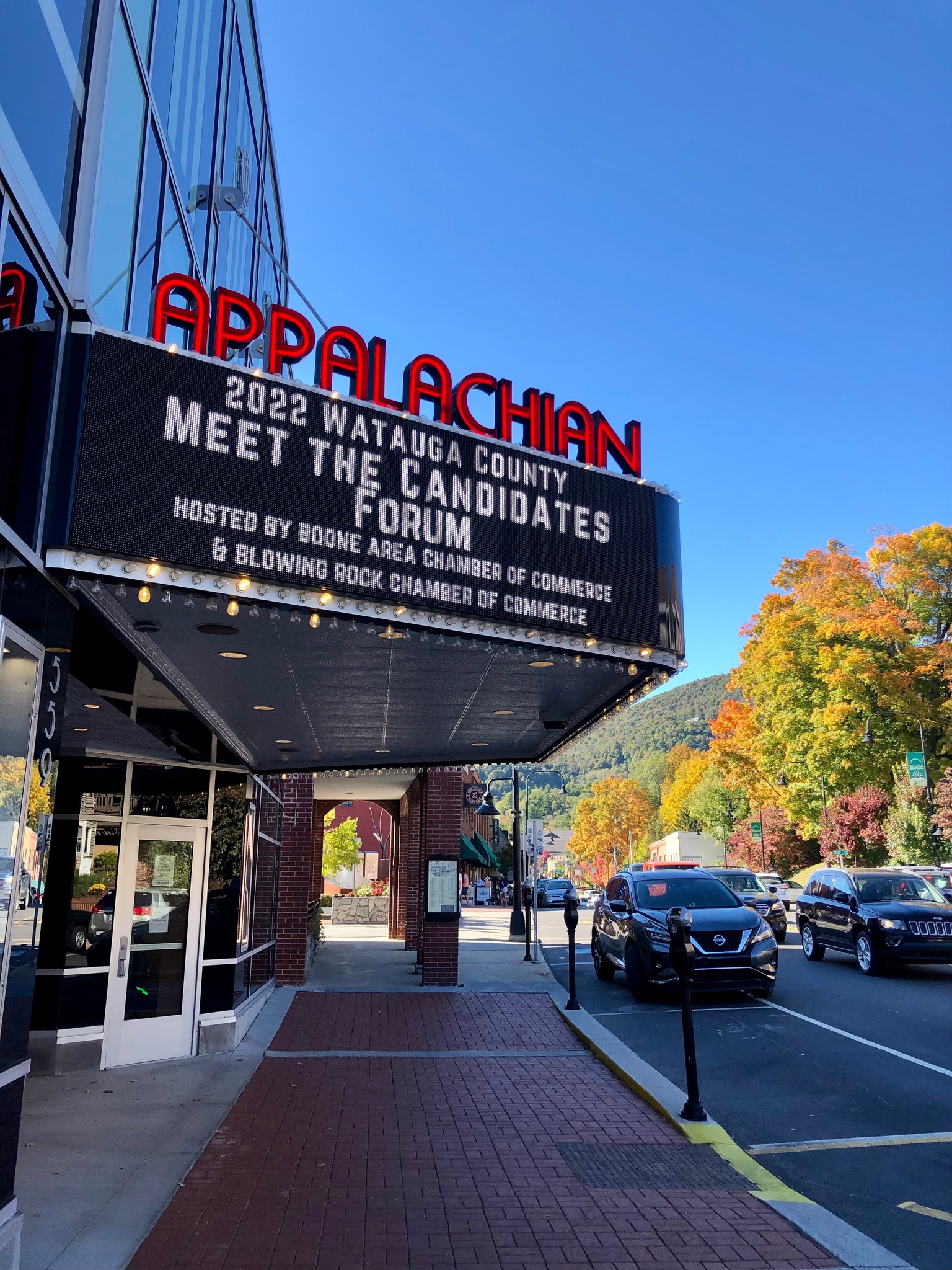 Moderators David Jackson, President/CEO of the Boone Chamber of Commerce, and Omer Tomlinson, Co-Chair of the BACC's Government Relations Committee, posed questions to candidates from audience submission, along with suggestions from the Boone Area Chamber of Commerce Government Relations Committee and the Blowing Rock Chamber of Commerce Community and Government Committee.
The event was broadcast live on SkyBest TV, WATA (1450 AM / 96.5 FM), and through the Boone Area Chamber of Commerce website and YouTube channel.
View the Watauga County 2022 Meet the Candidates Forum in its entirety here, or watch the segmented archives below.
A special thank you to each of the candidates for their participation in the event, along with our venue host Appalachian Theatre, and our media partners at SkyBest TV and High Country Radio.
---
US House of Representatives - 5th District
Kyle Parrish (D)

Virginia Foxx (R) (I) (politely declined invite)
---
Watauga County Sheriff
Len Hagaman (D) (I)

David Searcy (R)
---
Watauga County Board of Education
Marshall Ashcraft (I)

Gary Childers (I)

Chad Cole

Jay Fenwick (I)

Jennifer Hanifan

Dustin Kerley
---
NC House of Representatives - District 93
House District 93 (Watauga, Ashe, Alleghany)
Ben Massey (D) (unable to attend due to a medical emergency; introductory remarks made on his behalf by wife Darlene)

Ray Pickett (R) (I)
---
Watauga County Commissioners
District 1
Angela King (D)
Todd Castle (R)
District 3
Billy Kennedy (D) (I)

Braxton Eggers (R)
District 4
Larry Turnbow (D) (I)

Melissa Tausche (R)