Member News: Blue Ridge Mountain Club & Bald Guy Brew Partner On Blowing Rock Coffee Shop
Date posted
March 11, 2019
Posted By:
Blue Ridge Mountain Club (BRMC)—a premier master-planned community just off the Blue Ridge Parkway in Blowing Rock, North Carolina—is re-locating its downtown Sales Office and integrating with the company's Administrative Offices, located in the historic Martin House on Main Street in Blowing Rock.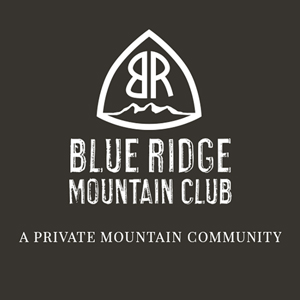 "From a business perspective, it makes sense to have everything under one roof," says BRMC General Manager, Jim Pitts. "It's a bold move for us and we are excited to have a single place where our staff, members, and prospective buyers can interact. Moving the Sales Office back to the Administrative Office building will centralize operations and create more seamless experience that allows us to better serve our members and prospective buyers."
Mountain Living and Mountain Coffee Come Together
At the site of the old Sales Office, BRMC is pleased to announce that Bald Guy Brew Coffee Roasting Company will be moving into the vacant BRMC Sales Office, bringing a dynamic new coffee house experience to the Blowing Rock village.
"It will be a celebration of the mountains: mountain culture, mountain coffee, mountain living," says Pitts. "Coffee beans are grown above 3,000 feet. The higher elevation stresses and enriches the berries: they stay on the plant longer. And they derive their personality and flavor from this carefully cultivated tension. Similarly, the mountain living experience at BRMC is a product of the High Country: the views, the breezes, the clear, star-lit nights, and sun-drenched mornings. It's a place where mind, body, and spirit can soar. Together, both brands will offer a heightened experience that reflects and embraces everything that is so inspiring about these Blue Ridge Mountains."
BRMC Coming Off a Record Year in 2018
The past year at BRMC was filled with many successes. The new amenities were introduced in June at the community's annual Summer Soulstice Event. The new premier amenities include: Jasper House (clubhouse), Lookout Grill, and Ascent Wellness & Fitness Center. In addition, BRMC completely sold out two Watson Gap Village condominium products: The Mitchell and The Craig. Both give homeowners a true lock-and-leave mountain living experience that's within a few steps of the new amenities and the community's vast network of trails for UTV'ing, hiking, or walking.
"2018 was a banner year for us," says Sales and Marketing Manager, Nick Presnell. "With the launch of the amenities and the record number of sales we had with new homes and the condominiums, we couldn't be more pleased. And we are even more excited about our plans for 2019, especially the introduction of the new village homes in the Lookout Ridge at Watson Gap Village neighborhood. We have a lot of exceptional things going on at BRMC and are confident that 2019 will be our best growth year yet."
About Blue Ridge Mountain Club
Located just off the Blue Ridge Parkway, six miles from both Blowing Rock and Boone, NC, Blue Ridge Mountain Club is the High Country's premier master-planned community. Recognized by ideal-LIVING for "Best Outdoor Living," Blue Ridge Mountain Club presents an endless array of natural wonders to delight and energize one's soul. Families gather here to celebrate nature and seasonal events in true camaraderie. Homeowners will enjoy 6000+ acres of forested mountain, spectacular ridgelines, sweeping views, and a host of premier amenities, including Ascent Wellness & Fitness, Lookout Grill, and Jasper Club House. BRMC also offers a wide range of high-quality home options to give you the perfect balance of comfort, adventure, convenience, and recreation—now and for generations to come.