Boone Area Chamber remarks to the Boone Town Council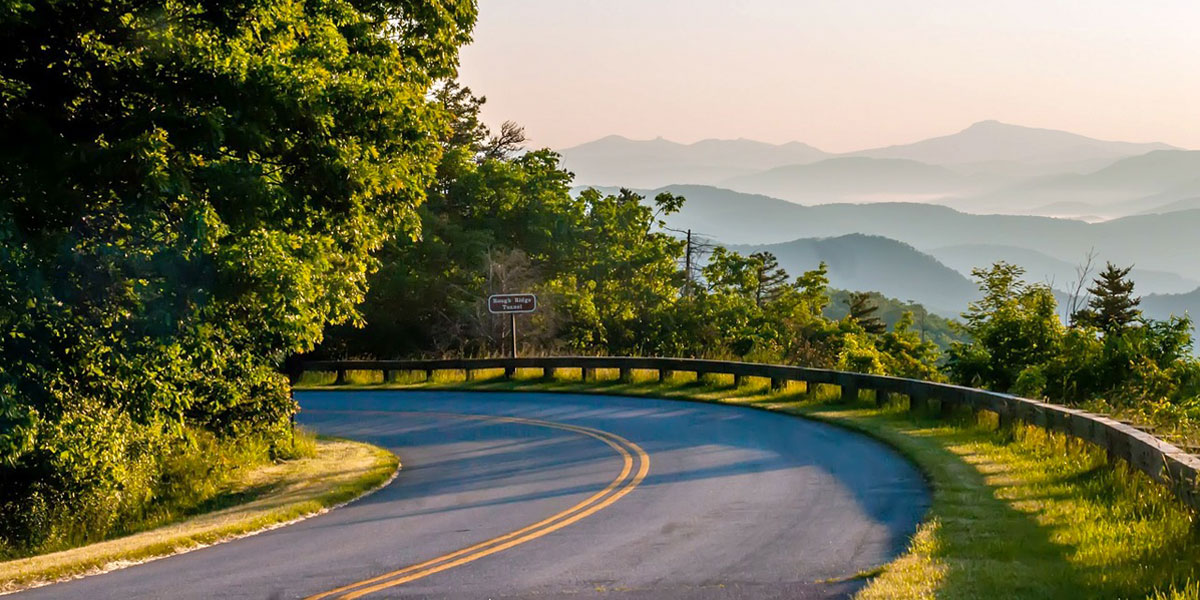 On behalf of the Executive Committee, Board of Directors, staff, and membership of the Boone Area Chamber of Commerce, I'd like to thank you all for the opportunity to speak tonight. We recognize these are hard times for all our residents and difficult decisions lie ahead not only tonight, but for weeks, months, and years to come. We appreciate your willingness to engage the public process and for your willingness to knowingly put yourselves in these chairs in good times and in bad.
COVID-19 has dominated discussions in communities across the world, and each community has its own unique set of challenges brought on by this pandemic. Among the myriad concerns you are all addressing, there are two complex issues I'm prepared to discuss tonight: The Public Health concern and the financial impact this crisis has on our community. 
It is important to lean on experts during times of concern and confusion – people who are trained to deal with the problems we face. AppHealthCare has been that agency for the residents of Watauga, Ashe, and Alleghany county during this pandemic response, and their strong and locked relationship with Appalachian Regional Healthcare System has ensured that guidance that is being issued by public health professionals can be effectively delivered by our local healthcare providers. These two agencies have been in constant communication with State health experts to gain the best information on guidance, and how best to implement strategies in our community. They are also well equipped with understanding the communication challenges in rural Appalachia and have developed strategies to communicate effectively with all our residents long before COVID-19 became part of our vocabulary. 
They have a strong communication plan, one that could be further enhanced by your endorsement. The guidance they have given to our community has been data-driven and agrees with guidelines set forward by the North Carolina Department of Health and Human Services and Governor Roy Cooper's office.  
When data trends in our area suggest further action, such as our initial 14-day quarantine, which was initiated to help present Coronavirus vacationers infiltrating our area back in March, Jennifer Greene and her team were quick to recommend action – because it was the best thing for the health of our community. The Town of Boone trusted that guidance enough to sign on to the County's state of emergency and mirror those restrictions. If you trusted that guidance then, why don't you trust it now?  
In the last two and a half months, Ms. Greene and her staff have been accessible, they have provided counsel to citizens about safety procedures and health guidelines. They are the trusted professionals and should be treated as such. At Tuesday's meeting of the Watauga County Board of Commissioners, Jennifer Greene expressed the importance of consistent messaging for our community's benefit, and the importance of why properly sourced public health guidance that includes appropriate context and facts is critical at a time like this.  
Ms. Greene's message regarding communication underscores the importance for consistent messages and appropriate leadership. Our county and its municipalities quickly got on the same page at the start of this community response. Staying together while messaging expectations for our local citizens, second home residents, visitors, and tourists is critical in maintaining messages of not only public health, but expectations regarding how we are encouraging people from all directions to interact with our community.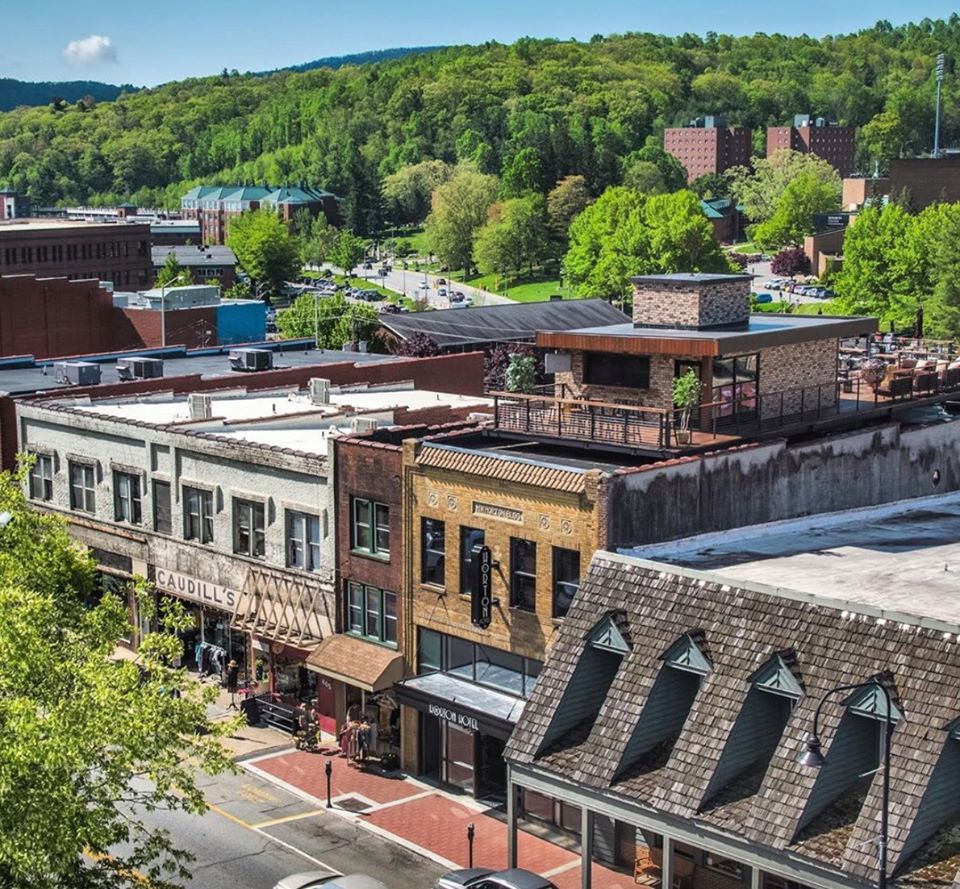 The Town of Boone has been involved in this conversation at a staff level since before the pandemic's first grip was felt. While it is true that Town Council went over a month without meeting due to the pandemic's impact on the public meeting schedule, I'd be confident in assuming there was discussion between Town Staff and Council about the town's response to public health guidance, especially with a State of Emergency being issued during that time. What has the staff's feedback been before, during, and after this crisis began?  
Unfortunately, the conversation during Town's last COVID-19 discussion was largely dominated by one opinion, and it would help all citizens be better informed about why the Town has proposed to take such a different stance on its State of Emergency than that of other communities around us.  
The guidelines outlined in your proposed State of Emergency recommendation would require a robust public relations strategy, to not only inform visitors, but residents within the Town, Watauga County, and High Country region about what the rules are when interacting with the Town of Boone. Without the Town employing a fully dedicated Public Information officer, or simultaneously unveiling a clear public relations strategy, how can the public health guidelines and details on travel restrictions in this proposal be effectively communicated? How does Town Council plan to tell people how and why our community is responding differently than other High Country municipalities in a way that helps ensure positive communication with other county and regional partners, visitors, and tourists you are asking to stay away? How will we communicate with the traveling public, who may just simply be passing through, about the expectations that we are expecting them to follow while inside the Town limits? 
The health and safety of our community remains the top priority. The tenants of the Keep Boone Healthy strategy we've been working on in collaboration with Destination by Design and the DBDA on since late March have been built around encouraging citizens to follow the guidelines communicated by AppHealthCare, while also finding safe and responsible ways to make as many local purchase decisions as possible to support our business community. Leaders must examine the entire playing field, and there is certainly an economic element to the hardships this community faces, and will face for months and most likely years to come. 
Just for frame of reference, in 2018, Tourism in Watauga County accounted for $264 million dollars in revenue, 10.4 million of which came in the direct form of sales tax. In a 2010 study published by Appalachian State's Center for Economic Research and Policy Analysis (CERPA), the University's annual economic impact was $560 million on the local economy. And that was 10 years ago – imagine the change now. We have been without these two important economic engines in our community since early March.  
In March alone, hotel and short-term rental occupancy was down 34% in Watauga County and 50% in Boone. In April the numbers will show these as nearly non-existent. Our unemployment numbers skyrocketed because of the pandemic, with 1,919 COVID related claims in March alone, mostly related to leisure and hospitality jobs.  
In a study released yesterday by CERPA, "COVID-19-related closures and operation interruptions to Watauga County's restaurant/bar and accommodation businesses during the month of April decreased gross regional product by $31.1 million. This translates into the annual equivalent of losing 359 full-time jobs (annual FTE) or a reduction in full-time equivalent employment of 4308 (one-month FTE) during the month of April, and corresponding foregone labor income of $10.8 million. The reduction in GRP represents nearly $2.1 million in total foregone sales tax revenue, about $622,000 of which is distributed to county and other local governments in the region, and foregone labor income reduces state income tax revenues by about $378,525." 
At the same time, access to loans has been tough to come by for many small businesses. PPP and EIDL loans were not kind to the area in the first deployment and have strict guidelines about repayment and maintaining employment in order to maximize loan forgiveness. There are tight deadlines approaching our business community to replay these loans. In some cases, individuals have had to personally guarantee the loan, therefore if they default, they risk losing personal assets as well as their business. Some businesses, like the Chamber of Commerce, or businesses with a significant number of 1099 employees (not uncommon for a tourism-heavy town) qualified for little if any loaned monies, and are relying on a crippled business community to provide support.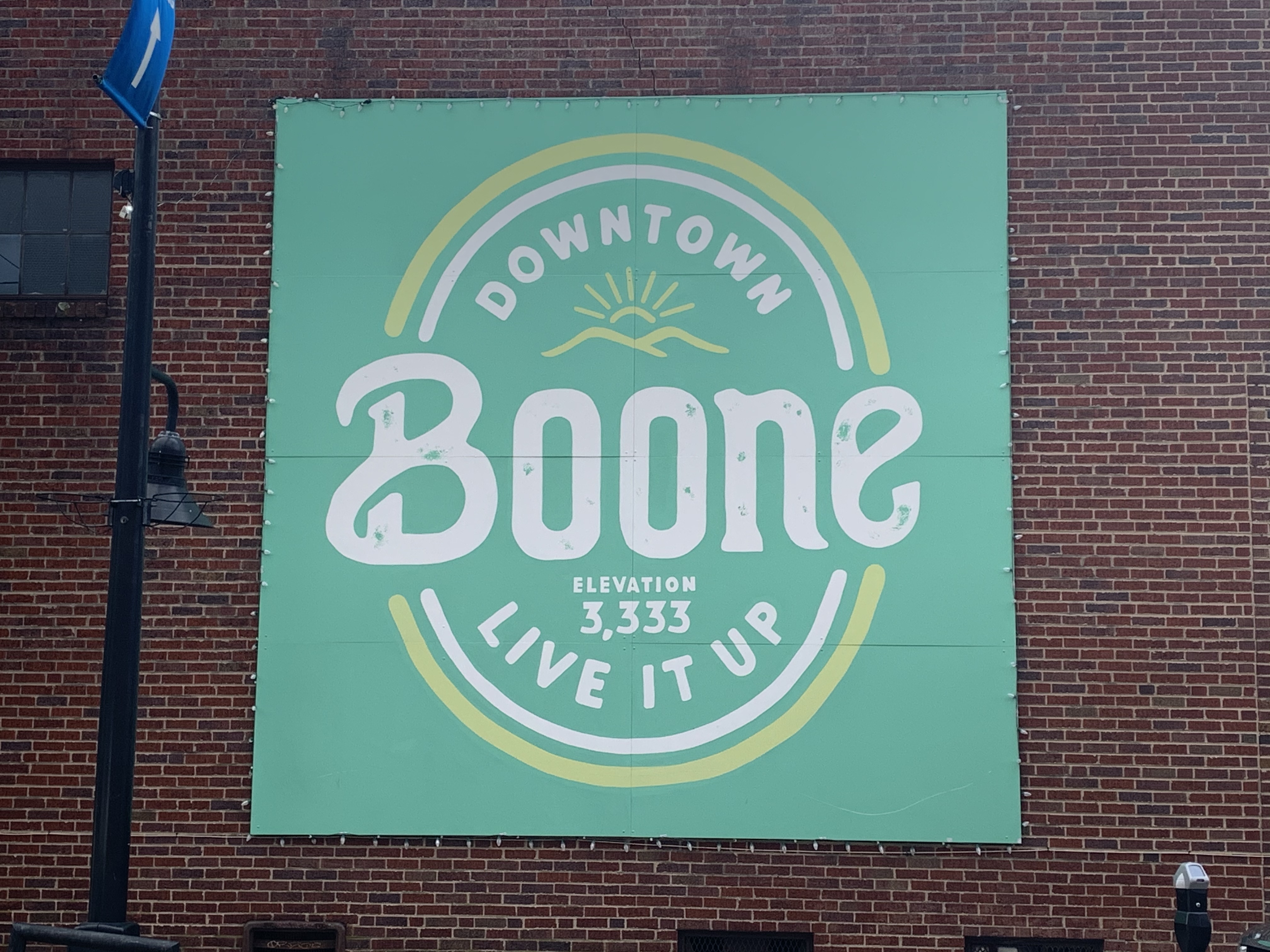 Our non-profit business community has been deeply impacted, with many involved directly in the COVID-19 response, like Hunger and Health Coalition, Hospitality House, and OASIS seeing large increases in the number of clients they are serving, but decreasing funds from the lack of spring fundraisers and less money coming in from more established streams. This Council supports non-profits, as do the Watauga County Commissioners. Those public monies account for a combined total over $353,000 between your boards in planned spending in your most recent approved budgets. With those same allocations to these critical agencies be possible if sales and property taxes continue to dip? 
The current economics of the COVID-19 have our community in a bad spot – and it's not just us - every community around the world is faced with similar challenges. The economic discussion has been mischaracterized by some as being about greed and chasing the almighty dollar.  
I had a very respectful and thoughtful conversation with Donna Lisenby last week. We disagree on the economic issues, but I promised her I would bring up her point in my remarks. Ms. Lisenby shared with me that her Air BnB will remain closed, despite the ability to open as of Friday per State guidelines. She said she has turned down countless people from out of state trying to book her establishment during times when that such activity was not allowed. She lost significant revenue and made personal sacrifices to keep her family, and our community as safe as possible, because the visitors that may come to her property could bring disease with her and infect us all. Ms. Lisenby is absolutely right – that scenario is a very real possibility, and she should be commended for making such a tough and thoughtful decision.  
Our point remains that not everyone in the county can personally afford to make a similar sacrifice. A good friend of mine said early on in this that he and his family were going to support local businesses however they could, because those places are tied directly to the dinner tables of the families that run them. We all want our community to be as safe as possible all the time, and especially during these times.  
The State of North Carolina has provided guidance from their medical experts as to how we can safely reengage business activities on a reduced scale. Our local health department has followed and supports that guidance. As we saw evidence yesterday, the State will change its guidance based on health trends and will hold back on promised benchmarks if they feel they are unsafe to engage, no matter how unpopular those decisions may be. Our local health department will do the same, and should they see a spike in trends or cases, they will act – as they did back in March when the first Coronavirus visitors began to show up at our doorstep. We were not prepared for that traffic then. Our health guidance, testing, and trends suggest we are now – so say the health experts.  
With all of the other municipalities opening the doors around us, we must recognize that we are the economic and geographic hub of this area. Depending on your destination, you can't get there without coming through here. How will we be able to account for where everyone is coming from without tying up law enforcement resources for people that need gas, want a to-go meal, want to shop in one of our local businesses, or maybe want to stay here?  
Not all actors are sinister – some want to act responsibly and have interacted with people in the way we would like them to from a health standpoint. Our community is not going to see normal volume anytime soon. Yesterday, in the High Country Host annual meeting webinar, their keynote speaker Berkley Young said, "stop looking at recovery like it is a return to the old normal…It's not. This is about stabilizing businesses with some business and some visits and it's about starting the long run. It is not as simple as it sounds for many of our citizens to just "wait it out" for an indefinite period of time.  
In 2018, the annual median household income in our county was $48,489. We have a well established affordable housing shortfall in this county. Many of our workers, especially those just laid off, are seasonal employees and make their living from place to place and check to check. As we know our volume of tourists and students will take years to recover, so we can also assume not all of these people will find work as quickly as they lost their jobs a few months ago. 
In her comments at the Watauga County Commissioners Tuesday night, Jennifer Greene pointed out that high unemployment, increased food insecurity, making the choice between needed medicines or electricity, and other sacrifices that are more normal in this county than any of you may want to believe, will continue to grow as its own public health crisis if left unchecked. We have witnessed the beautiful outpouring of so many thoughtful local citizens and businesses during this time that have safely volunteered, hosted online fundraisers, and simply have done whatever is possible to help their fellow neighbors. Even that support is not sustainable unless we begin to carefully and safely allow our economy to start the slow climb out of this deep hole. 
I've referenced the need for communication several times, and I'll close with our proposal to help us begin to revive our economy in a way that promotes health and safety and also puts realistic measures in place that will protect to the best of our ability our local citizens and visitors. 
The Show Your Love campaign will be a multi-county collaborative communication campaign, led by AppHealthCare, to highlight the importance of collective, community action in order to slow the spread of COVID-19. This campaign will be able to build upon itself in the rapidly evolving environment of COVID-19. The success of this campaign will depend on partnerships within the community, so we encourage each agency and organization to help promote through their various channels for messaging. We hope this campaign continues to unite our communities with a single theme centered on showing your love in a way that is actionable, easy to build upon, and promotes the health of our community. 
The communication goals focus on increasing awareness of actions we can all take to slow the spread of COVID-19 while grounding those in acts of kindness for others while also encouraging individuals to take action to slow the spread of COVID-19 in our communities. 
Those messages include: 
Show Your Love, Practice the 3Ws – Wear a face covering, Wash your hands, Wait 6 feet from others

Show Your Love, Support Local Businesses

Show Your Love, Donate or Volunteer in the Community

Show Your Love, Stay Home if You're Sick
Distribution channels include digital ads (website and billboard), social media, and press releases. 
Logos will be developed to feature a heart and can be co-branded with other agencies' logos and communication materials. Face coverings will be purchased in bulk order to distribute to the community. Will plan to hold mask distribution events and promote them in partnership with agencies/organizations in Alleghany, Ashe, and Watauga Counties. AppHealthCare is a step ahead on the creation of this program and has already sought support from the Chamber, Watauga County Schools, and Appalachian Regional Healthcare System just to name a few partners.  
Endorsing this type of plan, putting the weight of the Town of Boone, and helping build coalitions with other municipalities in our county will move the discussion from head-scratching to ground-breaking when looking at what a community can do together to move forward in a healthy and responsible manner.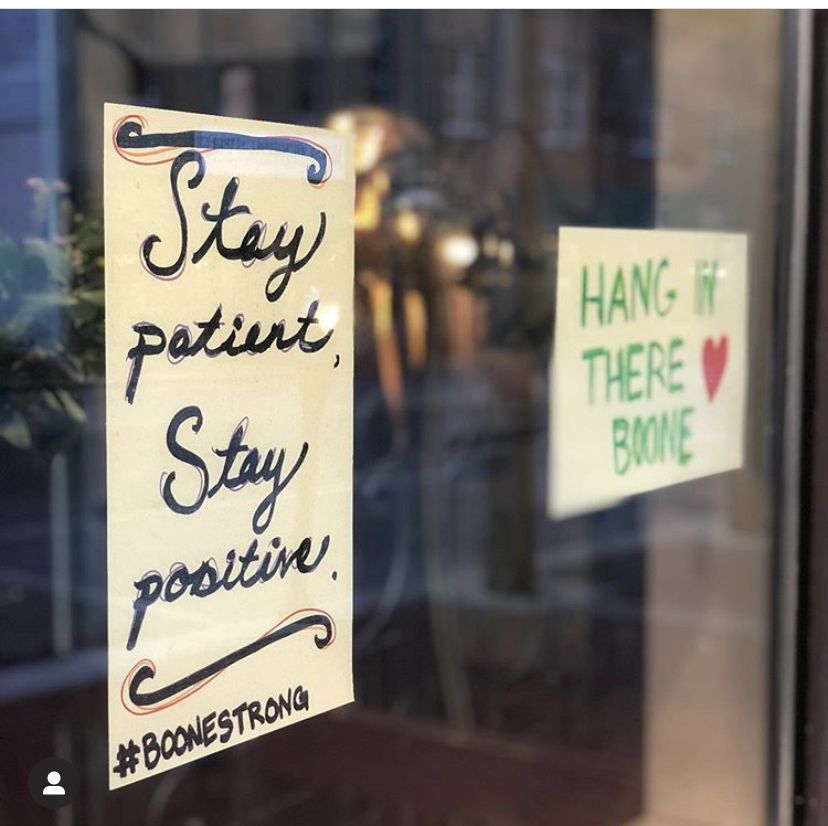 In closing, I thank you for the time to state our thoughts and position. I hope you see the proposal in this letter as proof of several organizations willing to take the lead on communicating a united message, and not just wringing hands because there was disagreement in what we all know was a well-intentioned strategy. 
The global health guidance has been built around flattening the curve since the start of this pandemic. AppHealthCare and our health care providers are committed to tracking the metrics and communicating necessary changes to make sure we are leading in those directives.  
We continue to stress consistency in messaging, so our locals and visitors alike hear a clear message about the importance of healthy decision making when it comes to all their interactions and encounters.  
We urge you not to forget the financial impact this disease has left on our community. It is possible, and responsible, to care about the health of the community and people's livelihoods at the same time. Not all Watauga County citizens have been blessed with the same resources, and we stress decisions be made with all of our citizens in mind.  
Finally, this is a time for over communication about our community's health priorities, and how we can positively work to encourage citizens and visitors to practice these important steps. This is a time for coalition building, for mending broken relationships between municipalities, and for realizing the benefits of a unified approach to all that ails us. 
The Boone Area Chamber of Commerce will continue to encourage businesses to think and act with the safety of their staff and customers in mind as they implement new procedures, and to support employees who may not feel it is safe for them to return to work at this time. We have not had to do too much arm twisting in this regard.  
I feel a study of our High Country landscape will show people want to do the right thing, employers and their staffs want to do the right thing. We ask you to consider these points and adopt a unified and sensible approach to #KeepBooneHealthy. 
Sincerely, 
David Jackson 
President/CEO 
Boone Area Chamber of Commerce