2020 4 Under 4 Awards: Education Professionals
A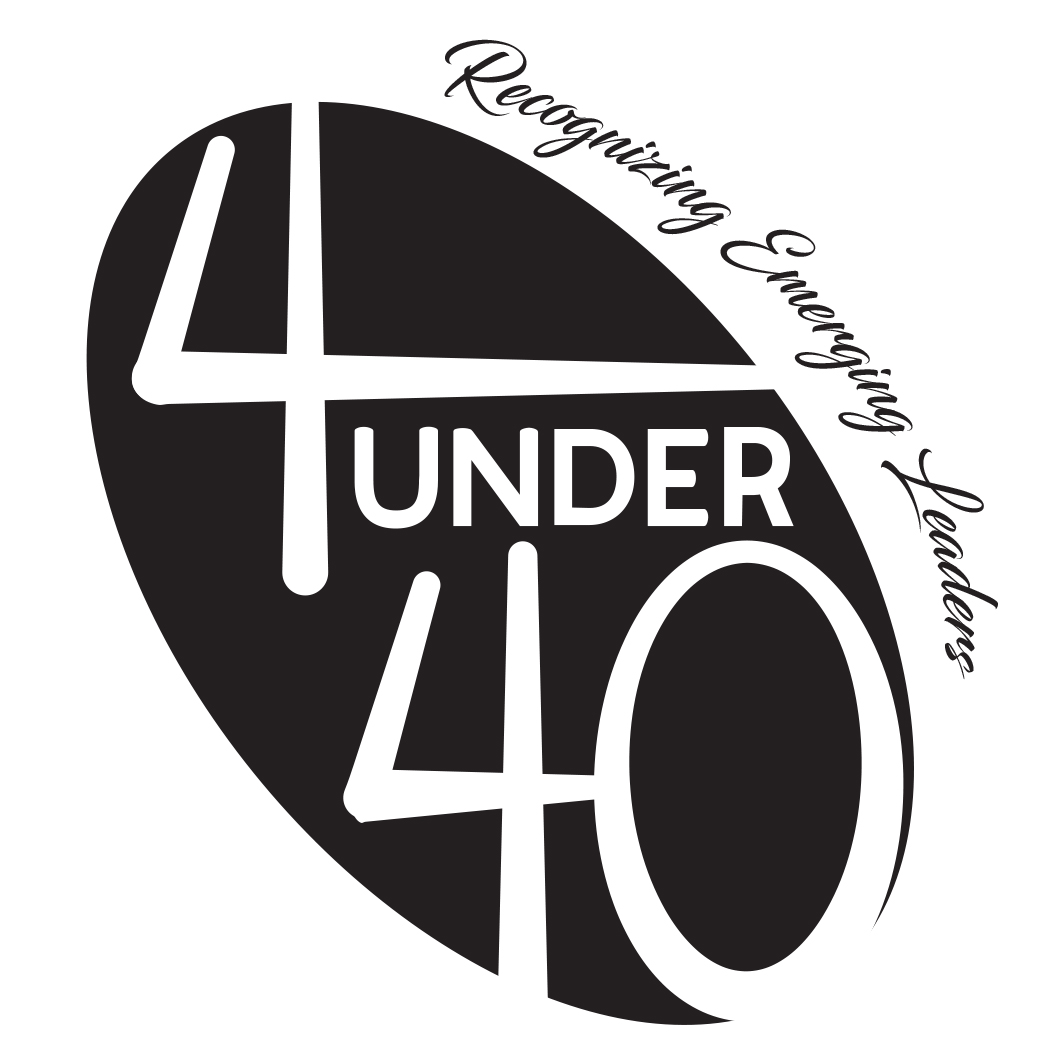 s we prepare for tomorrow's broadcast of the Boone Area Chamber of Commerce 4 Under 40 Awards, presented by Appalachian Commercial Real Estate, we will feature each group of finalists as we lead up to the event. Today, we focus on the four finalists in the Education Professionals category.
The 4th Annual 4 Under 40 Awards will be held Thursday, July 23rd, from Noon-1pm LIVE from Harvest House in Boone. Due to COVID-19 event restrictions, no public tickets will be made available for this year's event. Instead, you can watch the live event or catch the rebroadcast Saturday, July 25th, at 7pm and Monday, July 27th, at 7pm on AppTV.
Mast General Store and Boone Drugs, Inc serve as supporting sponsors of the event, and BB&T, now Truist, serves as sponsor of the Respect Your Elder Award, an honor given annually to a local mentor and advocate for young professionals in the High Country.
Education Professionals
(bios submitted by nominees)
Laura Barry, Watauga High School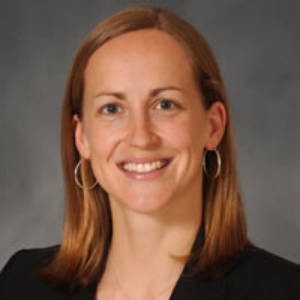 Laura Barry serves as Head Basketball coach for both the boys and girls teams at Watauga High School and is Director of Peak Basketball, LLC
From Cary, North Carolina, Barry played basketball one year at UNC-Wilmington (2004-2005) before transferring to UNC-Chapel Hill for her final three seasons (2007-2009). At UNC she was a part of two ACC Championship teams and a Final Four in 2007. Barry graduated from UNC with a dual bachelor's degree in Exercise & Sport Science and Communications Studies.
She served as an assistant coach at Division III Allegheny College (PA), a graduate assistant at St. John's University (NY), and as an assistant coach at East Tennessee State. At St. John's she also pursued her MBA in Executive Management, and during her time with the program, they beat undefeated UCONN in the regular season and reached the program's first NCAA Sweet Sixteen.
In 2016, Barry became the head girl's basketball coach at Watauga High and taught marketing classes at the school. In 2019, she accepted the role of boy's basketball coach in addition to the girl's team. Barry started her own business in 2018, Peak Basketball, to serve players of all ages in the high country through basketball training, helping them grow on and off the court.
Lauren Foster, Lees-McRae College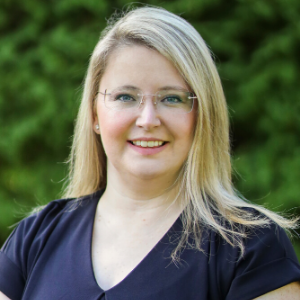 Lauren Foster is a native of Boone and a product of Watauga County Schools. She graduated from UNC-Greensboro in 2011 with a degree in Interior Architecture before returning to the High Country. Following a long line of educators in her family, Lauren pursued her own path in education when she began her career at Lees-McRae College. Starting as the Communications Coordinator in 2012, her responsibilities grew and allowed her to step into the role of Director of Marketing and Design in 2016.
During her eight-year tenure, she created an enhanced brand identity and dynamic visual standards that led to growth in recruitment and retention. She was instrumental in the development of a new website, a reenvisioned athletics visual identity, and the reorganization of institutional social media accounts. Lauren served as art director for the team that won a Silver Telly Award for the television commercial titled "Lees-McRae: Your Future Elevated." Her designs have been featured in the college's comprehensive fundraising campaign, the presidential inauguration, and the 120-year anniversary celebrations. Additionally, using her background in interior architecture, Lauren assisted with the design of several new buildings and renovated spaces on campus.
In 2019, Lauren's service to Lees-McRae College and the community was recognized with the Edgar Tufts Humanitarian Service Award and induction into the national leadership honor society, Omicron Delta Kappa.
Lauren has served on the Banner Elk Tourism Development Authority since early 2019 and has been a member of Studio K Dance Workshop in Boone for more than 20 years, taking on roles as both a performer and costume designer.
Rob Gelber, AppTV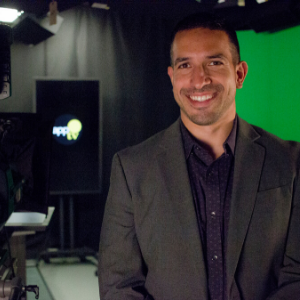 Rob Gelber serves as General Manager at AppTV, Appalachian State University's campus television station. Before joining Appalachian State University in 2014, Gelber spent a year as a video producer at High Point University's Office of Communications. For more than two years, he served as chief engineer at International Sports Properties (now part of IMG Learfield). Gelber also has extensive experience handling technical support at companies such as Apple Inc. and Time Warner Cable.
As General Mgr. at AppTV, Gelber helped secure regular funding for capital and student staff through partnerships with the Town of Boone and App State Student Affairs. The channel now airs 20+ hours of App State / Boone related content daily, including original programs entirely produced by students at App State. Over the past year, AppTV began producing live weekly newscasts in partnership with The Appalachian News Group.

Last year, AppTV was the first student media outlet to receive a Wilbur Award from the Religious Communicators Council for Ozzie Ostwalt's interview with Rev. Jesse Jackson, previous winners include CBS News and the Oprah Winfrey Network.

AppTV was recently named Best College TV Station at this year's Intercollegiate Broadcasting Conference.

Gelber is the recipient of the 2019/ 2020 College of Fine and Applied Arts Outstanding Staff Award.
Off-campus Gelber and his wife, Cara Hagan were awarded Best Southern States Documentary by the Southern States Indie Fan Film Festival for 'Sound and Sole', which tells the story of Arthur Grimes, the only active professional African-American buck dancer in Boone, North Carolina. Sound and Sole has been screened across the United States and Canada, including at the Dance on Camera Festival, hosted at Lincoln Center, and was accepted to this year's River Run International Film Festival.

Rob and Cara recently welcomed their first child to the community.
Olivia Tarnowski, Watauga High School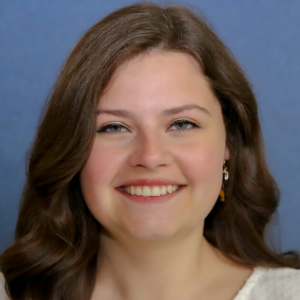 Olivia Tarnowski is a Business and Marketing teacher at Watauga High School. She is a product of Watauga County Schools, having attended Parkway Elementary School and Watauga High School. She attended Appalachian State University and was a member of the Appalachian Community of Education Scholars program, where she continues to be actively involved.
Upon graduating, she began her teaching career at Watauga High School as a Business and Marketing teacher, which includes teaching classes such as Marketing, Sports and Entertainment Marketing, and Hospitality and Tourism. Olivia has formed partnerships with many local businesses and has guest speakers visit her classroom to provide students with "real world" information about what various marketing careers entail.
Additionally, Olivia serves as the DECA advisor for Watauga High School's DECA chapter. This Career and Technical Student Organization prepares emerging leaders and entrepreneurs for careers in marketing, finance, hospitality, and management. As the DECA advisor with 124 students for the 2019/2020 school year, she is responsible for preparing students for district, state, and international competitions, as well as focusing on community service and personal student development. She has been recognized through North Carolina DECA with a Career Choice Award and a Program of Excellence Award. Olivia became a teacher to positively impact the lives of her students and to give back to the community that helped shape who she is today.