Boone Area Chamber of Commerce
579 Greenway Rd Suite 101 Boone, NC 28607
Member
Member Since: 1949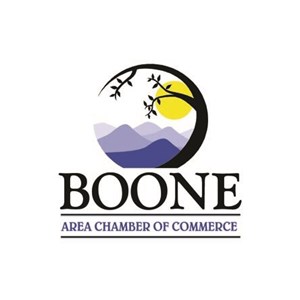 Organization Overview
The Boone Area Chamber of Commerce is a voluntary membership association that serves as the unified voice of the business community. The Chamber of Commerce is a not-for-profit 501(c)(6) organization. We are not a civic club, charitable organization or affiliated with any municipal or county government.

The Boone Area Chamber of Commerce unites hundreds of companies, professionals, organizations, groups and educational institutions who are committed to build a better community. Our membership is comprised of a diverse group of businesses, large and small, interested in creating and fostering a healthy environment in which to achieve economic success.

The strength of the Chamber is stimulated by connecting with our membership, advocating on their behalf, and providing educational outreach to enhance business growth.