"Thank You For Shopping With Us"
Date posted
April 21, 2020
"
Thank you for s
hopping with
us.
"
These words are spoken at the end of just about every interaction we have with a local business here in the High Country.
Two months ago, you may have vanished from the checkout counter by the time that short goodbye was completed. Today, at a time in our world where words seem to matter more, those words have a deeper meaning for both the customer and the proprietor.
Businesses in the High Country have long relied on customer loyalty to help them through lean times. During snowless winters and rainy summer weekends, it's the local community that keeps our volume-based businesses moving. Those familiar faces stop by when the stores are packed too, but it's the intentional trips when times are tougher that have helped forge lasting friendships.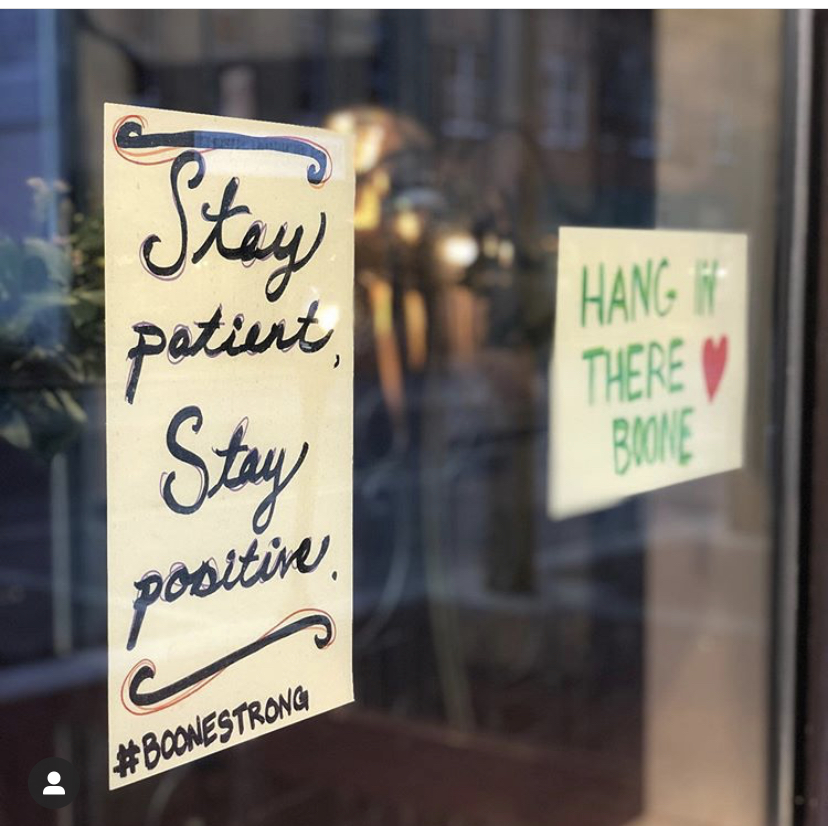 Times jumped from steady to unpredictable and that shift came fast. One week, we were counting the skiers and snowboarders from Charlotte and the Triad by the carload. The weekly Thursday snowfalls had turned the slopes into magnets. The next week, we were telling those same visitors to stay away, telling our student population to stay home, and wondering who was even going to be allowed to do business, let alone make a living.
As quickly stores and restaurants were dealing with everything from rapidly shrinking customer bases to difficult personnel decisions, the local community was mobilizing. People learned to navigate public health guidelines in a responsible manner and got back to supporting their own. Those familiar faces had been there during tough times before, but this was different because everyone has been touched by the impacts of COVID-19 in one way or another. The intentional actions of loyal customers were the first rays of light to shine through a storm of uncertainty.
"Right now, without the support of our community, we would already have shut our doors, said Ben and Jamie Whitehead, owners of Coyote Kitchen. "Our local customers literally mean everything to us at this moment. We have overwhelming gratitude for every single purchase being made as it is the difference between making it one more day, one more week, or losing everything we've worked so hard to build the last 14 years."
Efforts like Takeo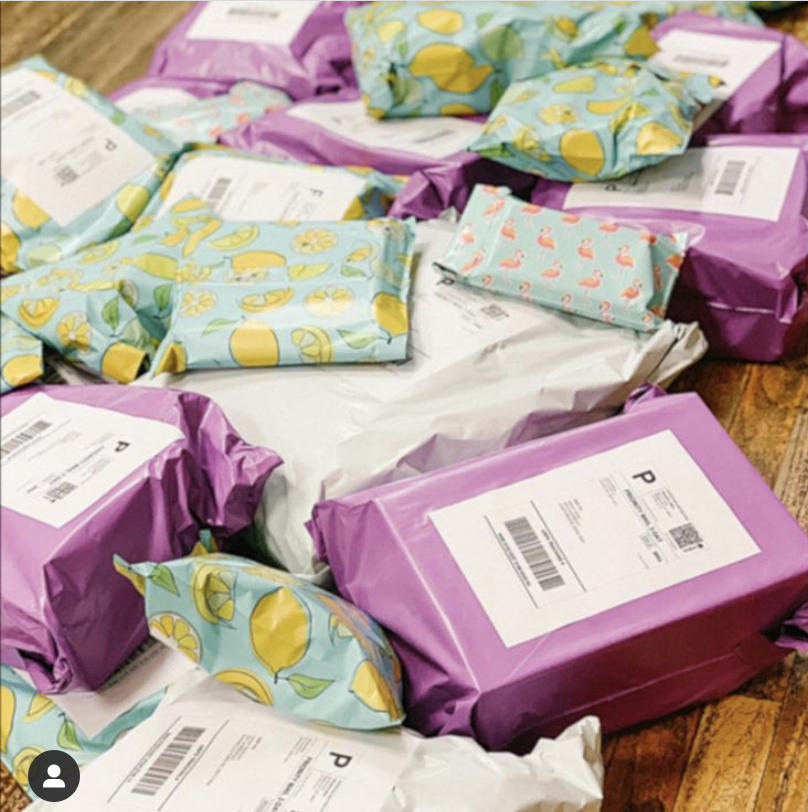 ut Tuesday and Shop Local Saturday have provided quick bursts of activity for our business community. The #KeepBooneHealthy initiative seeks to promote the health and safety of our residents, while also reminding us of the power of local purchases and how they support our unique shops, stores, and kitchens. Local families have set their suddenly open calendars around bringing support to the special places they've welcomed into their own lives, while directly impacting the dinner tables of the families that run those businesses.
The interactions are more meaningful too. The ringing up of items is not filled with scanning of smartphones, but rather connections with people – asking how they are doing, is their family healthy, is their business surviving?
"Our community has truly shined during this time," said Heather Rogers of Canvas Beauty Bar. "Although the salon is closed and we have zero service sales, our retail sales have almost remained the same and our clients have purchased gift cards as well. The support we have received has allowed us to support other local businesses. We have ordered take out from local restaurants, purchased face masks from local boutiques and produce from local produce stands. We have received an outpouring of love from our clients and we will come back stronger and refreshed."
The business community is lifted by these displays of generosity, but they are not the only side benefiting from the exercise of support.
Local citizens crave the normalcy of popping by their favorite shops, buying goods, and visiting with their neighbors. They miss the conversations that turn the simple trip into the afternoon-long adventure. Store owners and employees have become family friends and are familiar faces in a familiar place on the days when the rest of town is crawling with visitors.
"These small ways to give back are impactful," said High Country native Talia Freeman. "It's important for me to be impactful in the community that has shaped who I am."

"This is my town. My husband's hometown. My children's town," said Tiffany Norman. "It's a place that I love and want to see flourish and succeed. These businesses are owned by people I work out with at the gym, worship with at church or parents to my kids' school mates. They all matter to me. They support me and I'll continue to support them because that's what we do in a small town."
People going out of their way to support local businesses at a time like this shows evidence of the strong foundation of our area because the efforts are so genuine.
This is not the first time this community has looked within for inspiration. We have shown our greatest strength when we stand together. Through sunny days and bad storms, joyous celebrations and devastating losses, global pandemics and the human response, we see the benefits of living life, complete with its certainties and surprises, right here in these hills.
"Our local customers and their pets are family to us," said Sandy Yarchin of the Pet Place. "We know them, we celebrate new pets and birthdays with them, and we mourn with them when a pet is lost. We would not still be in business if it were not for our local community and their support."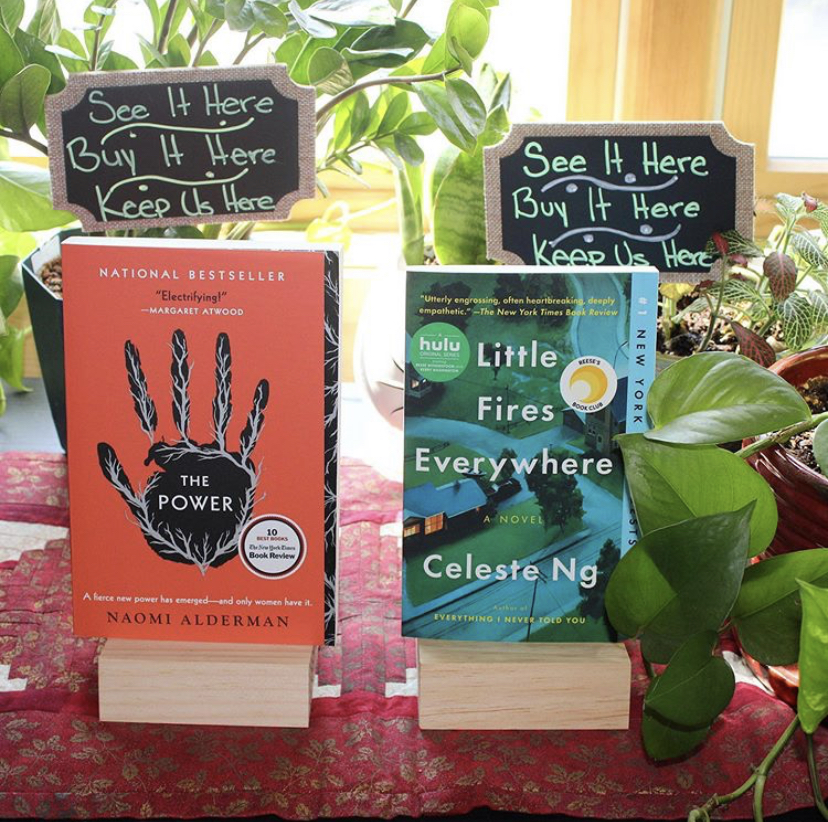 Our area is poised for a rebound, and while the journey will be long, the road to recovery will not be traveled alone. It will get easier to support our local business community as it becomes easier to move throughout our community. We will welcome students and visitors again. One day, it will once again take more than one revolution of the traffic light at 105 and 321 to get through the intersection.
We will welcome these occurrences, and when things are busy again, we'll check on our neighbor down at the local store. And when that friend says, "Thank you for shopping with us," we'll smile a bit deeper, because we know what that mutual support can bring when it matters most.
David Jackson, President/CEO