In times like these, it is important to share the anecdotal stories that come from the generosity of individuals and businesses alike. It's also good to share a laugh every now and then! We hope you enjoy the stories that make up #SilverLiningsBoone. If you have suggestions for this blog, please email david@boonechamber.com.
Update from April 2nd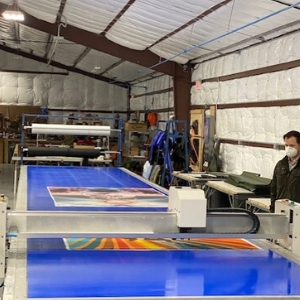 Boone-based Tsuga is the latest local manufacturer to enter the COVID-19 response supply chain. The company develops and produces multifaceted outdoor products that require custom cutting and machine sewing. They specialize in military contract work and R&D for a variety of clients.
Tsuga shifted eight of its operators to begin the production of medical masks that can be used both healthcare professionals and the general public. A member of the Carolina Textile District, Tsuga is ramping up to a production goal of 6,000 ready-to-wear masks per week. Using a 36-foot long Eastman Static Cutter, they will soon custom cut and produce over 100,000 mask kits per week that will be assembled by various manufacturers throughout the Southeast US.
The masks provide extra protection over N95 masks, which will help extend the individual use of these essential products by healthcare workers. They are made of a material that filters out enough toxins that the masks can be used by the general public to aid against the spread of the virus.
Tsuga is another example of a Watauga County business that quickly mobilized to bring their expertise and skills into the COVID-9 fight.
Update from April 1st
"Find Your Happy Place" was fo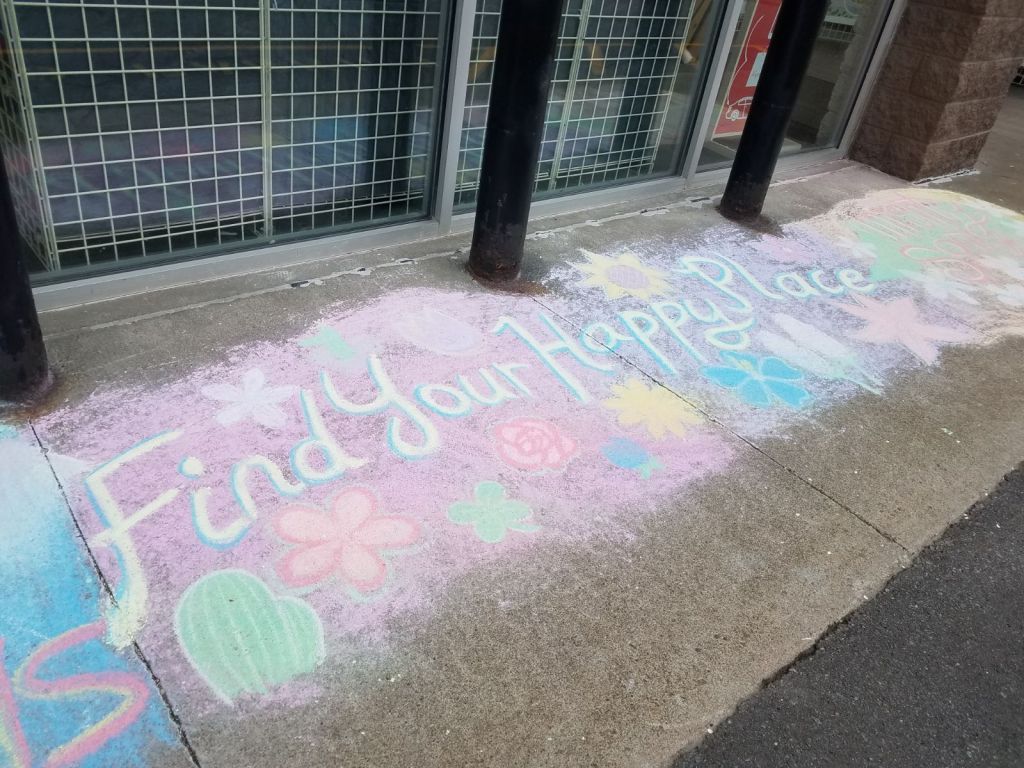 und scribbled on one of our local sidewalks by an unknown artist, prior to the stay-at-home order. This serves as such a positive reminder for us all during under the current circumstances.
Watauga County Schools has distributed thousands of m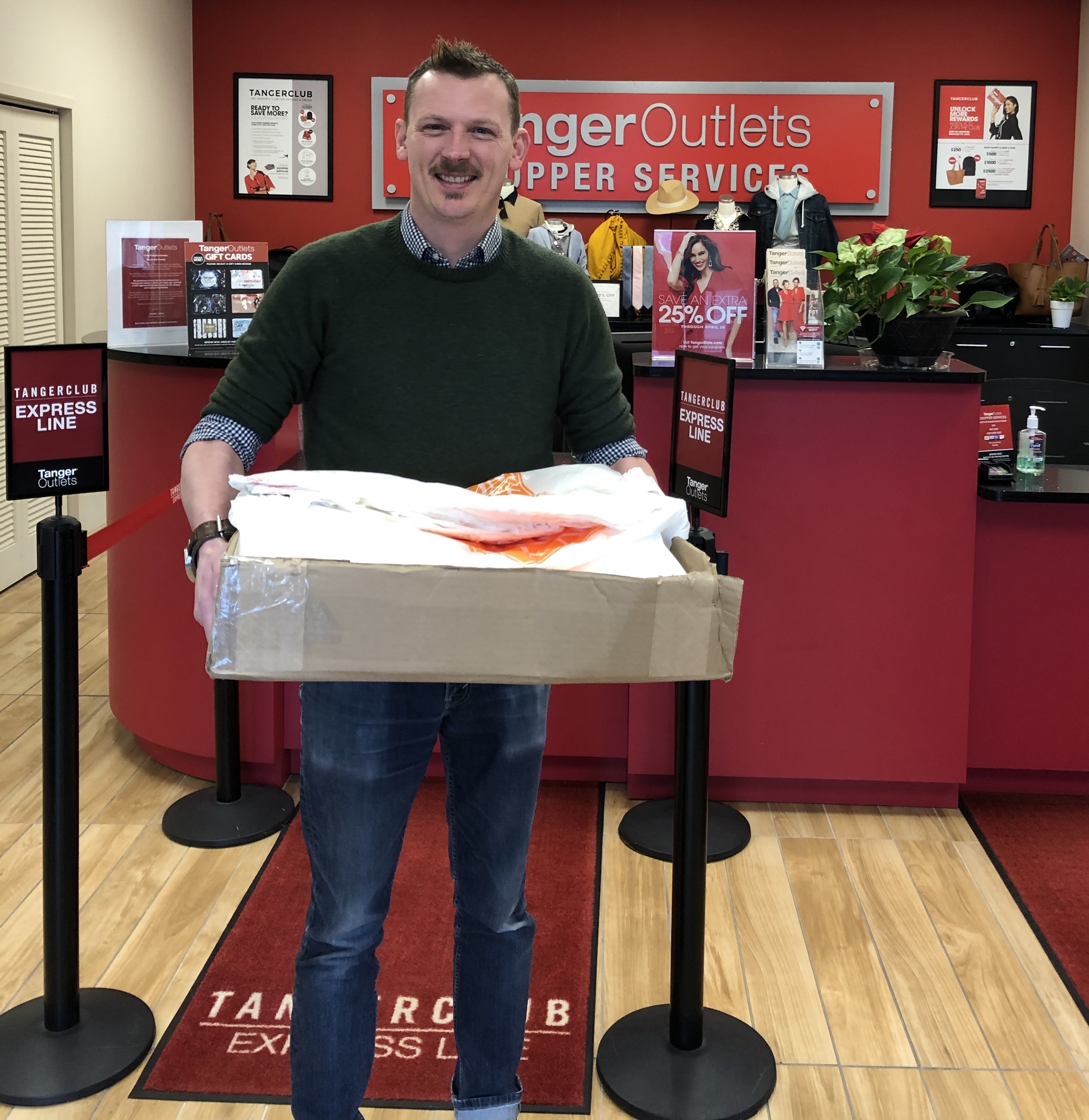 eals to children in the High Country and the community continues to rally in support of their efforts. The WCS staff, along with the staff of the Boone Area Chamber of Commerce, and community volunteers, have proactively been in search of bags to use for food distribution in the coming weeks, especially with spring break approaching. The community unites once again, with Ronnie Mark, the General Manager of the Tanger Outlets in Blowing Rock, providing WCS with 1,000 bags, donated from Rack Room Shoes and American Eagle.
Update from March 30th
To aide in the influx of Coronavirus patients in New York City, Samaritan's Purse has established its second emergency field hospital. The convoy of trucks headed North on Saturday, March 28th, with a full medical team, tents, and medical supplies, to treat patients.
Edward Jones of Boon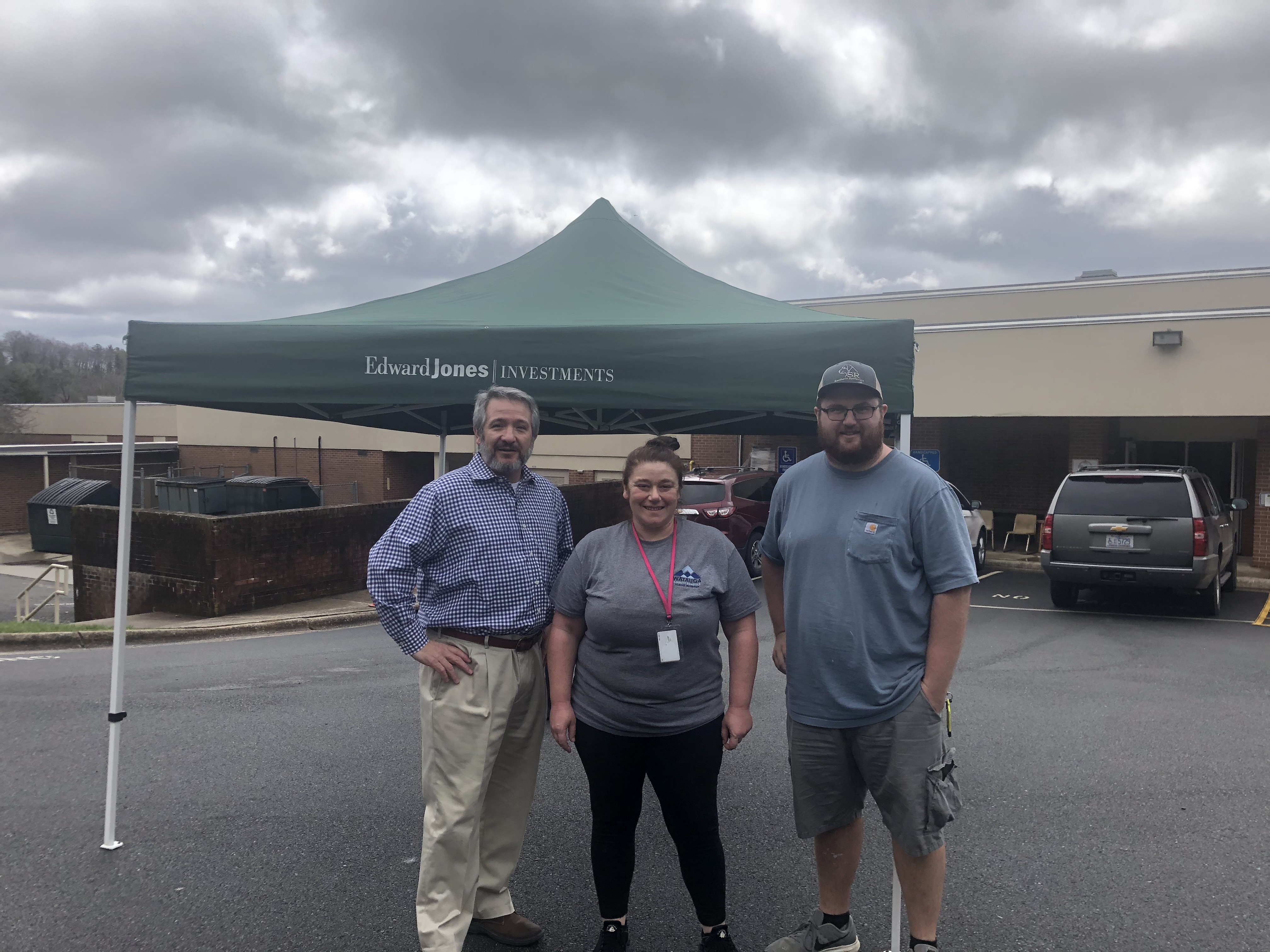 e has been supporting the community in creative ways during the COVID-19 crisis. Jason Sirmon, Financial Advisor, has teamed up with Local Lion to deliver coffee to the staff who are handling food distribution at Watauga County High School. Jason has also provided a tent to shelter from the elements to the staff at Hardin Park Elementary School as they work the drive-thru food distribution site.
Update from March 27th
Blowing Rock C.A.R.E.S, a food pantry run by Rumple Memorial Presbyterian Church, has seen a significant increase in demand as a result of COVID-19. With an increase in food demand, comes an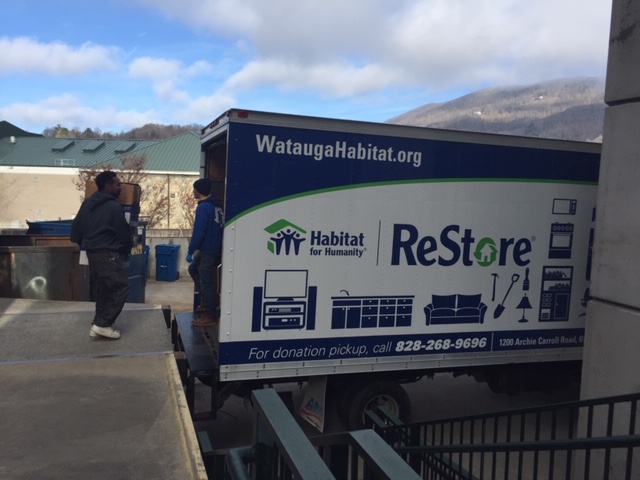 increase in the need of distribution boxes. The High Country united, once again, in a large scale box collection effort to greatly support Rumple Memorial Presbyterian Church and their ability to feed our families during this time. Hundreds of boxes were donated from Watauga Medical Center, Mast General Store, Appalachian State University, BB&T (now Truist), and Tractor Supply of Boone. Habitat for Humanity, along with several Boone Area Chamber of Commerce volunteers, coordinated and executed the pick up and delivery of these boxes. This true community effort serves as another story of compassion in the High Country during trying time.
Update from March 26th
Following a succe
ssful ski season, Beech Mountain Resort opted to donate their April ad buy through High Country Radio to the Boone Area Chamber of Commerce. This act of kindness was to ensure that the "Keep Boone Healthy" message continued to be heard in the High Country and people were directed to the Local Response page for the most up to date news and resource links. Even though Beech Mountain was forced to close their doors to ski traffic a week early, they continue to make a positive impact on this community.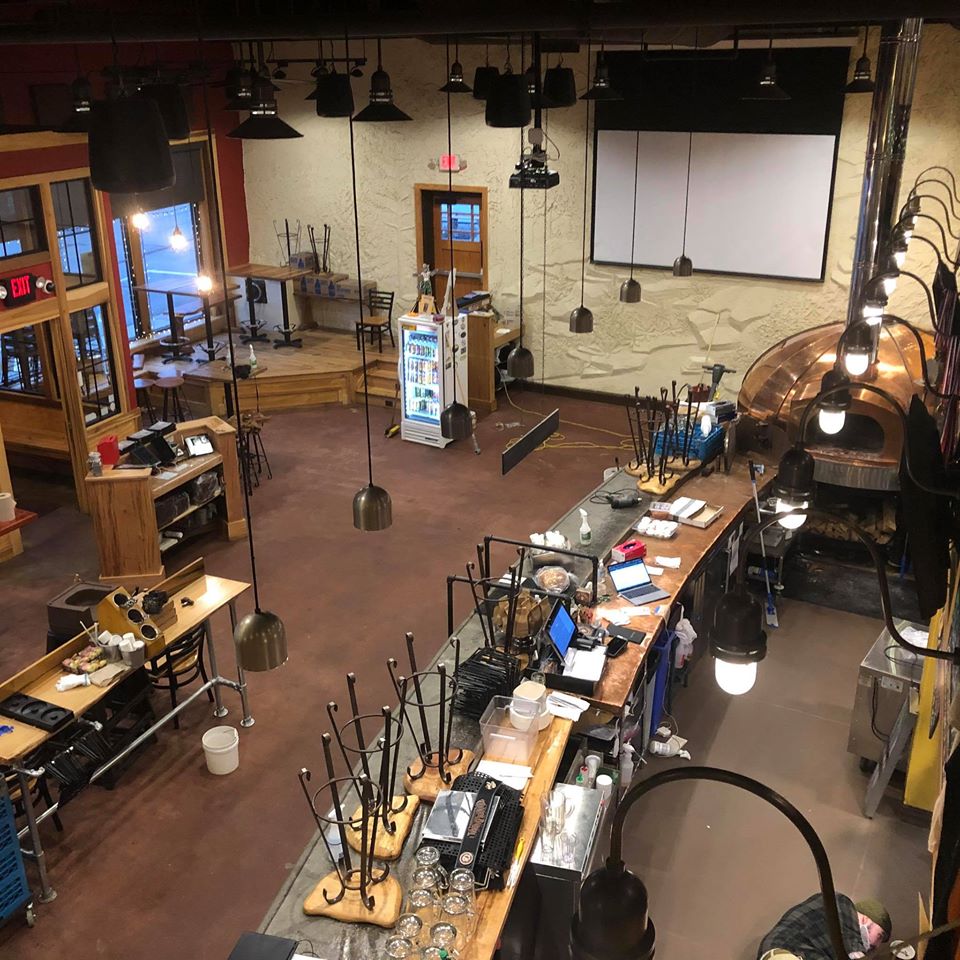 Pay it Forward: Patrons of Lost Province Brewing Company are showing up and showing out in light of the devestating hit on the service industry. Lost Province has used social media to publically share stories of customers buying extra giftcards (and donating them back to the Brewery) and customers tipping 100% and more on take-out orders. To pay it forward, Lost Province Brewing Company has announced that they plan provide dinner for the Hospitality House next week, and will be donating the extra giftcards that were purchased by customers to the healthcare workers and the staff of the health department who have been working around the clock. They also plan to offer the employee discount to all healthcare workers, first responders, and law enforcement personnel.
Update from March 25th
Blue Ridge Energy took the phrase "helping your neighbor" to new heights on Monday, March 23rd, when they donated hundreds of N95 medical masks to Appalachian Regional Healthcare System. BREMCO's donation was done in an effort to help ARHS protect its caregivers against any harmful airborne particles, and was welcomed considering the potential shortage of supplies. "Having enough personal protective equipment to ensure that our dedicated caregivers are appropriately safeguarded is one of our highest priorities, and we can't thank Blue Ridge Energy and our community partners enough for their generous contribution to that cause," said Chuck Mantooth, ARHS President and CEO.
Food Distribution Continues to Expand: Watauga County Schools served 3,478 meals Wednesday at 7 sites and 10 busses/vans across the county. Additional routes are being added to meet the need. A full list of distribution sites as of (3/25) can be found at this link. The High Country Food Hub reported another record week in terms of customer growth. The online farmer's market increased its customer total over the previous week by 54%. Over the last two weeks, their customer total has increased by a remarkable 277%! The winner here -- local farmers who had seen their market share decrease due to volume changes in food orders from area restaurants. The Food Hub continues to add additional products with more farmers seeking to provide goods and seasonal changes in availability.
Update from March 23rd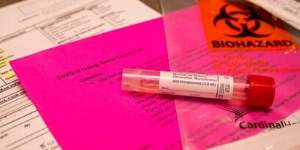 Watauga Opportunities, Inc has over 25 years of experience specializing in manufacturing disposable health care products. They package, seal, thermoform, and assemble a wide variety of medical products (basins, trays, cell scrapers, collection tubes, and kit packs).
Watauga Opportunities is now assembling and packaging the sample collection vials used in the COVID -19 test kits, the one with red cap you see often on the news when showing testing sites. The company received an order last Friday (3/20) to assemble and package 750,000 units for national distribution. Watauga Opportunities' work plays a vital role in supporting the testing and collection efforts of diagnostic and research facilities such as the Centers for Disease Control, the National Institute of Health, and LabCorp.
With a diverse array of state-of-the-art mechanical and electronic equipment and over 22,000 square feet of manufacturing and warehouse space, Watauga Opportunities has lent its name and reputation to keeping the COVID-19 test kit supply chain moving to facilities across the nation.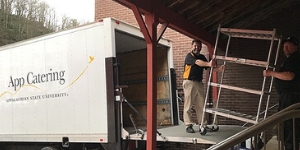 In times like these, lending resources and expertise can be beneficial as businesses and individuals adapt to new ways of operating. Appalachian State University's Campus Services department, among many other things, is responsible for maintaining campus dining operations. When asked for assistance, the App State staff donated more than 3,000 pieces of to-go materials to Watauga County Schools for their use in meal distribution to area school children. The haul included cups, lids, containers, bowls, and other materials.
The High Country Food Hub has seen sizable growth to its customer base over the last week, as community members reach out for more locally sourced products. The Campus Services team has shared ideas to the High Country Food Hub staff about vendors needed to meet their new demands. They have even lent some shelving to the organization so they can increase their storage and product delivery capacity.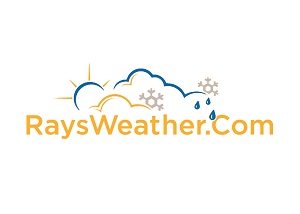 The team at Ray's Weather has graciously offered free banner advertising to any Watauga County restaurant/bar to promote hours of operation, carryout/curbside procedures, or delivery options. This generous support for our local dining establishments is greatly appreciated by our businesses and their patrons.
Updates from March 20th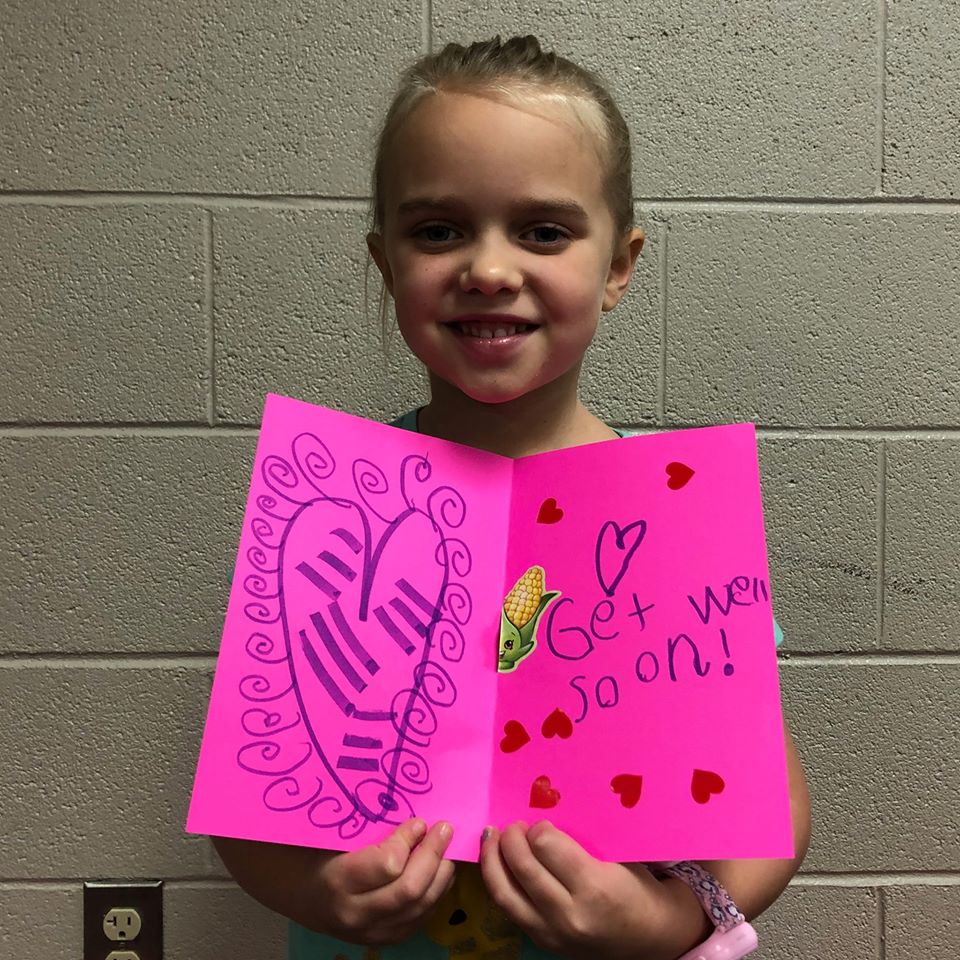 To mitigate the childcare concerns for the ARHS employees, the Paul H. Broyhill Wellness Center has established a children's recreation program. The program involves a combination of educational and physical activity, while also following strict sanitation protocols to ensure the health and safety of all involved. On their agenda this week was to create "get well soon" cards for the current hospital patients, in the midst of visitor restrictions, surely to elicit smiles. Strong connections despite social distancing.
Happy First Day of Spring! Today's encouragement from Josiah Davis, of the Local Lion in Boone.
Updates from March 19th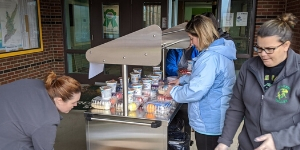 The teachers and staff of Watauga County Schools have been hard at work transitioning students into a digital work environment. By the end of the week they will have distributed 2,000 laptops to students in grades 3-7. Along with 1,800 laptops issued to our students in grades 8-12, WCS has issued over 3,800 student devices in order to keep students connected to their teachers and educational resources.
In addition, Watauga County Schools began meal distribution to children in the community on Tuesday (3/17) at four school sites and one church site. The first day they provided 808 meals and that increased to 1,488 on day two. Wednesday (3/18) WCS began meal distribution via school buses and that will grow as more needs are identified. Starting this Monday (3/23), they will add two new meal sites: Valle Crucis and Watauga High School. Each child receives two meals at time. The meals are free and available to ALL children in the county regardless of income, location, or school enrollment. The more meals served, the more federal reimbursement Watauga County Schools will receive to continue the program.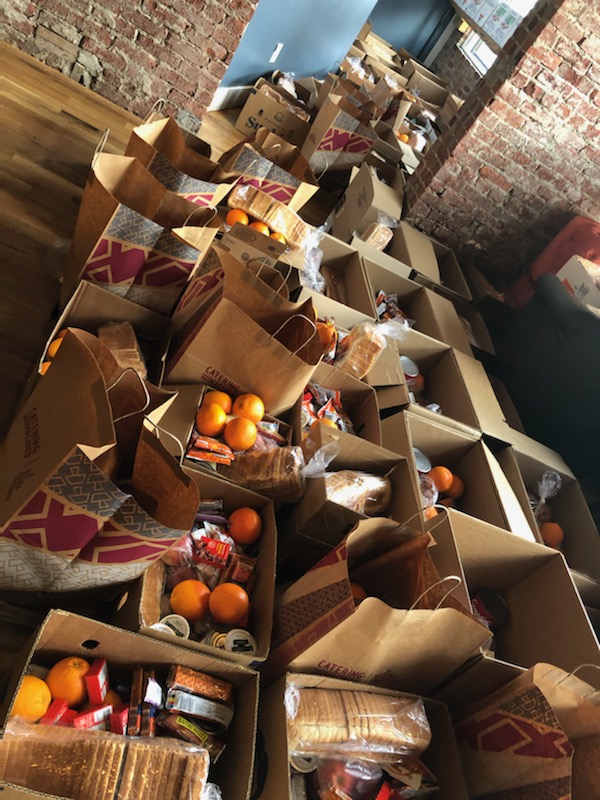 Wine to Water, Ransom Pub, and Vincent Properties have teamed up to serve the servers! They have organized a food relief program available for our local families in the service industry, who are undoubtedly affected by the restaurant closings. These "CARE.BOXES" are filled with nutritious, balanced, and wholesome meals, including fruits, vegetables, and healthy proteins and made available by a food voucher.
Distribution details, volunteer opportunities, and donation requests found here: Ransom Pub, Donate
Updates from March 18th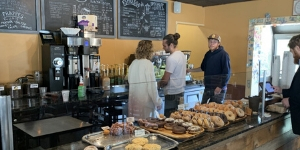 At Local Lion in Boone, owner Josiah Davis employs two staff members named Dakota. While Local Lion may lead the nation in number of Dakotas per location, it does present a challenge in communicating with one or both at the same time. The solution -- nicknames. The Dakotas are referred to as North and South. Problem solved in a clever way.
Grandfather Vineyard has unlocked a new take on wine pairing. Check this Facebook post for pairing your favorite wine with your favorite board game. An excerpt from their post features 2018 Pinot Gris and Scrabble : Talk about a stimulating game. You'll need all the brainpower you have for this game so don't try to overcomplicate the wine. Pinot Gris is the every day (almost dangerously easy) wine for all. Side note: Too much wine might get the creative juices flowing and new words might arise from this combination.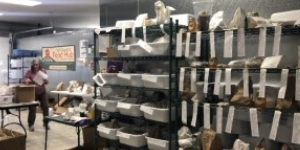 The High Country Food Hub was established in 2016 and featured 500+ locally made products from 50+ local farmers and food entrepreneurs. The goal is to provide local farmers with marketing and sales support so their income increases and they can focus on the important work of growing and producing high-quality food.
Product lists are published online each Thursday and customers browse the local selections of food and products, making their selections by Monday night. Items are boxed and ready for pickup each Wednesday afternoon.
In the wake of recent events, the Food Hub has seen exponential growth. Dave Walker, Operations Director of Blue Ridge Women in Agriculture shared the following update on Wednesday, March 18th:
"This week was significant — 231 customers. Our previous customer high had been 123 the week EarthFare closed. Last week, there were 98 customers. Sales this week were 3x last week and nearly double our largest sales week (the week before Christmas 2019). This impacted 50+ community-scale farmers and food producers at a time when they are planning for summer-growing season investments and are potentially facing other market channel challenges (restaurant, farmers' market closings).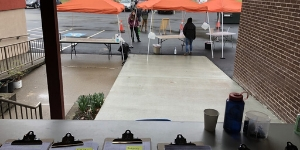 We more than doubled the number of customers that typically use Double Up Food Bucks at the Food Hub. This is important now more than ever — folks can double their SNAP/EBT purchases through the Food Hub.
We couldn't have done today and yesterday without our volunteers and producers. They really stepped up. Customers, too, were patient and supportive.
We're open for business this next week. Local food is essential to a diversified, resilient economy, and we're going to continue to develop innovative ways to connect our community to healthy, fresh food."
For more information, visit www.highcountryfoodhub.com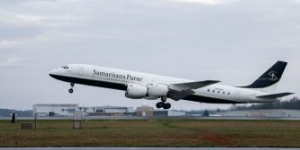 On Tuesday (March 17), Boone-based Samaritan's Purse airlifted a 68-bed Emergency Field Hospital to Milan, Italy, to provide care for those sickened by the COVID-19 pandemic.
A DC-8 aircraft carried approximately 20 tons of medical equipment, a respiratory care unit developed specifically for this response, and 32 disaster relief personnel, including doctors, nurses, and respiratory specialists, who will stay in-country for at least a month.
"We are always ready to provide critical relief in the face of crisis," said Franklin Graham, president of Samaritan's Purse.
View the full release from Samaritan's Purse here.
Check back as we post other stories over the next few days and weeks.