Setzer To Join Chamber Staff as Director of Member Engagement
Date posted
October 12, 2021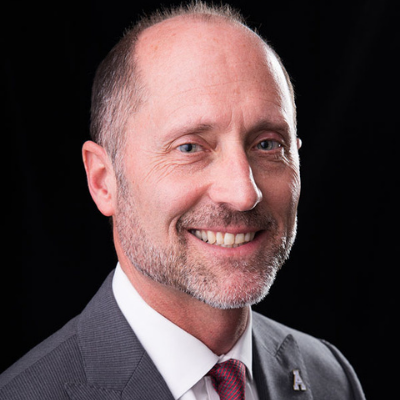 The Boone Area Chamber of Commerce is pleased to announce the hiring of Patrick Setzer as Director of Member Engagement. He will lead the organization's membership retention and recruitment strategies while working to enhance business to business outreach opportunities. Setzer is set to begin work in this newly created position November 1st.
A native of Claremont, North Carolina, Setzer served various administrative roles over a 30-year career at Appalachian State University, including nine years (2010-19) as Executive Director of Alumni Affairs and the Appalachian Alumni Association.
He spent his first 17-years on campus working in the Office of Admissions, advancing to the role of Senior Associate Director of the division from 2004-2007. Prior to his leadership role within Alumni Affairs, Setzer was the Director of Marketing and Communications for the University from 2007-2009. He retired from Appalachian State in 2020 after serving his final year as Executive Director of National Alumni and Parent Engagement.
Under his leadership, the #iBackApp annual giving campaign was created, and remains as one of the University's most popular alumni engagement strategies. He also worked to expand and support active Alumni Chapters in markets across the country, where Appalachian State graduates and friends readily served as volunteers for events and recruiters of prospective students for the University.
He is a two-time graduate of Appalachian State, earning his master's degree in 1998 and bachelor's degree in 1990. For his professional accomplishments and service to the University, Setzer was awarded the W.H. Plemmons Leadership Medallion in 2018.
"I am honored to join the Boone Area Chamber staff," said Setzer. "I look forward to making positive contributions to the team and support our efforts to successfully engage and serve our constituents."
"We could not be more excited to welcome Patrick to our team, and we thank our Executive Committee and Board of Directors for supporting this unique opportunity to further enhance our staff," said David Jackson, Boone Area Chamber of Commerce President/CEO. "He has an extensive background in leading a membership organization and brings fresh ideas on how we can best engage and support our members. He is not only an accomplished and decorated professional, but he remains one of the most respected strategic minds in the High Country. Patrick adds an excellent skillset to our outstanding team, which will increase our support of Chamber members and the broader community."
Setzer joins Jackson, Wysteria White (Senior Associate Director of Events and Operations), Katie Greene (Director of Communications/Marketing), Natalie Harkey (Finance Director), Emma Faulkner (Communications and Event Assistant), and Jeannine Underdown Collins (Membership Volunteer) as members of the Chamber staff. Roachel Laney serves as the Executive Director of the Boone Area Sports Commission, which is a 501(c)3 non-profit, and supports the sports tourism work of the Chamber and the Boone/Watauga County Tourism Development Authorities.
If you have questions, please contact the Boone Area Chamber of Commerce at 828-264-2225 or email david@boonechamber.com.