Roachel Laney Hired To Direct Sports Tourism Efforts
Date posted
January 15, 2019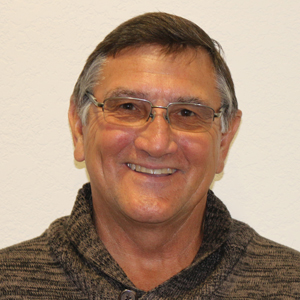 The effort to enhance the High Country as a sports tourism destination takes another step forward as the Boone Area Chamber of Commerce and the Boone and Watauga County Tourism Development Authorities announce Roachel Laney has been hired as Director of the soon to be established Boone Area Sports Commission.
Laney is no stranger to the sports industry, spending 29-years as a member of the Appalachian State Athletics staff, including 14-years as Director of Athletics (1990-2004). During his tenure, he served on numerous organizing committees with the Southern Conference and NCAA. Laney coordinated campus host efforts for six NCAA I-AA playoff games and successfully worked to secure Southern Conference Championship hosting opportunities in multiple sports during his tenure. He served on the I-AA Playoff Selection committee and was Chairman of the group from 2004-05. He finished his campus career in the classroom as an assistant professor of Sports Management in the Beaver College of Health Sciences until his retirement in the spring of 2018.
"I am excited to get started and look forward to working with the Boone Area Sports Commission board and other community partners as we work to put our best foot forward in the sports tourism arena," Laney said. "Boone and the High Country have so many built-in advantages that make our area an attractive destination for participants of all ages. As we get this operation moving, it's important to involve as many stakeholders as possible so we can work with strong local support behind us as we reach out to potential participants and organizers. I look forward to facilitating these conversations and working to establish a brand that can help bring more visitors to our community."
A graduate of Catawba College, Laney has worked with the Carolina Panthers for the last nine seasons as Director of Gameday Quality Control. He is an active volunteer and coach with Watauga County Special Olympics and has led several athletes to State and National competitions. He serves as a referee and umpire for the North Carolina High School Athletic Association and has volunteered as a coach, organizer, and advisor to numerous sports organizations.
"Mr. Laney brings a wealth of knowledge that will be instrumental in helping us establish the Boone Area Sports Commission," said David Jackson, President/CEO of the Boone Area Chamber of Commerce. "Roachel has a true understanding for the business side of sports. He is well connected with event organizers throughout the region and these contacts will help open conversations regarding potential events at all levels of sports. Along with his past experience, Roachel is one of the most respected members of the High Country community. The knowledge he's gained as a long-time resident, trusted volunteer, and community advocate will enhance his ability to tell our story to new audiences."
"We are thrilled that we were able to hire Roachel for this sports tourism position," said Wright Tilley, Executive Director of the Watauga County TDA. "His experience, reputation, and knowledge will give tremendous credibility to our inaugural efforts to grow sports tourism in Boone and Watauga County. Roachel is well connected locally, regionally and nationally. He knows the Boone brand and our local assets, which will allow him to easily convey the benefits of bringing a tournament to the Boone area."
The Boone Area Sports Commission is proceeding with filings to become an established 501c3 non-profit organization under the umbrella of the Boone Area Chamber of Commerce. The Director position will have a dual reporting line to the Chamber and Boone/Watauga County Tourism Development Authority for day-to-day operations. The BASC will have an established Board of Directors that will provide governance and oversight to the organization.
If you have questions, please contact the Boone Area Chamber of Commerce at 828-264-2225 or email david@boonechamber.com.