Tuesday Restaurant Takeover
#KeepBooneHealthy

Click here to view the October Tuesday Restaurant Takeover Specials!
The Boone Area Chamber of Commerce is excited to announce the launch of it's Tuesday Restaurant Takeover campaign, set to run weekly for the remainder of 2020.
The effort builds off the 'Takeout Tuesday' program, a nine-week campaign that brought visibility and marketing support to restaurants during the North Carolina Stay at Home Order implemented during the Spring of 2020.
Tuesday Restaurant Takeover is designed to encourage area residents to support our local restaurants by utilizing options like takeout, curbside, or dine-in on Tuesday's, while also contributing to a social media takeover by posting pictures of their meal and experience with the #keepboonehealthy hashtag. The campaign incorporates an all-encompassing approach to interaction with our local restaurants, while also complying with the health and safety directives from AppHealthCare and state officials.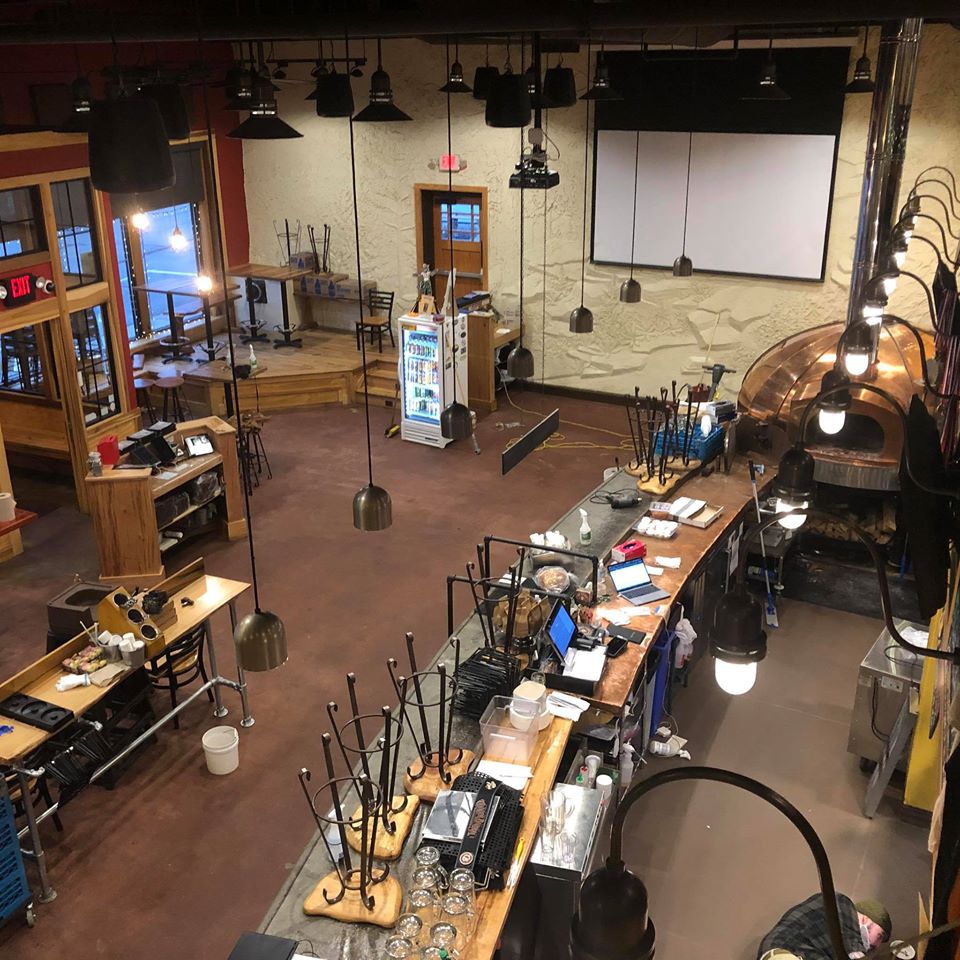 "Our entire restaurant community has worked so hard to be creative and engaging toward customers, especially over the last six months, and we hope the Tuesday Restaurant Takeover can help remind everyone about the unique food options available inside these local businesses," said David Jackson, President/CEO of the Boone Area Chamber of Commerce. "Takeout Tuesday was successful because our local community embraced the practice of supporting area restaurants on Tuesdays, at a time where the business was so important for those local establishments that were just trying to keep their doors open. We are hoping for a similar response with the Tuesday Restaurant Takeover. This is a great way for our new residents to get familiar with what our restaurant scene has to offer and everyone can help boost the visibility of their restaurant selection by simply sharing a picture on social media. Local restaurants will not only benefit from the business, but they will have a platform for customers to see they are open, they are operating with safety guidelines in place, and they eager for customer interaction."
Both restaurants and customers can share this social media graphic to promote community engagement, as well as this badge overlay to add to social media posts.
Specials for the Tuesday Restaurant Takeover will be aggregated below and updated on a monthly basis. Contact katie@boonechamber.com to be added to the specials list.
October 2020
Blue Deer Cookies - Now offering Graham Cracker Cookies and Blueberry Danish Ice Cream
Cafe Portofino - Any burger and a pint for $10
The TApp Room - $7.50 Buffalo Chicken Wrap and Drink Specials
September 2020
Blue Deer Cookies - Now serving fall menu items: Snickerdoodle and Apple Pie Ice Cream Sandwich
Cafe Portofino - Any burger and a pint for $10
F.A.R.M Cafe - Lunch offered from 11am-2pm Tuesday-Friday, Kids eat FREE under 12!
Howard Station - $2 Tacos (Pork, Chicken, Potato), $5 Margarita's, $2.50 Corona Bottles
Lost Province Brewing Company - Kids 12 and under eat FREE on Tuesday (dine-in or takeout from kids menu)
Pepper's Restaurant - $1 off Jean Lawson Sandwich all day Tuesday, $2.00 Mahi Tacos after 4:00pm
Red Onion Cafe - All lunch sandwiches $9.99
River Street Ale House - $5 Pizzas after 4:00pm, $3 Pints, $12 Pitchers
The TApp Room - $7.50 Buffalo Chicken Wrap and Drink Specials