Appalachian State University
287 Rivers Street Boone, NC 28608
Community Foundation Partner
Member Since: 1975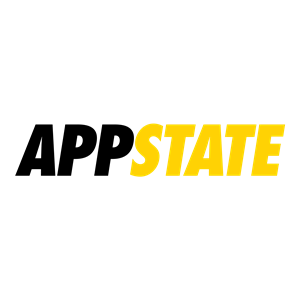 Organization Overview
Nestled in the Blue Ridge Mountains of Boone, North Carolina, Appalachian State University offers a challenging academic environment, energetic campus life and breathtaking location. Appalachian combines the best attributes of a small liberal arts college with those of a large research university. Known for its value and affordability, Appalachian enrolls about 18,000 students and offers more than 150 undergraduate and graduate majors. Small classes and close interactions between faculty and students create a strong sense of community. Appalachian is one of 16 universities in the University of North Carolina system.
Appalachian is consistently listed among the top 15 southern universities by U.S. News and World Report and a best value by Forbes and Kiplinger's Personal Finance magazines.
Student learning and student success come from a challenging academic curriculum, Member classroom environments and close collaboration between faculty members and students on scholarly activities. A strong emphasis on undergraduate research, global learning and interdisciplinary connections are at the core of Appalachian's academic activities.
Students learn to adapt to new environments, integrate knowledge from diverse sources and continue learning throughout their lives. An emphasis on community service, internships, campus involvement and cultural and recreational activities creates a lively, energetic and engaging campus environment where learning can take place both inside and outside the classroom.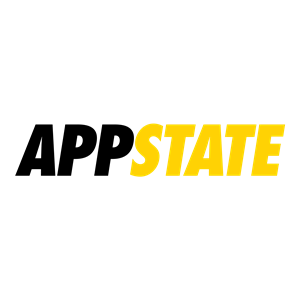 David Cook
Director of Constituency Relations
Barbara Armstrong
MSD COORDINATOR
Becky Gosky
Coordinator, Relocation & Dual Career Assistance
Brandon Nelson
Director of University Housing
Charlie Wallin
Assistant Director of Food Services - Catering
Frances Keel
Director, Conference & Event Services
George Baldwin
Exec. Director-Corporate & Foundation Relations
Harry Davis
NCBA Professor of Banking
Jason Parker
Director, Holmes Convocation Center
Katy Willis
Department of Housing, East Service Desk Supervisor
Keith Martin
Distinguished Professor of Theatre
Pilar Fotta
Assistant Director for Relocation and Dual Careers
Regina Hartley
Retired Dean of Business and Industry
Sandy Vannoy
Dean of Walker College of Business
Sarah Garrow
Executive Director of Orientation
Traci Royster
Director Staff Development & Strategic Initiatives
Virginia Wallace
Director of Development