Back to Sponsorships, Class Registration, & Advertising
2021 Watauga Leadership Institute - SOLO
Watauga Leadership Challenge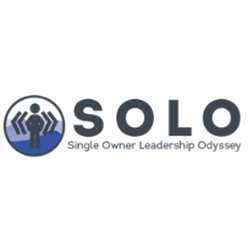 The purpose of the SOLO (Single Owner Leadership Odyssey) program is to provide solo entrepreneurs with the opportunity to come together with others who have chosen to go on their own.
There are two critical components to the program:
First, there is a program curriculum designed to help participants create a stronger sense of purpose, values, and direction for their business.
Secondly, there is the cohort of participants who can provide each other with insights, ideas, and feedback – something that solo entrepreneurs often do not have at their disposal.
The program will be facilitated by Erich Schlenker, Managing Director of the Transport Insight Center for Entrepreneurship at Appalachian State University and Jim Street, leadership coach and consultant, owner of Ridgeline Leadership and solo entrepreneur.
Full curriculum details will be finalized in mid-November and registrants will be emailed a full overview of topic descriptions.
Class meeting dates include a Retreat Day scheduled for January 21st in Downtown Boone. Class sessions will be held virtually on February 3, 17; March 3, 17, 31; April 14, 28.
Sessions will focus on the following topics:
Back to the Basics: Mission, Vision, Values
Reexamining Your Value Proposition
You Are the Brand
Going It Alone Doesn't Mean Going It Alone: Identifying Resources for the Solo Entrepreneur
To Grow or Not to Grow
The Solo Entrepreneur and Sustainability
The Next Step
**2021 Program Partners login to your account and use the special discount code you were provided to take advantage of $100 off registration**
---