Vision Northwest North Carolina: Focus On Our Future Starts November 16th

The Boone Area Chamber of Commerce introduces Vision Northwest North Carolina: Focus On Our Future a five-part series, presented by Skyline/Skybest & Carolina West Wireless.
This virtual series is scheduled to take place from mid-November through late-May and is aimed at driving relevant economic discussion in advance of a planned in-person Vision Northwest North Carolina summit in mid/late 2021.
These focused conversations will center around the rebound and recovery of our current economic conditions through a coordinated approach toward outdoor economy, and the value of regional collaboration throughout this effort.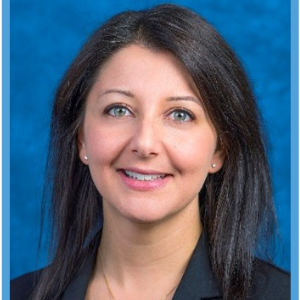 Dr. Mandy Cohen, Secretary of the North Carolina Department of Health and Human Services headlines the first session, scheduled for Monday, November 16th from 1:00-3:00pm, and presented by Appalachian Regional Healthcare System.  Dr. Cohen will provide a brief update on the State's response to the COVID-19 Pandemic and deliver remarks on the importance of emphasizing workplace wellness and catching up on deferred healthcare as we continue to work through our economic rebound.
Secretary Cohen has been recognized a national leader for her work at DHHS. In February of 2019, Modern Healthcare named Secretary Cohen one of the Top 25 Women Leaders in Healthcare.

Additional Focus On Our Future Keynote Speakers and Dates
Each session also includes a panel discussion with experts representing entities from Northwest North Carolina and beyond for further discussion about the topic of the day along with potential implementation strategies.
Registration Options
Focus On Our Future All-Access Pass - $95 - On sale now through Friday, November 16th. The pass includes access and meeting materials for all 5 sessions of the virtual series along with a promotional rate for the in-person Vision Northwest North Carolina Summit slated for mid-2021. 
Single Session Pass - $35 – Access to individual sessions and meeting materials, available through the Friday prior to each scheduled event.
Boone Area Chamber of Commerce Program Partners and Community Foundation Partners have access to all-access passes through their annual benefits package and should refer to the instructional email sent in late October explaining how to redeem those tickets,
Please contact us for questions or help with registration.
Thank you to the presenting sponsors of the Vision Northwest North Carolina Focus On Our Future Series SkyLine/SkyBest and Carolina West Wireless.