Peak Insurance Group Featured on Mind Your Business
As businesses in the High Country grow, their needs can change quickly. Add growth potential and industry changes to the discussion and, in a short time, a business could easily be facing new challenges and opportunities.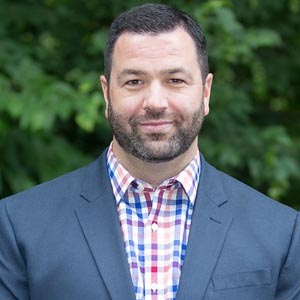 The Nationwide Insurance - Charles Eyler agency found themselves at the crossroad in early 2018. After merging with Nationwide Insurance - Andy Harkens agency, and rebranding in the High Country as One Nationwide, the group was faced with opportunities to expand into new markets. This quick growth stretched the already evolving company as they sought to better position themselves in front of a growing customer base.
With a new name, Peak Insurance, Elyer and Harkens will transition their flourishing business into a new home in New Market Shopping Center in early November. Eyler talks about the need for space, when he knew it was time to drastically change is business model, and insurance related trends on this week's Mind Your Business, a weekly radio program produced in partnership between the Boone Area Chamber of Commerce and High Country Radio.
Click here to listen to a full archive of the interview.
Mind Your Business is a weekly production of the Boone Area Chamber of Commerce. The program highlights chamber members and allows for a deeper conversation about their history, impact on the community, and upcoming events. To hear your business featured on the program, contact David Jackson at david@boonechamber.com.
Tune in each Thursday at 10am for Mind Your Business on WATA (AM1450/96.5FM).