Job Opportunity: Mental Health Counselor
Mental Health Counselor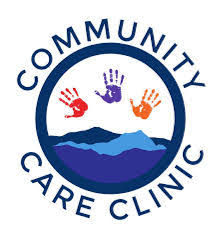 $20 - $25 an hour
 -  Part-time
POSITION SUMMARY
The Community Care Clinic, a free clinic providing medical care for low-income persons without health insurance is seeking a qualified part time-time Mental Health Counselor 20-30 hours per week to provide comprehensive services to clients with mental health and/or substance abuse disorders. This position requires the ability to work independently in an environment that can be chaotic at times. This position also requires the ability to work with a diverse population, many of whom may present with challenging issues.
ESSENTIAL DUTIES AND RESPONSIBILITIES
Provides evaluation/problem identification, crisis interventions and individual and/or group therapy to assigned consumers.
Develops treatment plans; monitors treatment progress, and follows-up at disposition times.
Works with medical provider when client is in need of medications.
Coordinates consumer's use of other Community Care Clinic programs and outside community resources.
Maintains accurate and timely clinical records consistent with Center standards.
Participates in meetings, in-services and supervisory sessions as required.
Performs other job duties as assigned.
The person in this position may supervise Social Work student interns who provide referrals and access to community safety net resources to clients.
EDUCATION
Degree in psychology, social work, or other human services field.
CERTIFICATES, LICENSES, REGISTRATIONS
Licensed in the State of North Carolina as a LCMHC, LCSW, or LMFT. LCAS is also desired.
ABILITIES, KNOWLEDGE, SKILLS
Knowledge of methods of psychotherapy. Knowledge of community resources. Ability to serve a wide range of patients, including culturally diverse populations. Knowledge of cultural issues that may have a bearing on service provision. Ability to assess crisis situations and intervene appropriately. Familiar with the DSM-5 and diagnostic techniques. Effective written and verbal communication skills. Computer literacy to include basic skills in e-mail communication and word processing.
Keywords: Counselor, Behavioral Health Professional, Therapist, Clinician, Mental Health Professional, LCSW
Job Type: Part-time 20-30 hours per week
Experience:
mental health: 1 year (Preferred)
bilingual English/Spanish (optional, but highly desired)
Job Type: Part-time
Salary: $20.00 to $25.00 /hour
Experience:
human services: 1 year (Preferred)
mental health: 1 year (Required)
counseling: 1 year (Required)
Work Location:
Benefits:
Typical start time:
Typical end time:
This Job Is Ideal for Someone Who Is:
Dependable -- more reliable than spontaneous
People-oriented -- enjoys interacting with people and working on group projects
Adaptable/flexible -- enjoys doing work that requires frequent shifts in direction
This Company Describes Its Culture as:
Outcome-oriented -- results-focused with a strong performance culture
People-oriented -- supportive and fairness-focused
Team-oriented -- cooperative and collaborative
Schedule:
Monday to Friday
Day shift
Other
Company's website:
Company's Facebook page:
https://www.facebook.com/communitycareclinicBoone/
Work Remotely:
Temporarily due to COVID-19