Allison Dyche
News Adviser
The Appalachian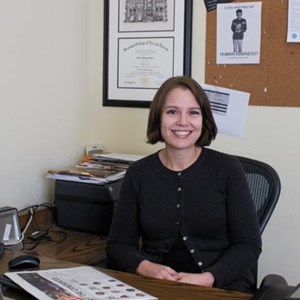 Professional Bio
Allison Bennett Dyche is the News Adviser to The Appalachian student-run news organization, in the Department of Communication at Appalachian State University in Boone, North Carolina. She is also an adjunct journalism instructor at the university, currently teaching an audio storytelling & podcasting class that she developed as a special topics course. She is a Ph.D. candidate (ABD) in the interdisciplinary doctoral Media, Art, and Text (MATX) program at Virginia Commonwealth University, where she's researching audio storytelling and podcasting. She serves on the board of directors for the national college media advising organization, College Media Association (CMA), in the elected role of Vice President for Member Training.
She previously served as the Director of Student Media at Virginia Commonwealth University in Richmond, Virginia, from 2016-2020; as the Assistant Director for Student Media at Appalachian State University in Boone, North Carolina, from 2013-2016; and as the Assistant Director of Student Media at the Savannah College of Art and Design (SCAD) in Savannah, Georgia, from 2008-2013.
Allison holds a Bachelor of Science in Journalism from Georgia Southern University and a Master of Arts in Documentary Photography from SCAD.
Company
Parent: The Appalachian
Ste. 217, Plemmons Student Union Appalachian State University - 263 Locust St. Boone, NC 28608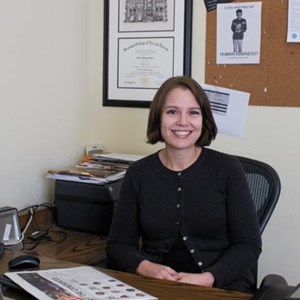 Education
Georgia Southern University 2003
Bachelor of Science in Journalism
Savannah College of Art and Design (SCAD) 2010
Master of Arts in Documentary Photography
Virginia Commonwealth University hopefully 2022
Doctor of Philosophy (Ph.D.)
Awards
2011 Outstanding New Adviser, SCJ
2013 Honor Roll, Four-Year Multimedia Adviser, CMA
2013 Wilton C. Scott Award of Excellence in Advising
2014 Presidential Citation, College Media Association
2018 Top 10 Finalist, KCRW 24-Hour Radio Race
2019 Honorable Mention, NPR Student Podcast Challenge
2019 Award of Excellence, Specialty Audio Program, BEA
2020 Third Place, Special Program/Podcasts, BEA
2021 On Air Fest 2021 Official Selects
Areas of Expertise
ADVERTISING & MEDIA, AUDIO/VIDEO, EDUCATION