Social Security 101: September 10th
The BACC and Edward Jones host the Social Security 101 events.
---
Friday, September 10, 2021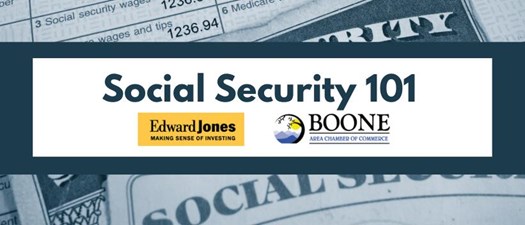 The Boone Area Chamber of Commerce and Edward Jones host Social Security 101 featuring Lisa Wallace, Public Affairs Specialist for the Social Security Administration.
The events will be held at the Watauga County Community Recreation Center at 231 Complex Drive in Boone, NC.
Topics covered include:
Maximizing Eligibility Benefits
The future of Social Security
Early Retirement Benefits
Timelines and penalties
Events are free but space is limited! RSVP above.
For More Information: