Lunch and Learn: Companions For The Journey
---
Tuesday, November 5, 2019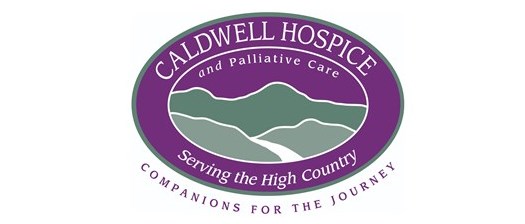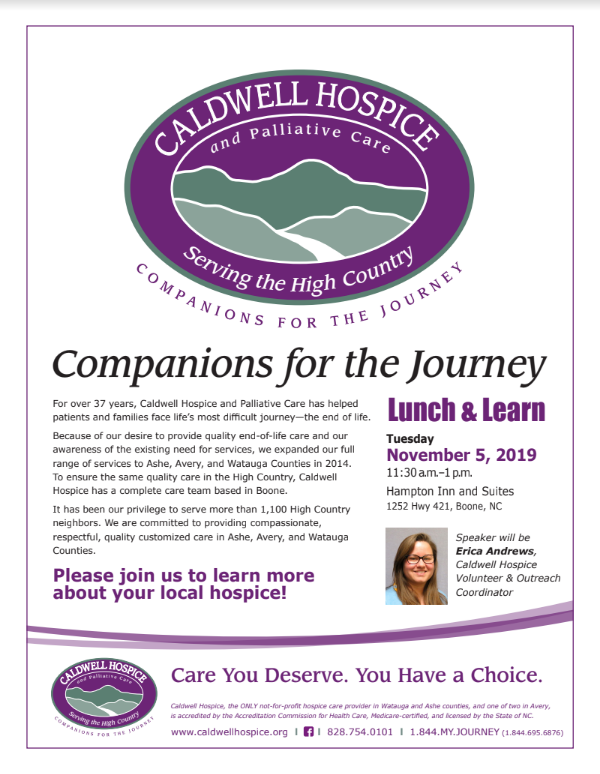 Caldwell Hospice and Palliative Care hosts a special Lunch and Learn on Tuesday, November 5th from 11:30 - 1 pm at Hampton Inn & Suites. 
This interactive experience will help you gain insight on local hospice services. Discussion will cover what hospice care is, why people should call sooner, and the holistic approach hospice takes. We'll also explain how Caldwell Hospice came to the High Country, special resources we are providing to the community, workshops for end of life planning, and more. 
Cost is $10 for Chamber members and $15 for non-members. To register, please click on this link or use the registration tab above.