Grow with Google: Using Data to Drive Growth
Marketing webinar hosted by Google offering tools to grow your business.
---
Tuesday, November 10, 2020
Upon completing registration, the webinar credentials will be emailed on the day prior to each event.

Using Data to Drive Growth
Tuesday, November 10th from 1:00-2:00pm
Times are challenging. We want to help.  The Ashe, Avery, Caldwell, Banner Elk, Boone, and Blowing Rock Chambers of Commerce have partnered with the official Grow With Google team to present this special marketing webinar designed to continue to grow your business during COVID-19 and beyond.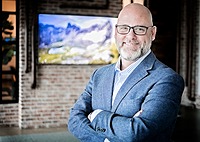 Now more than ever, businesses and nonprofits need to know how to reach and engage with customers online. This custom Google webinar will teach you how to easily, effectively, and affordably attract and retain customers online even during these uncertain times.
Is your website working for you? Is it making or costing you money? Do you even know?
Learn about free Google tools that can help you understand customer behavior with your online presence. We'll show you how you can use this info to make informed decisions about your ongoing online marketing strategy.
In this session we'll teach you how to:
Identify business goals (and how you plan to use your online presence to achieve them)

Incorporate data into your plan and how to find actionable insights in customer patterns and trends

Select the best tools to help you find the answers you need

Demystify Google Analytics and learn how to make it work for you
Gain access and training to the latest free tools Google offers and make smarter decisions about your website and your online presence resulting in more leads, revenue growth, and customer loyalty.
Led by Grow With Google Speaker and Trainer Demming Bass, these are "can't miss" webinars customized for the businesses and nonprofits in your community with additional ideas and strategies on how to market online during the COVID-19 crisis.
As a bonus, ALL registrants will receive up to $150 in Google Ad Credit to immediately market their business with the lessons they learn and apply.
For More Information: