Watauga County / Boone & Blowing Rock Selected for 2022 Appalachian Gateways Community Initiative
Date posted
September 21, 2022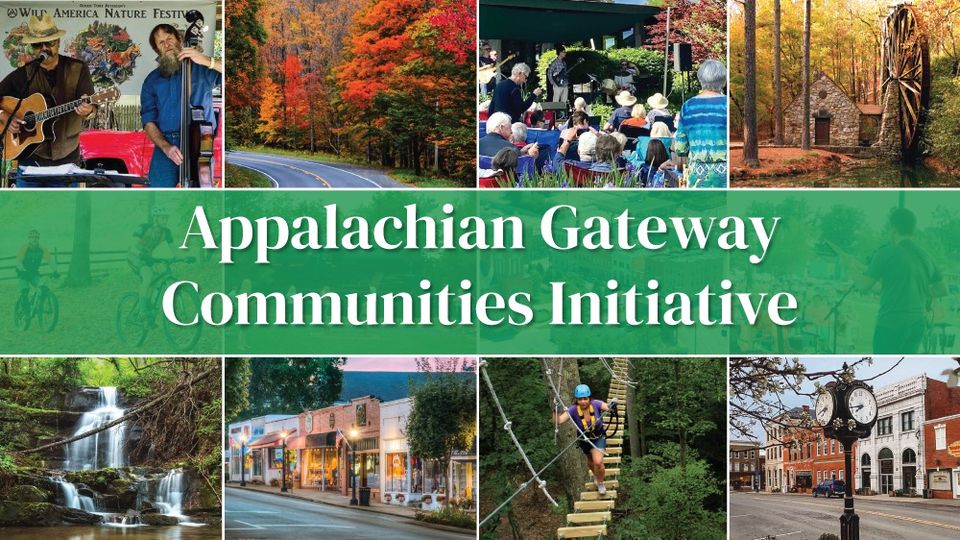 Watauga County / Boone and Blowing Rock has been selected for the 2022 Appalachian Gateways Community Initiative! In late October, a team from Watauga County will head to Lake Junaluska, NC to represent our area and leverage natural and cultural assets to create economic opportunity.
"Our project team is pleased to be selected for this program, and we are looking forward to the insight and information we will gain from the training," said Joe Furman of the Watauga Economic Development Commission. "It is an excellent opportunity for the three governmental units, chambers of commerce, the Blue Ridge Parkway, and the local arts community to collaborate on a distinct economic development strategy."
About the Initiative
From arc.gov
Appalachia's gateway communities — towns bordering on publicly owned lands, like national and state parks and forests — often find themselves caught between promotion and preservation. Promoting nature and culture is key for economic growth, especially for areas experiencing economic distress and transition. Too much use, however, impacts the preservation needed to maintain trails, waterways, crafting traditions, and more for future generations.
To help communities develop thoughtful strategies around some of Appalachia's most treasured assets, The Conservation Fund launched the Appalachian Gateway Communities Initiative (AGCI) in 2007 with support from ARC and the National Endowment for the Arts.
Smart, Sustainable Planning
During the three-day workshop, participating teams hear from national and regional experts, exchange ideas with other teams, and ultimately develop action plans for their communities. Before, during, and after the workshop, teams receive targeted technical assistance, community tourism assessments, small grants for project implementation, and more.
To date, AGCI has supported 12 regional and place-based workshops, issued 46 grants, and engaged teams representing 51 counties across 12 Appalachian states.
What does a gateway community look like? Explore some success stories from around Appalachia.
Learn more about this initiative: https://bit.ly/3OcIXYy