Town of Boone
567 W. King St. Boone, NC 28607
Community Foundation Partner
Member Since: 2000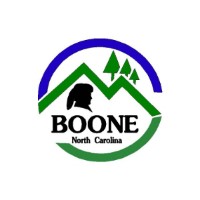 Organization Overview
Embraced by the gentle slopes of the Blue Ridge Mountains and the campus of Appalachian State University, Boone is a real downtown experience - a community with heart, focused on its economic, social, and environmental impact and dedicated to the enriching experiences of art, history, music, food, and shopping.
Parking in downtown Boone is always free on Sundays and Town of Boone observed holidays.
Boone was recently named Outside Magazine's #10 Best Place to Live in America. Downtown Boone is proud to have helped make this accomplishment happen! Thanks to everyone who cast their vote for Boone, NC.