Website Advertising
Take advantage of your Chamber Membership and GET NOTICED!

There are 4 ways to advertise online with your Boone Chamber.
Select an option below, or scroll down the page, to learn more.

Enhanced Member Listing… $240/year

As a member, you automatically have basic placement in our online directory. With an Enhanced Listing your company's information will be more visible than basic listings, as it will appear above any basic listings. In addition to more options within your member page, you have an option to add a logo, map link, and detailed information to the search page listings.
Category Directory Ad… $200/year

Imagine being the first company a user sees when looking for a specific type of product or service. With the Cateogry Directory Ad, your banner will be displayed on specific categories within the online directory. For example, if your business is listed within the "Insurance" category, any user looking specifically at the Insurance category page will see your ad at the top.
Premier Directory Ad… $300/year

The online directory is the second most visited webpage on the chamber's website, next to the homepage. The Premier Directory Ad places your banner on the primary pages within the directory. This includes the directory landing page, search pages events page, job postings and more!
Website Footer Ad… $300/year

The website footer is a location that is visible on ALL chamber website pages. This increases your visibility to users visiting the Chamber's website for visitor information, business resources, events, news, etc.
---
Enhanced Member Listing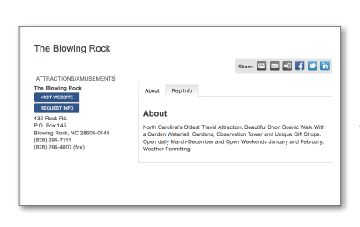 First let's review the basic listing you receive as a member:
Random listing order on directory
Basic business info: name, address, phone
Basic description, directions, hours
Personalized keywords
Basic Listing
---
With an Enhanced Listing you can increase visibility when potential clients search our directory!
Basic listing PLUS:
Logo/image on search results
Image gallery option
Priority placement on listings page, above basic listings
Bulleted business highlights, including links, on member page
Expanded business description
Map feature with description
Enhanced Listing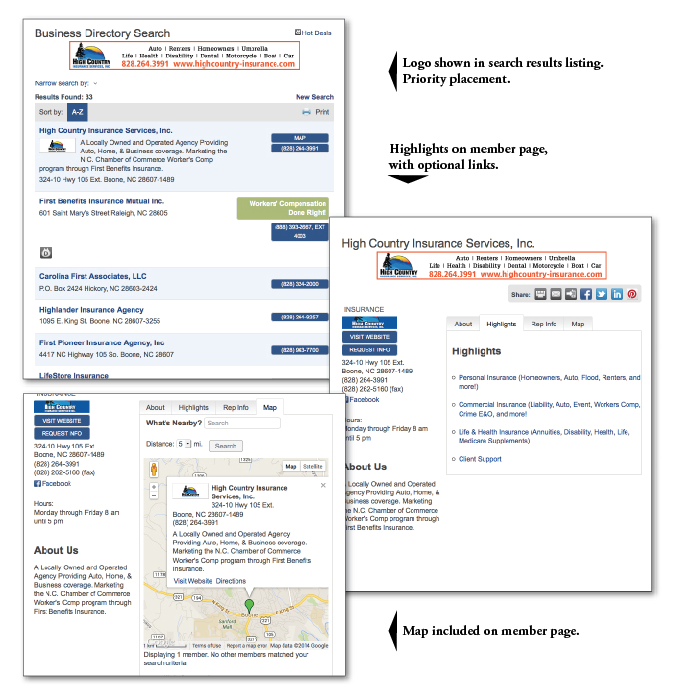 ---
Category Directory Advertising:
Specs:
Located on specific category page(s) within directory:
– For example, if you're business is listed in the "insurance" category, your ad will appear when a user lands on the Insurance Category page. See image below.
480px x 60px
Full color
72dpi jpg preferred
Linked to url of choice
Design can be changed anytime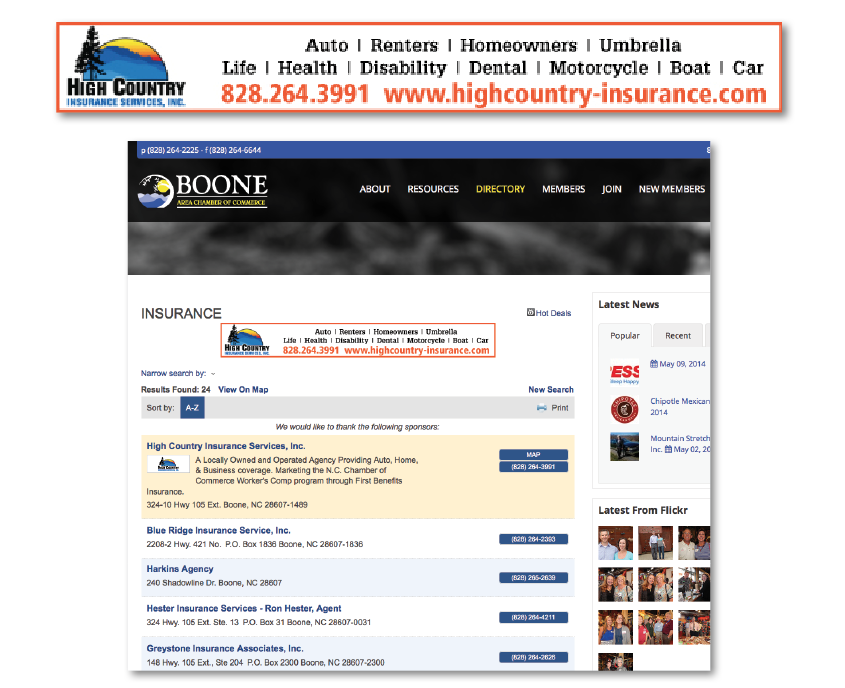 ---
Premier Directory Advertising:
Specs:
Located in on primary pages within directory
– Directory Search Pages, Specific Category Pages, Hot Deals, Events, Job Postings, Calendar, and more!
480px x 60px
Full color
72dpi jpg preferred
Linked to url of choice
Can be changed anytime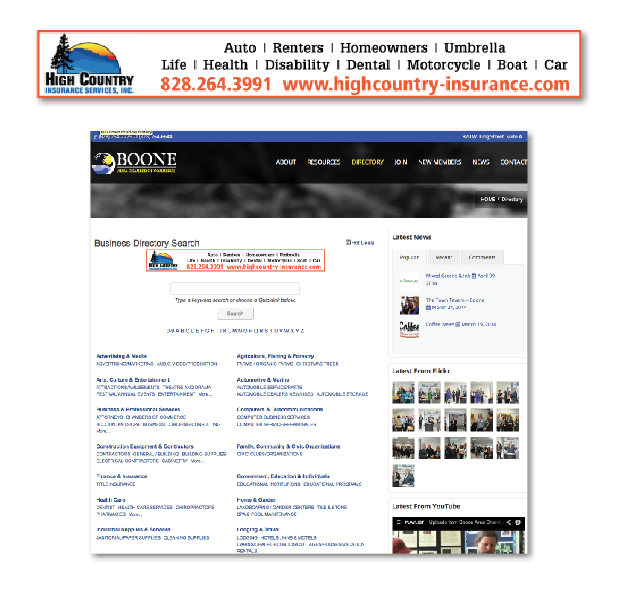 ---
Website Footer Ad:
Specs:
Located in footer of website
225px x 225px
Full color
72dpi jpg preferred
Linked to url of choiceDesign can be changed anytime
Website Advertising