September 2023 New Members
Thank you to the following members for joining us this month!
Waypoint Outfitters
Joined September 11, 2023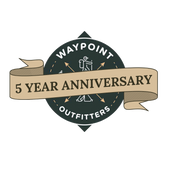 We are a family of 5 that thrives on adventure. We think there is no greater place to host that adventure than our own backyard of Boone, North Carolina. The dream of opening our own technical outdoor store started about 12 years ago. We had the opportunity to move back to Boone almost 8 years ago and jumped on it. We have been planning to open our store ever since. We waited until our family timing was right and for our ideal location to come available. Here we are! We are pumped about our dream coming true!
244 Shadowline Dr Ste C&D, Boone, NC 28607
(828) 865-1100 | waypointoutfitters@gmail.com
---
ERX Emergency Restoration Xperts
Joined September 13, 2023
When disaster strikes, you can call the other guys, or you can call the Xperts. At ERX, we're proud to be the damage restoration company more people trust. Whether you need residential or commercial crisis recovery services, ERX offers 24/7 emergency response to restore your property as quickly as possible. If your property is suffering from fire damage, water damage, wind damage or mold contamination, take action and call ERX today.
7929 Statesville Road, Charlotte, NC 28269
(704) 626-6800 | casey.moss@erx247.com
---
O.D.D. Roofing LLC
Joined September 26, 2023
At ODD Roofing, we believe that your values should be an essential aspect of your roofing project. You know what's best for your home, and your vision should not only be met, but exceeded. You should never have to wonder if your roof contractor is going to take your desires into consideration or not, or keep you in the dark throughout the duration of your project.
711 Main St, North Wilkesboro, NC 28659
(336) 818-3180 | wayne@oddroofing.com