Back to Sponsorships, Class Registration, & Advertising
2021 Holiday Shop Local List
Advertising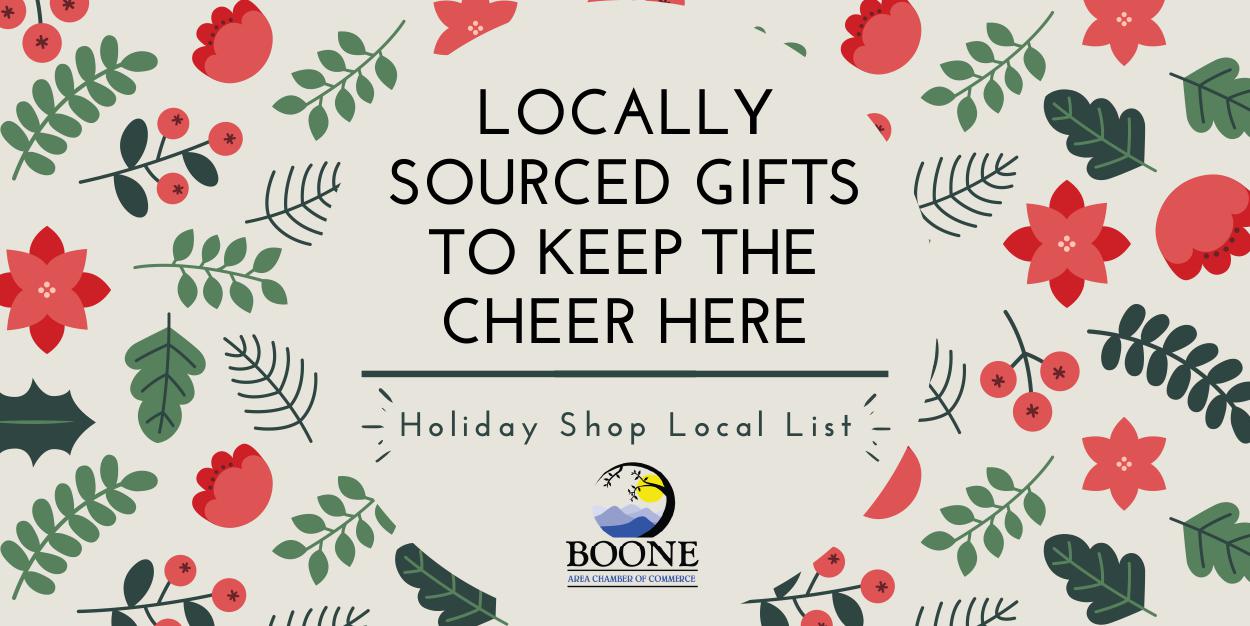 Invest in keeping the CHEER HERE by partnering with the Boone Area Chamber of Commerce with the Holiday Shop Local List!
For $150…
Stand-alone paid social media ad from the BACC highlighting the Holiday promotion of your choice ($25). 
Feature in weekly Holiday Shop Local List stand-alone email to full BACC membership.
Added to BACC landing page for full Holiday Shop Local List with a portion of the investment will also go towards a separate paid social media ad from the BACC promoting full list.
*Registration for weekly spots will open on Friday, November 5th at 10:00 AM on a first-come, first-serve basis. Social media ad and stand-alone email will be sent out based on your selected weekly spot. Information on next steps is provided in the post-purchase confirmation email! 
For questions, contact Katie Greene, Director of Communications and Marketing at Katie@boonechamber.com.

---