Watauga EDC to Hold July Meeting with NC House Representative Ray Pickett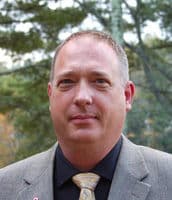 The Watauga County Economic Development Commission will hold its next meeting Friday, July 21, 2023, from 1pm-2:30pm in the Conference Room at the Boone Area Chamber of Commerce, located at 579 Greenway Rd, Suite 101 in Boone, NC. The meeting is open to the public.
This stands as the sixth meeting for the newly appointed Watauga EDC, and the second meeting to be held in Boone.
Following a welcome and review of Town of Boone economic development priorities from Boone Mayor and Watauga EDC member Tim Futrelle, NC House District 93 Representative Ray Pickett will provide an update on the NC State Budget and answer questions from members of the Watauga EDC.
We strive to host inclusive, accessible events that enable all individuals, including individuals with disabilities, to engage fully. To request an accommodation, please contact Joe Furman by email at joe@boonechamber.com or by phone at 828-264-3082.