New Member: Cirque Appalachia
Date posted
September 25, 2018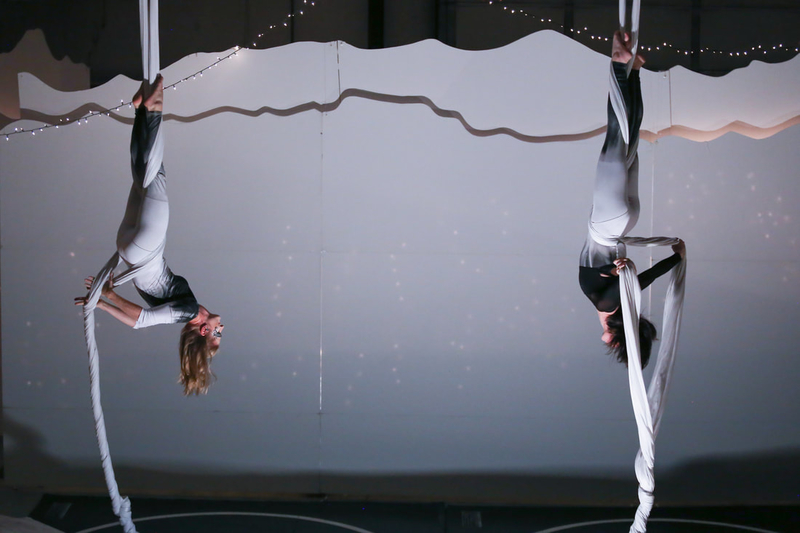 Please welcome our newest member, Cirque Appalachia to the Boone Area Chamber of Commerce Family! A training center with acrobatic flair, Cirque Appalachia offers fitness classes to youth and adults of all levels that can spark lifelong fitness and artistic expression.
Found below is a statement from the Founder, Athalia Whitworth:
Cirque Appalachia offers movement classes for youth and adults cover a range of activities. Experienced coaches train students on circus apparatus, such as Aerial Silks and Chinese Pole, and conditioning classes enhance agility and strength.

Youth learn acrobatic skills in tumbling classes and adapted aerial classes, where coaches take care to meet the unique needs of their growing bodies.

Enrolled students have an opportunity to share their skills at informal showcases for family and friends.

Cirque Appalachia welcomes guest artists, who share a variety traditional and contemporary acrobatics through workshops and demonstrations. Visitors to the Boone area are welcomed to experience circus arts by coming to a Try It Out class or blending into a more experienced levels class.

"Mindfulness is the core value Central to what we do. Grace is the language we seek to speak. Acrobatic flair is our inspiration. In that kind of space, fitness and artistic expression are fostered for every "body."
If you are interested in learning more information about Cirque Appalachia, please visit their website here or contact Athalia Whitworth.