Career Center: Marketing Representative for Carolina West Wireless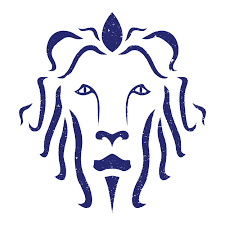 Carolina West Wireless is seeking a Marketing Representative to join their team.
Wilkesboro, NC

FUN ENVIRONMENT. GREAT PEOPLE. EXCELLENT BENEFITS.
JOIN THE HOMETOWN TEAM!


The primary role of the Marketing Representative is to support and grow sales and revenue results through our sales and marketing initiatives. The Marketing Representative assists in the ideation, coordination, and execution of multiple projects, including but not limited to, expense tracking, event tracking, and production management while offering additional support of sales and marketing department needs.
Events and Sponsorship Coordination
o Develop and maintain events calendar
o Create and maintain event and sponsorship activation plans
o Communicate with members of sales and other departments
o Manage giveaway item inventory and ordering process with vendors
o Run reporting to track success metrics
Sales Channel Support
o Communicate quarterly local advertising plans
o Develop and execute device planogram process
o Coordinate POP / merchandising updates
o Manage print production with vendors
Ad Agency/Media Coordination
o Maintain communication matrices and media flowcharts
o Provide expense tracking, proof of performance reporting, and reconciliation reporting
Competitor/Industry Intelligence
o Assist in researching and compiling competitive and industry information
o Assist with coordination of routine communication of key findings
Expense Coordination
o Assist in process of budget forecasting
o Assist in Account Payables approvals, line item expense tracking, and reporting
Responsibilities to include other duties and functions as decided by management.


• Bachelor's Degree in Marketing, Business Administration, or related field, or equivalent experience.
• 2 - 3 years of relevant experience; retail marketing experience is a plus; wireless or subscriber service based experience a plus
• Experience in project coordination and management; in marketing a plus
• Experience managing vendor relationships
• Strong time management and organizational skills to manage multiple projects with attention to accuracy and detail
• Ability to move easily between tasks in a fast-paced, deadline-driven environment
• Excellent verbal and written communication skills
• Ability to effectively collaborate across departments
• Ability to demonstrate flexibility and respond to unanticipated events
• Strong interpersonal skills
• Fluent in Microsoft Office, especially Excel
• Some occasional evening or weekend work may be needed
• Ability to meet physical requirements of bending, stooping, lifting, sitting, and standing. Ability to use computer/keyboard and general office equipment, and ability to lift and carry up to 25 pounds.
To apply, visit this link