State of the Community Series: Education
---
Streaming link will be provided upon registration.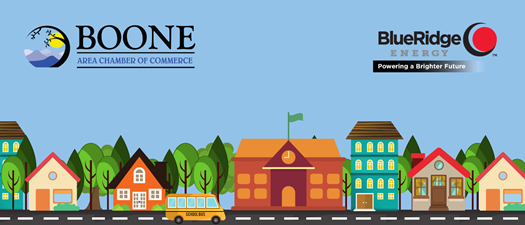 Education is a major component of the High Country's economic engine.
Local educators are not only training the workforce of tomorrow, but these professionals comprise the staffs of two of the three largest employers in our area. The High Country is also the beneficiary of millions of dollars in recurring revenue from our post-secondary population and the campuses that host those students have invested well over $500 million dollars in infrastructure improvements over the last decade.
The Boone Area Chamber of Commerce continues the State of the Community Series, highlighting local education partners. 
As schools of all scopes and sizes prepare for the upcoming school year, hear the latest surrounding operations plans, new classroom initiatives, workforce training opportunities, and what's to come in the wave of infrastructure investments by these agencies.
To highlight the relationship between our business community and the education sector, a special guest from Watauga County Schools will join us to share the impact of Blue Ridge Energy's Bright Idea Grant.  
The event will stream LIVE from the Blue Ridge Energy Watauga District Office.
Featured Guests:
Dr. Scott Elliott, Superintendent, Watauga County Schools

Dr. Lee King, President, Lees-McRae College

Randy Ledford, Vice President of Instruction, Caldwell Community College & Technical Institute

Dr. Heather Norris, Provost and Executive Vice Chancellor, Appalachian State University
Format and Registration
This interview-style event will be hosted by Katie Greene, Director of Communications and Marketing for the Boone Area Chamber of Commerce.
Participants will have an opportunity to submit questions to be asked as part of each conversation during the session.

Registration is open to Chamber members for $5 and non-members for $10. PLEASE NOTE: When registering multiple people, please enter unique email for each participate to ensure they receive their own unique join link. 
Additional State of the Community Series Events
infrastructure Development - Wednesday, September 22nd

Tourism - Wednesday, November 3rd
Contact info@boonechamber.com or call 828-264-2225 for questions.  
For More Information: