Social Security 101 and SECURE Act For HR and Tax Professionals
The ins and outs of Social Security for you and your employees.
---
Friday, September 25, 2020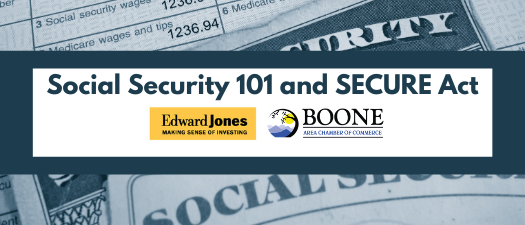 Social Security 101 & SECURE Act For HR and Tax Professionals
Friday, September 25th from 12:00-1:00pm
Save Time — Business Owners Report Wages Online
Income Taxes and Social Security Benefits
When are you eligible to receive retirement benefits?
How does early retirement affect your benefits?
Disability, survivors, and spouse benefits
How do you get the most from your benefits?
What is the future of Social Security?
Can I verify the Social Security number for new hires?
When should you file for Medicare?
If I have trouble, who can I contact for assistance?
Featuring:
Lisa Wallace, Public Affairs Specialist, Social Security Administration
Jason Sirmon, Financial Advisor, Edward Jones
For More Information: