Shop Local Saturday
Shop Local Saturdays Aim to Provide Support Wide Variety of Area Businesses
---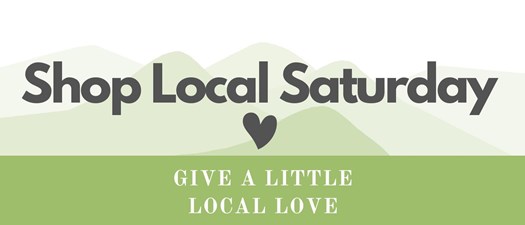 Local Purchases Are Powerful
"Shop Local Saturday" aims to raise awareness ands support for a wide variety of local businesses impacted by COVID-19.
Let's be CREATIVE with our purchases, considering the multitude of retail, hospitality, and service industries, who still offer gift cards and online purchases, along with our essential businesses who are taking walk-in traffic.
Then, on April 18th...
❇️SHARE a picture of your purchase
❇️HASHTAG #KeepBooneHealthy
❇️TAG the Boone Area Chamber of Commerce
Businesses are encouraged to complete this short survey to accurately describe ways customers can interact. Results will be shared on a centralized list at www.boonechamber.com/restauranstandretail to help drive community purchases. Businesses can also download this graphic to share on social media and other communication channels in advance of the first Shop Local Saturday.
Let's spread a little #LocalLove!