Back to Events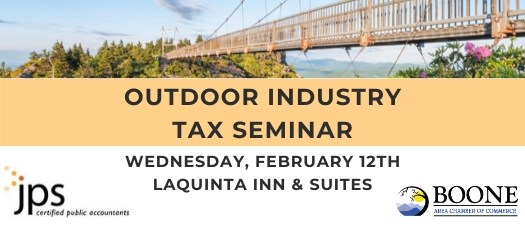 Johnson Price Sprinkle PA Outdoor Industry Tax Seminar
Wednesday, February 12, 2020
Event Details
Outdoor Industry Tax Seminar
Johnson Price Sprinkle PA will provide practical tax information to outdoor industry businesses on Wednesday, February 12th, from 9-11 AM at LaQuinta Inn & Suites in Boone. 
Topics will include R&D, bonus depreciations, QBI deductions, real estate & more. Bring your in-house financial decision-makers and your questions with you for this informative presentation. 
Coffee & light snacks provided. The event is free for Chamber members but registration is required. Please use the registration tab above or click this link to reserve your seat.
About Your Presenter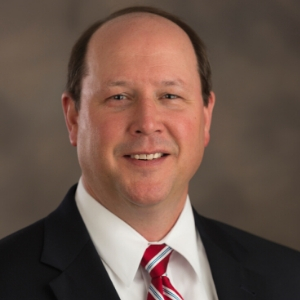 Mickey Dale is a CPA and Shareholder at Johnson Price Sprinkle PA. He joined JPS in 1988 and is a graduate of Wingate University with a B.S. in Business Administration, emphasis in Accounting.
Mickey has thirty years' experience at JPS, with business and individual taxation services as his primary focus. Mickey provides tax planning, estate and succession planning, fringe benefit planning, IRS problem resolution, and review of a broad range of tax returns, with a particular focus on manufacturing, construction and real estate development, and cooperative industries.
Mickey is highly respected for his solid and comprehensive tax experience, and, enjoys helping clients navigate advantageously in the area of ever-changing tax codes. Clients appreciate his genuine interest and proactive solutions to their personal and business needs. Prior to JPS, Mickey worked for a large international accounting firm and with the North Carolina Department of Revenue.
In his spare time, he enjoys volunteering in the community, golfing, reading and spending time with his family and friends.
For More Information:
David Jackson
President/CEO
Boone Area Chamber of Commerce
(828)264-2225