Business After Hours - App Theatre
---
Tuesday, October 29, 2019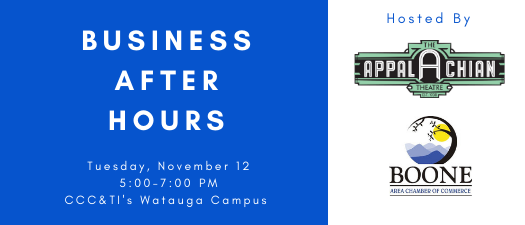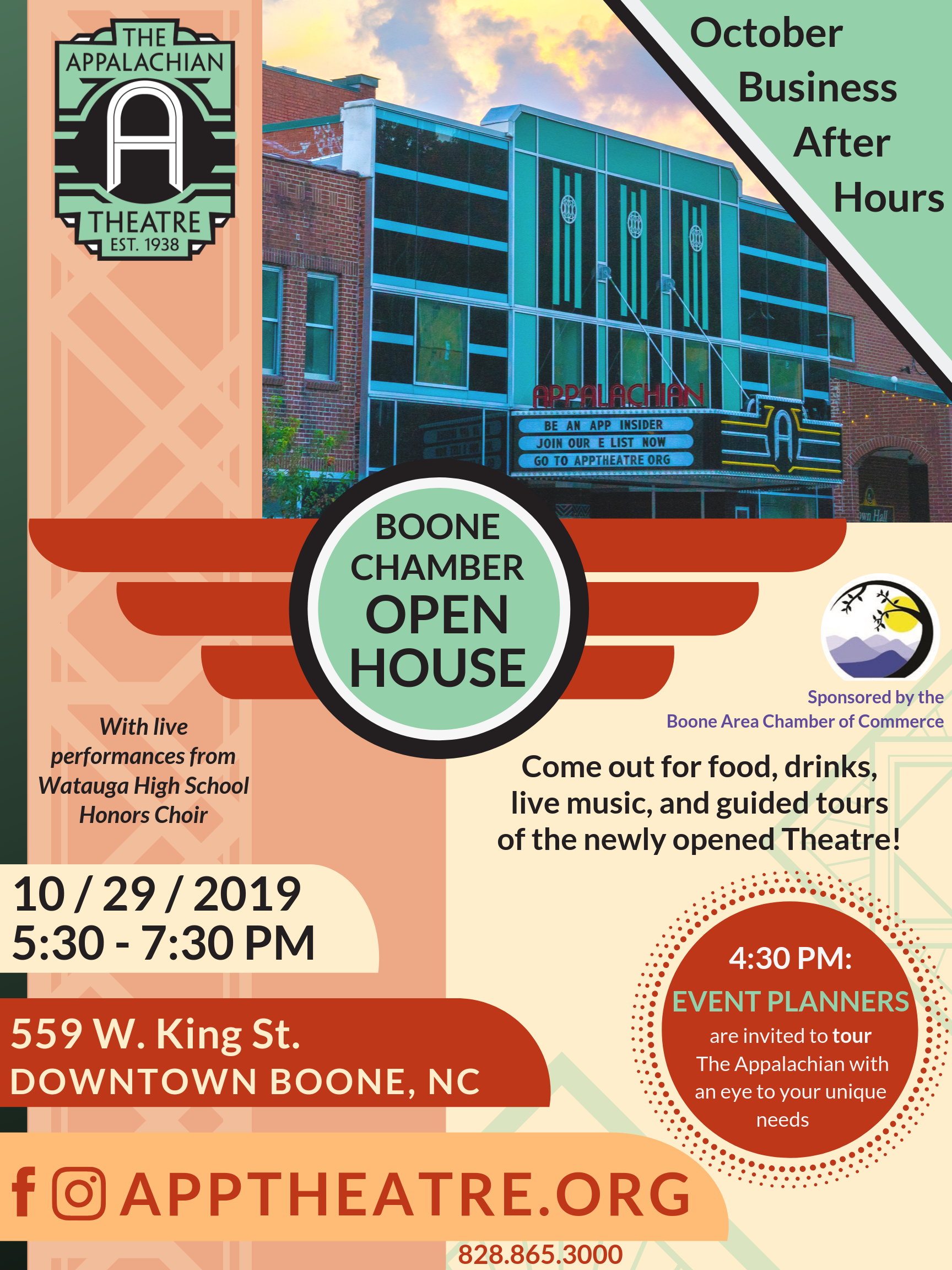 Please join us for our October installment of Business After Hours at Appalachian Theatre!
Located at 559 West King Street, Appalachian Theatre will be providing a first look for Chamber members into the space. At 4:30 Area Event Planners will be able to tour the facility for their unique needs, at 5:30 Chamber Members will be invited on a guided tour from Theatre Board Members. Finally, at 6:15 Watauga High School's Honors Choir will be hosting a special performance for guests to enjoy!
Come out to enjoy drinks, food, music and more with us on Tuesday, October 29th.