2018 4 Under 40 Awards
Presented by Appalachian Commercial Real Estate

2018 4 Under 40 Winners (L to R): Jim Street, Anna Oakes, Tyler Moffatt, Danny Wilcox, Zack Green
The Boone Area Chamber of Commerce 4 Under 40 Awards highlight emerging leaders in the High Country business community.
Awards are distributed to honorees in the following categories: Business Owner, Rising Star, Non-Profit, and Education. Nominees must be 39 years-old or younger and must exhibit professional success while a member of the Boone area community.
The 2nd-annual award ceremony was held Wednesday, April 18, 2018 at Harvest House in Boone.
2018 Honorees
Non-Profit Business: Danny Wilcox, We Can So You Can Foundation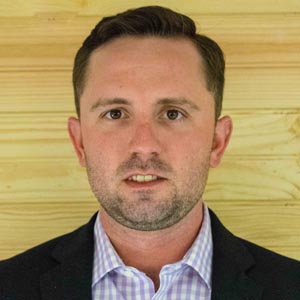 Danny Wilcox continues to grow the visibility and impact of the We Can So You Can Foundation, a mission driven public charity funded in part by Appalachian Mountain Brewery and the Farm To Flame food truck. The organization aims to support the communities it serves through investment in social-minded businesses engaged primarily in education, agriculture and renewable energy. Wilcox has taken the power and spirit of non-profit fundraising and combined that with unique event collaboration and management to help create new seasonal attractions in the area. Projects such as Haunted Horn and Rail Jam have helped provide funds for the refurbishment of the Daniel Boone Amphitheater. Under his leadership, We Can So You Can has also worked with local businesses and causes, like the Appalachian Theatre renovation project, to create special brews or unique events that pour money directly into the coffers of those looking to grow the community.
Additional finalists: Andy Hill, MountainTrue; Jesse Pope, Grandfather Mountain Stewardship Foundation; Angela McMann, Western Youth Network
Business Owner: Tyler Moffatt, Moffatt & Moffatt, PLLC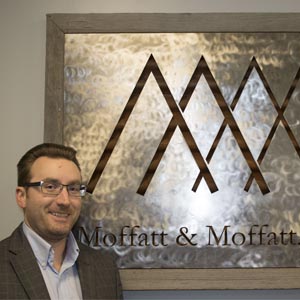 Tyler Moffatt was bitten by the entrepreneurial bug soon after passing the North Carolina State Bar in 2010. He and wife Amanda planted the seeds of Moffatt & Moffatt PLLC in 2010 as he was clerking for law firms in North Carolina and Tennessee. A graduate of North Carolina State and Elon Law, he quickly moved from working for others into establishing a full-time practice. Since 2012, Moffatt & Moffatt has been providing legal services, specializing in business law in both North Carolina & Tennessee. While working to get his own firm started, he continued to find ways to serve the community, working as a local SCORE mentor in addition to serving as chair of High Country Young Professionals. He continues to educate and inform the future entrepreneurial workforce, serving as an adjunct professor teaching business law at both Lees McCrae and Appalachian State.
Additional finalists: Nathaniel Brackett, Victorian Inn; Melissa Helms, Woof Pack Pet Services & Dog Training; Chase Luddeke, Mellow Mushroom
Education: Zack Green, The Mountain Alliance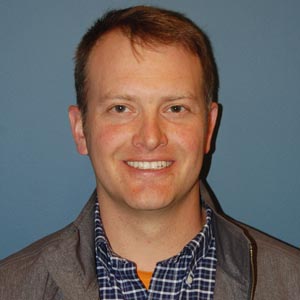 Zack Green is in his 3rd year as executive director of The Mountain Alliance, a non-profit organization started in 1990 with an aim to empower students of all socioeconomic and cultural backgrounds to be actively engaged in their learning experiences and to succeed in the academic environment. He leads the organization's benchmark programs like the Rolling Academy, a two-week summer adventure that serves as an advanced leadership academy using a bus as classroom, base camp, and vehicle for service and adventure challenges. He's grown opportunities for students to connect through community projects, helping them to accumulate thousands of service hours annually, while also helping to create a true learning lab for developing leadership skills. In his tenure he's launched the "School's Out" academic support program. He has also taken the lead in expanding Mountain Alliance services to Avery County. He holds both an Undergraduate degree in Political Science and Master's degree in College Student Development from Appalachian State.
Additional finalists: Allison Dodson, Appalachian State University; Madison Hollar, Cove Creek School; Tierra Stark, Watauga High School
Rising Star: Anna Oakes, Mountain Times Publications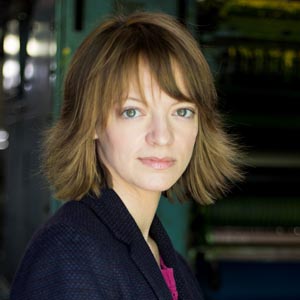 Anna Oakes has been a fixture on the local media scene for a little more than a decade. A well decorated graduate of Appalachian State, she returned to the High Country shortly after graduation to work for High Country Press, where she capped a four-and-a-half-year career by serving as managing editor of the weekly publication. In January of 2012, she moved to the Watauga Democrat, where in addition to reporting, she worked to revamp the online presence of Watauga County's paper of record. In January of 2016, she became the Editor of the Watauga Democrat and All About Women, a magazine that was just awarded 2nd place in the category of niche publication by the North Carolina Press association. All totaled, she is a nine-time honoree by the NC Press dating back to 2007. In addition to her work, she is involved in a leadership capacity with the Boone Service League and uses her skills as a communicator to benefit several local organizations.
Additional finalists: Keith Shockley, Wells Fargo Bank, N.A., Allen Storie, Hound Ears Club, Danielle Wade, Jackson Sumner & Associates
Respect Your Elder Award: Jim Street, Appalachian State University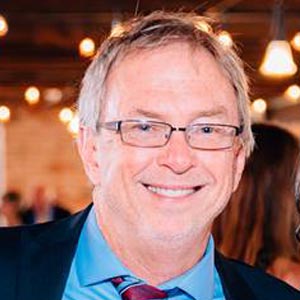 Dr. Jim Street is the Senior Associate Director for Leadership Development at Appalachian State University, and the 2018 recipient of the Respect Your Elder award. This award honors individuals who have a deep impact as influencers, motivators, and mentors to our emerging leaders of tomorrow. He coordinates the leadership coaching program, the LeaderShape Institute, and works with the Service and Leadership Floor. Dr. Street has been at Appalachian State since 1991 and has at some point worked with various campus activities and leadership development programs: from advising fraternities and sororities to coordinating Emerging Leaders, and advising Club Council. Dr. Street serves as the lead facilitator for the Watauga Leadership Challenge series conducted by the Boone Area Chamber of Commerce. His personal civic engagement includes being a member and past-president of the Boone Sunrise Rotary, being a member and past-chair of the Blue Ridge Chapter of the Red Cross and assisting non-profit organizations with organizational and leadership development.