Job Opportunity: Community Relations Coordinator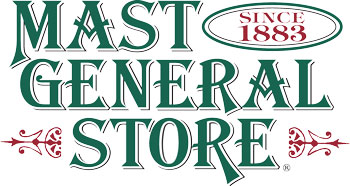 POSITION: COMMUNITY RELATIONS COORDINATOR
LOCATION: VALLE CRUCIS, NC
AVAILABLE: IMMEDIATELY
CONTACT: RYAN ROBINSON

Mast General Store is a values driven organization that fosters an environment where employees are encouraged and supported to do their personal best. The company strives to be a part of the greater community by getting involved and giving back. Mast General Store actively supports many causes relating to human needs, arts/education and conservation/preservation. Carrying on the traditions of a general store includes helping our neighbors!

Community Relations Coordinator: Mast General Store is passionate about our brand as well as our role within our communities. We're looking for a Community Relations and Marketing Coordinator to support our stores. This individual must be self-motivated, charismatic, enthusiastic, and meticulously organized. They must possess strong leadership skills and have a strong understanding of marketing, community relations and public relations.

Their responsibilities will include, but are not limited to community outreach and education, public speaking, representation on boards and/or committees, media relations, event management, community partnership, sponsorship, and advertising negotiations, administering donation programs, as well as coordination and promotion of in-store events.

The Community Relations Coordinator will be charged with...
• Growing Mast General Store's community
• Supporting and promoting in-store events
• Publicizing events through community contacts, publications, and online calendars
• Identifying and developing community partnerships
• Sourcing, negotiating and managing local advertising and sponsorship opportunities
Qualified Candidates will meet the following criteria…
• Bachelor's Degree with non-profit administrative or community development experience preferred.
• Knowledge of the Mast Store markets
• Strong collaborator and team player who listens effectively and communicates clearly
• Relates easily to people, building rapport and collaborative working relationships
• Strong writing and public speaking skills
• Strong computer skills
• Self-motivated, organized with critical attention to detail and deadlines, and the ability to adapt well to change in direction and priorities
• Strategic thinker with both creative and analytical skills
• Availability to travel to other store locations to provide support as needed.

Full benefit package includes health, life and disability insurance, wellness reimbursements,
discounts, bonus and incentive programs and 401(k) Plan and Employee Stock Ownership Plan.

Please email application and resume to Ryan@mastgeneralstore.com. No phone calls please.
Mast General Store®, Inc is an equal opportunity employer that is committed to diversity and
inclusion in the workplace.