Career Center: Junior Account Executive at G&T Communications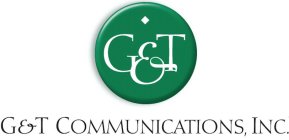 G&T Communications is looking for a Junior Account Executive to join their team. 
"Join a nationally award-winning public relations and advertising team with clients across the U.S. In business 23+ years, with personable and success-oriented team members, we have offices in Boone and Asheville, NC. This position will be in Boone, ranked one of the most beautiful college towns in the nation.
This person will initially serve in a support role with project coordination, client support, social media, ad placement, analysis and tracking. Day-to-day responsibilities focus on ensuring project deadlines are on track and within time budgets. This role has opportunity for an expanded role, depending on performance.
Minimum 1 year work or intern experience in the communication, public relations, marketing, fundraising or advertising field. Bachelor's degree in communication, public relations, advertising, marketing, or related field preferred. Mac computer skills are required.
Applicant must be extremely organized, a team player and self-starter with a record of excellence, expertise and efficiency.
Boone offers a mix of mountain and university culture with a range of outdoor activities. It is a region of natural beauty and is a great home for families or budding professionals."
 The deadline for this application is August 15, 2019. To apply, click this link.