Back to Current Members
Professional Bio
Karen Livingstone is an information security and regulatory compliance professional with 25 years' experience helping organizations understand, identify, and manage cybersecurity risk. Karen is the founder of My Cyber Advisors LLC., a professional advisory and assurance services firm providing cyber security consulting services. Karen is also a founding member of SOC2 Services LLC., a professional services firm providing SOC 2 examination services. Prior to starting her own practice, she was the Chief Audit Executive for Heico Aerospace Corporation. She also served in various information security, IT audit, regulatory compliance roles at Electronic Data Systems, Knight Ridder, Office Depot, Florida Power and Light, Arthur Andersen, the Institute of Internal Auditors, and other IT advisory and consulting firms. Karen has significant practical experience in assessing compliance against numerous regulations addressing the security, availability, confidentiality and privacy of information.

Karen received a Bachelor degree in Accounting and a Master's degree in Information Systems from Florida Atlantic University. Karen's professional certifications include: Certified Public Accountant (CPA), Certified Information Systems Auditor (CISA), Certified Anti-Money Laundering Associate (AMLCA), Certified Internal Auditor (CIA), and Certified Risk Management Associate (CRMA).

Karen has instructed courses for several universities and co-authored papers in risk management, information security, and compliance and has collaborated with regulatory, legislative, and standard setting bodies including IFAC, PCAOB, SEC, World Bank, and the OECD. Karen has helped numerous organizations operating in diverse industries identify, manage, and mitigate cyber security risk through the development and implementation of best practice frameworks and solutions including the National Institute of Standards and Technology (NIST) Cyber Security Framework.
Company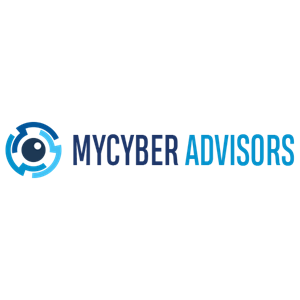 My Cyber Advisors
Blowing Rock, NC 28605
352.602.8140
https://mycyberadvisors.com
Member
---
Education:
Florida Atlantic University 1989 and 1993
BBA Accounting, Masters Management Infor. Systems
Volunteer Work:
Women in Community Service Program,
Areas of Expertise
BUSINESS COACHING/CONSULTING, COMPUTERS & COMMUNICATIONS, PROFESSIONAL SERVICES