4 Under 40 Awards
Presented by Appalachian Commercial Real Estate

An evening designed to celebrate 16 emerging High Country's leaders was highlighted by five honorees earning accolades during the 7th annual Boone Area Chamber of Commerce 4 Under 40 Awards ceremony. The event was hosted on Thursday, April 6, 2023, in front of a crowd of over 200 attendees at the Appalachian Theatre in Downtown Boone. The 4 Under 40 awards are presented annually by Appalachian Commercial Real Estate.
Nearly 40 unique nominations were submitted by local community members for this year's awards, and 16 finalists across four categories were recognized during the event. The evening also included the presentation of the annual Respect Your Elder award, which is given to a community member who has offered support and mentorship to aspiring leaders. Over 115 individuals have been recognized during the 4 Under 40 Awards since the event's inception in 2017.
Nominees were sought in the categories of business owner, education professional, non-profit business professional, and rising star. A biography of each award honoree is listed below:
7th Annual 4 Under 40 Awards - Live Broadcast Archive
---
Business Owner: Halee Hartley, Kid Cove
With a deep waiting list for access to childcare in Watauga County, Halee Hartley opened Kid Cove in 2018 with space for 30 students. With more than a decade spent working in the industry, she opened her business with the goal of helping children develop and learn through creativity, and a belief that a well-rounded education starts with a well-rounded pre-school experience.
Within five years of starting her business, Hartley saw the opportunity to meet additional childcare capacity needs and launched a second location to focus on half-day and drop-off daycare services. Kid Cove now serves over 100 children between its two facilities, creating flexibility for parents that has been a popular enhancement to the High Country's evolving childcare landscape.
Hartley holds a Batchelor's Degree in Early Childhood Education from Kaplan University and a Master's Degree in Educational Psychology from Purdue University. Always operating with a growth mindset, she now offers a summer camp through her Oak Grove Rd location, providing 75 slots for children to enjoy an outdoor-focused experience. She plans to open Abide Academy in the Fall of 2023, a private academy serving K-12 students.
Additional Finalists: Alex Brown, Corbetts Produce; Amanda Hood, Mountain Elite Cheer & Tumbling; Melody Pineda, Mountaineer Mania / Mast Farm Inn
| | |
| --- | --- |
| Year | Business Owner |
| 2017 | Grant Seldomridge, River & Earth Adventures Inc. |
| 2018 | Tyler Moffatt, Moffatt & Moffatt, PLLC |
| 2019 | Joseph Miller, COBO/Black Cat Burrito |
| 2020 | Seth Sullivan, The Cardinal/Lily's Snack Bar |
| 2021 | Matt Vincent, VPC Builders |
| 2022 | Megan Ward, The Care Collective |
| 2023 | Halee Hartley, Kid Cove |
---
Education Professional: Garrett Price, Director of Communications, Watauga County Schools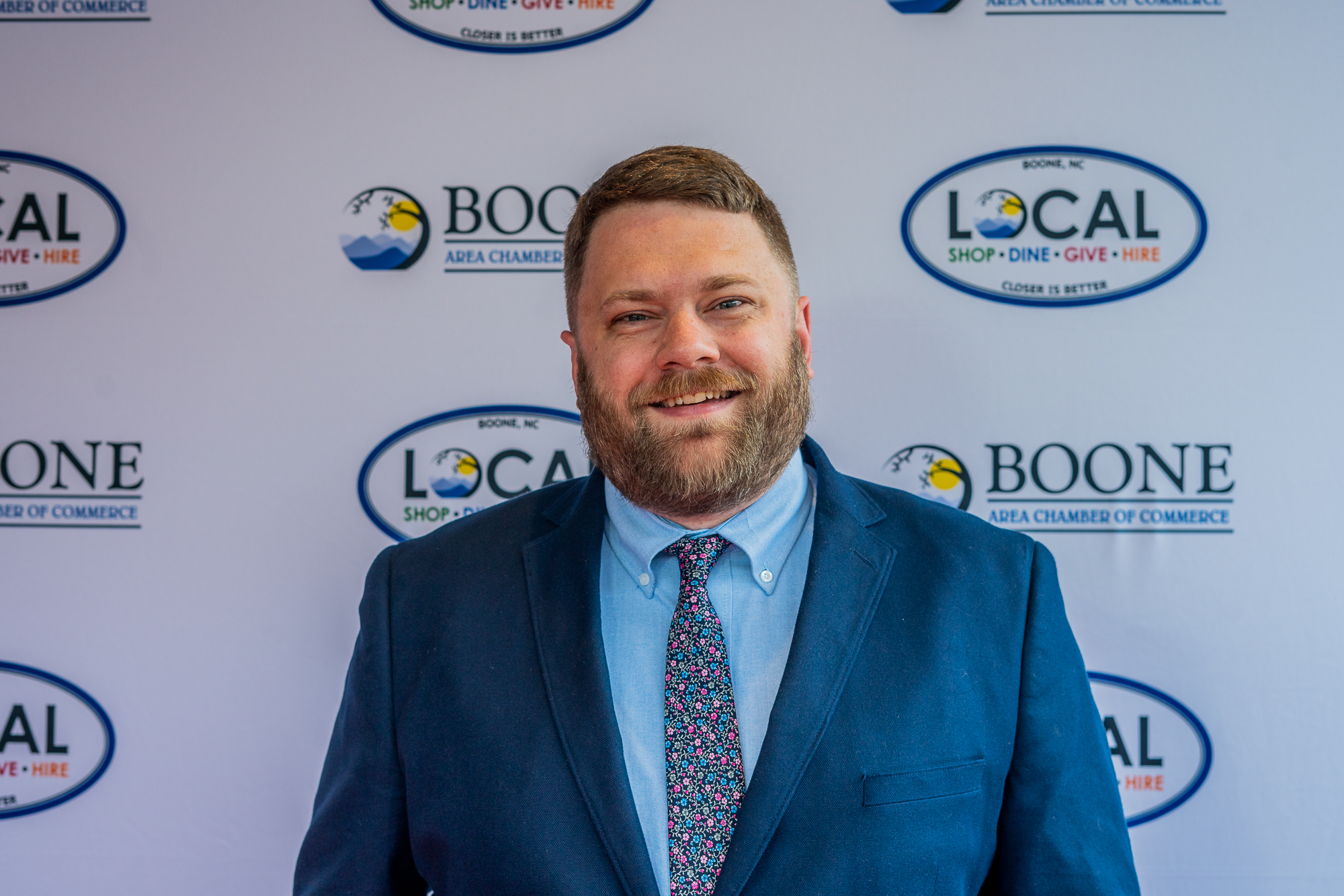 Garrett Price was hired as the Director of Communications and Public Relations in 2016. He is a native of Watauga County, attended Mabel Elementary School and graduated from Watauga High School. Prior to his position with Watauga County Schools, he was a local government and education reporter for the Watauga Democrat.
Price has been the recipient of numerous awards from the NC School Public Relations Association. His honors include Blue Ribbon Awards in the categories of Graphic Design, for materials promoting and celebrating the successes of the school system to prospective parents and students, and Electronic Media, for his annual teacher of the year celebration videos and numerous productions informing the public about the ever-changing status of pandemic precautions and procedures.
A key member of the WCS central office team, Price maintains and utilizes the system's strategic communications framework to guide public communications and reinforce the importance and value of the county's public school system. Price maintained a weekly dashboard of statistics and information during the height of the COVID-19 pandemic to help the public see how the school system was tracking cases and maintaining the safe and healthy operation of schools.
Additional Finalists: Melissa Miller, Math I Teacher, Green Valley School; Matthew Sawyer, Director of Accounting Program, Caldwell Community College & Technical Institute; Dr. Jason Xiong, Associate Professor of Computer Information Systems, Director of Master of Science Applied Data Analytics Program, Walker College of Business, Appalachian State University
| | |
| --- | --- |
| Year | Education Professional |
| 2017 | Dr. Caleb Marsh, Caldwell Community College & Technical Institute |
| 2018 | Zack Green, The Mountain Alliance |
| 2019 | Dr. Tierra Stark, Watauga High School |
| 2020 | Laura Berry, Watauga High School |
| 2021 | Dr. Alex Howard, Division of Student Affairs, Appalachian State University |
| 2022 | Dr. Jamie Parson, Appalachian State University |
| 2023 | Garrett Price, Watauga County Schools |
---
Non-Profit Business Professional: Brittany Luxton, Director of Finance, W.A.M.Y. Community Action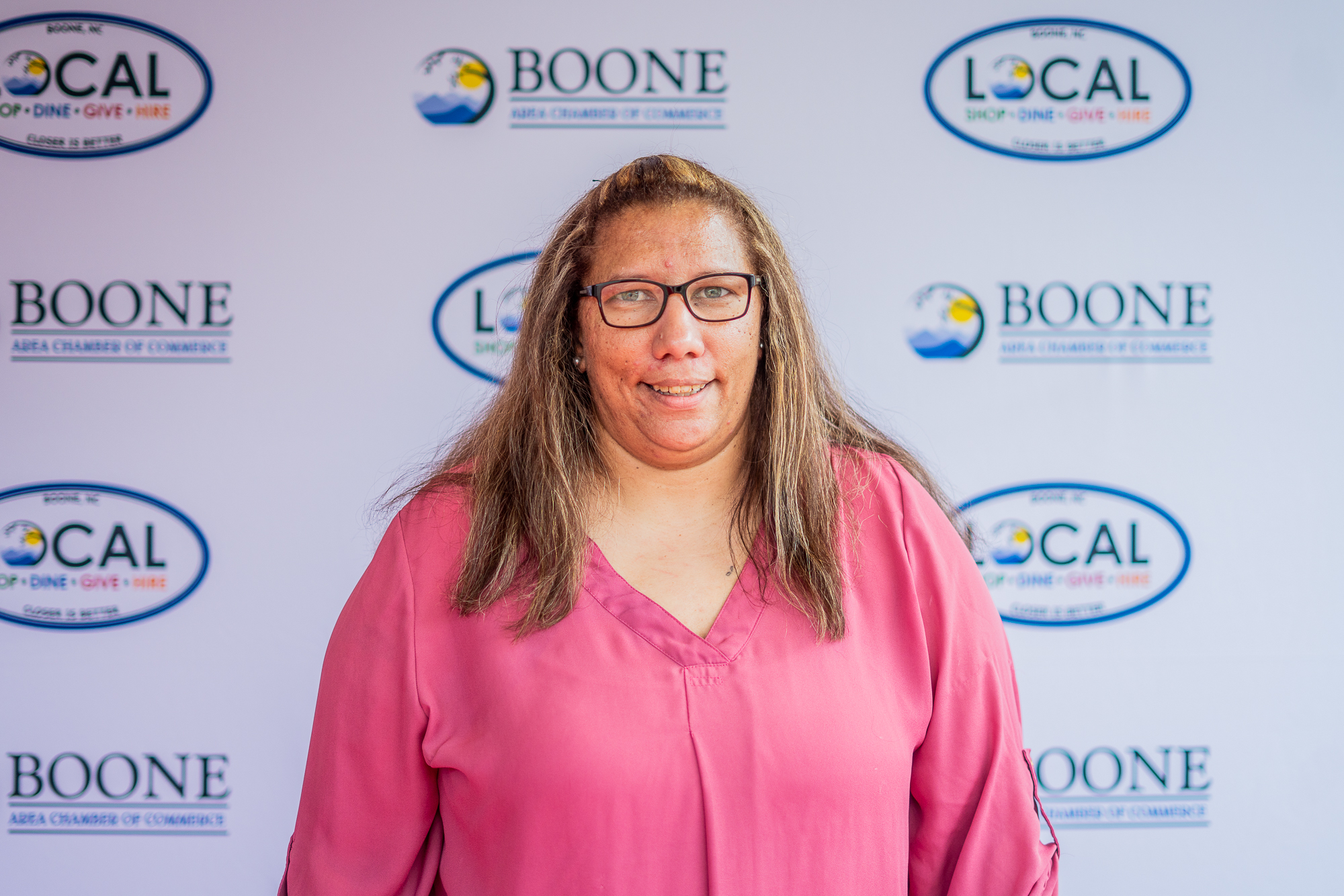 Brittany Luxton serves as Finance Director for W.A.M.Y. Community Action, a position she has held for 11 years. She manages a $2M annual budget and frequently communicates with State and Federal partners to maximize the organization's ability to receive grant dollars and other sources of funding.
Luxton came to W.A.M.Y. as a client in their Total Family Development program. She was taking courses toward an Associate's degree, raising a child with medical challenges, and working two jobs in the area. Though those interactions, the W.A.M.Y. leadership team noticed a professional with drive and ambition, and offered Luxton a work-study position to assist the finance office while she completed her coursework. She was promoted to Finance Director in 2012 and has used her experiences with W.A.M.Y. to bring new efficiencies to the organization.
A graduate of Caldwell Community College & Technical Institute, with concentrations in Accounting and Computer Technology, Luxton completed her Non-Profit Management Certification from Duke University in 2019. In addition to her professional career and family time, she serves as a volunteer basketball coach through Watauga County Parks & Recreation.
Additional Finalists: Jordan Sellers, Northern Peaks Trail Director, Blue Ridge Conservancy; Lindsey Sullivan, Health Strategist, AppHealthCare; Liz Whiteman, Executive Director, Blue Ridge Women in Agriculture
Year
Non-Profit Business Professional
2017
Jennifer Warren, Western Youth Network
2018
Danny Wilcox, We Can So You Can Foundation
2019
Andy Hill, Mountain True
2020
Lane Moody, Downtown Boone Development Association
2021
Mollie Furman, The Mediation & Restorative Justice Center
2022
Caroline Poteat, Blue Ridge Conservancy
2023
Brittany Luxton,

W.A.M.Y. Community Action
---
Rising Star: Ashli Kemo, Business Development Manager, Spangler Restoration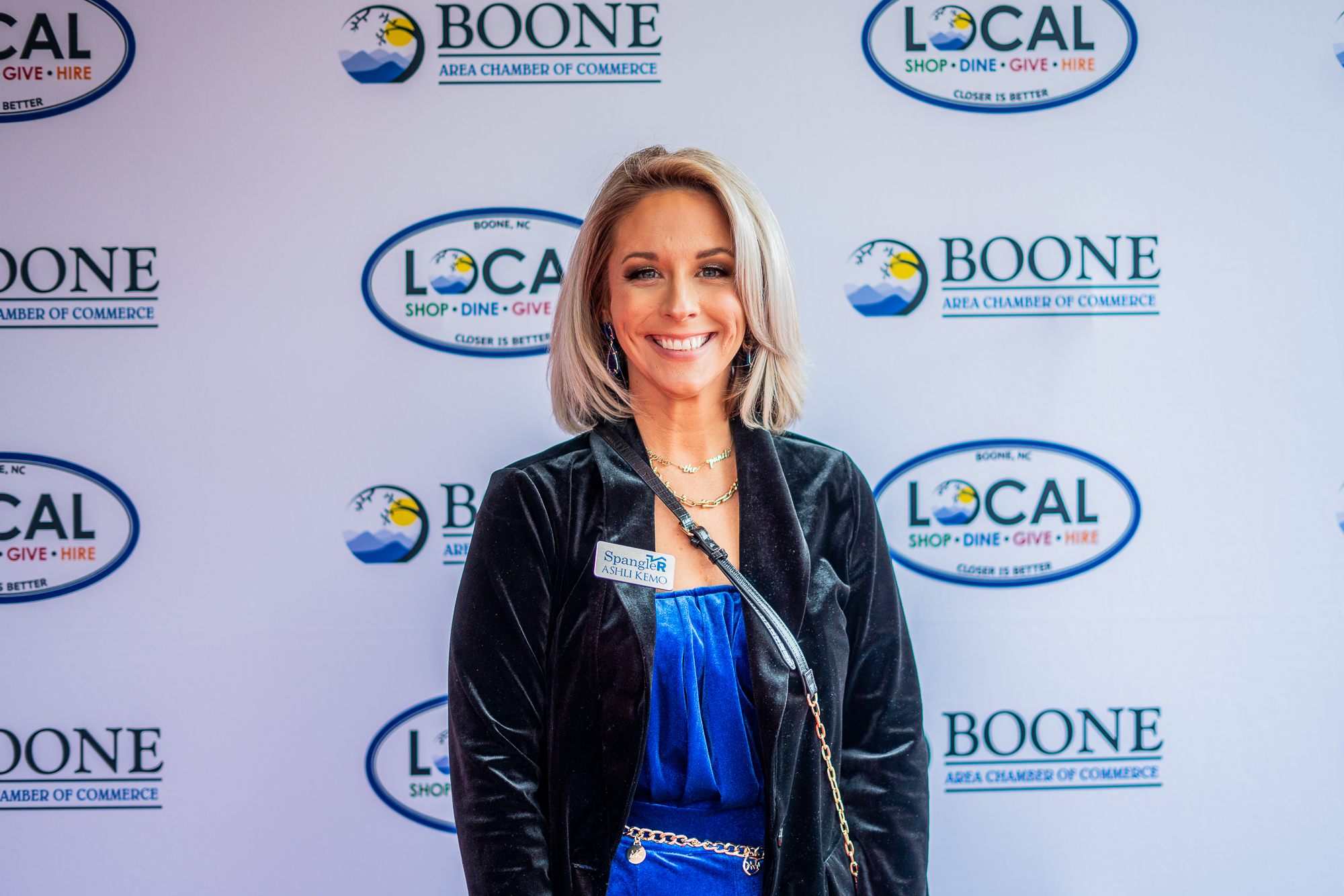 Ashli Kemo is serving her fifth year as Business Development Manager for Spangler Restoration. While her role concentrates on building brand awareness for her company throughout the High Country market, she is also on the front lines of incident response, working with families and businesses to remediate loss during floods, fires, and other types of disasters. She demonstrates a dynamic combination of knowledge, creativity and strategic thinking in real-time challenges within an emotionallycharged environment.
A graduate of West Virginia University, Kemo was recognized as Marketer of the Year in 2019 by the Spangler Organization, a company that serves residents and businesses across the Carolinas. Prior to her time with Spangler, she served as Property Manager at The Cottages of Boone, helping open the facility in 2016. She was recognized as Leasing Manager of the Year and Property Manager of the Year by Capstone Collegiate Communities during her tenure.
Kemo is dedicated to community service, serving as an ambassador with both the Caldwell and Blowing Rock Chambers of Commerce among her many professional associations. She is also an active member of the Caldwell Rotary Club and has spent time volunteering with Adopt-A-Highway, Watauga Humane Society, and Ronald McDonald House during her career.
Additional Finalists: Moss Brennan, Editor, Watauga Democrat; Abby Carson, Director of Hotel Operations, The Horton Hotel; Nathaniel Johnson, Business Risk Consultant, Granite Insurance
| | |
| --- | --- |
| Year | Rising Star |
| 2017 | Anthony Brumfield, Hampton Inn & Suites by Hilton |
| 2018 | Anna Oakes, Mountain Times Publications |
| 2019 | Danielle Wade, Jackson Sumner & Associates |
| 2020 | Brady Combs, Combs, Tennant, & Carpenter |
| 2021 | Richard Campbell, Boone Rent-All & Parties Too |
| 2022 | Danielle Neibaur, The Horton Hotel |
| 2023 | Ashli Kemo, Spangler Restoration |
---
Respect Your Elder Award: Cay Harkins, Studio K
Cay Harkins has been a fixture in the lives of thousands of High Country families over a 40-year career as a teacher and mentor in the community.
Harkins opened Studio K Dance Workshop in 1979, offering age-appropriate dance training and performance opportunities to students ages 2.5 to adult. The studio serves all levels of experience in Ballet, Hip Hop, Tap, Modern, and Jazz dance. Harkins operates the business to provide the best possible training and to develop each student's talents to his or her potential. She believes dance provides an outlet for self-expression and confidence, and the physical benefits are long lasting and continue to grow throughout life.
Harkins met her husband, Andy, while the two danced down the Yellow Brick Road as part of the cast at Land of Oz. The entire Harkins family has been a part of instructing or performing with the company.
Since 1985, Studio K annually hosts The Nutcracker Ballet, featuring a cast of over 350 local dancers, bringing Clara's dazzling holiday fairy tale to life. The annual performance is one of the High Country's holiday traditions and attracts hundreds of parents, community members, visitors, and Studio K alumni each year.
The 4 Under 40 Respect Your Elder Award was sponsored by First Horizon, with Amanda White presenting this year's honor to Harkins. James Milner, President/Founder of Appalachian Commercial Real Estate delivered a fitting tribute to Harkins, who happens to also be his mother-in-law.
| | |
| --- | --- |
| Year | Respect Your Elder |
| 2017 | Erich Schlenker, Transportation Insight Center for Entrepreneurship |
| 2018 | Dr. Jim Street, Appalachian State University |
| 2019 | Jeannine Underdown Collins, Underdown & Associates |
| 2020 | Ron Henries, Watauga County Board of Education |
| 2021 | LouElla South, South's Specialty Clothiers |
| 2022 | Reba Moretz, Appalachian Ski Mountain |
| 2023 | Cay Harkins, Studio K |
If you have questions, please contact the Boone Area Chamber of Commerce at 828-264-2225 or email david@boonechamber.com.
2022: 6th Annual 4 Under 40 Awards
2021: 5th Annual 4 Under 40 Awards
2020: 4th Annual 4 Under 40 Awards